Netflix has dropped the trailer of the upcoming film The Trip. It basically revolves around the journey. It depicts Lars and Lisa who are a couple, it seems that they will see the better days. They have set out for the Trip. On the way, they are deciding to go to the destination. It is also contained with some funny moments.
Whatever, they become involved in a quarrel and Lisa takes the decision to go hiking in the mountains alone. They have come for the weekend trip to the family cabin in the woods that is definitely a chance for them to begin freshly. But it seems that they are involved in the fighting.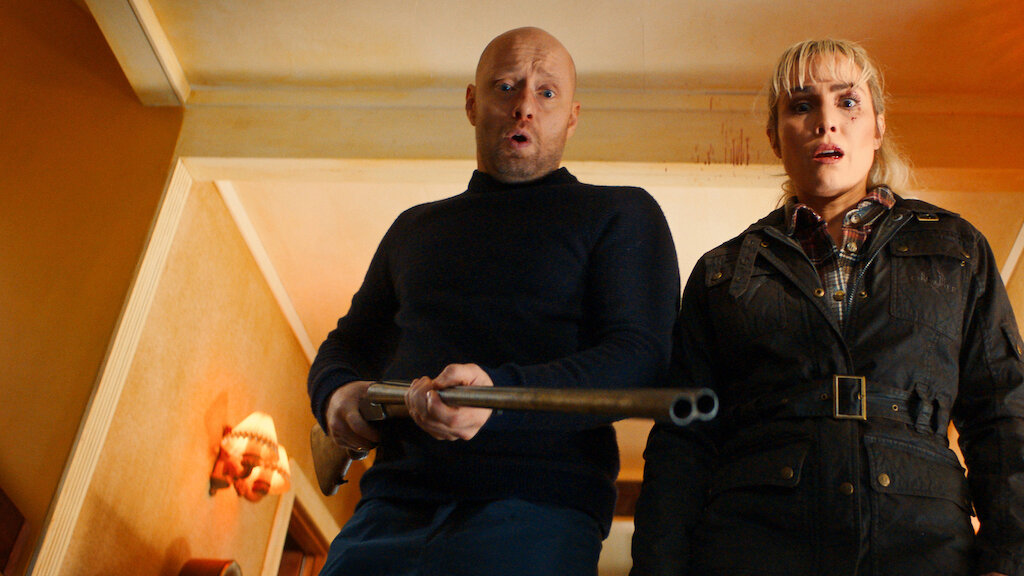 Infect Lars is going to kill Lisa with the gun, and also by giving an electric shock, but Lisa is smart enough that she catches him and ties him with the chair by the rope. She also asked him about her stupid motive to kill her and he want to start with her as a liar and also a cheating tramp.

This time the entry of a man has changed all the things as the man has caught them and keep them binding with the chair tightly. The man understands that they have some relationship issues.
They also become hopeless that they will end up like this. Surprisingly, Lisa falls in love with Lars, but Lars offers two million to them to blow her head off. It also contains many funny moments and action scenes. At the ending of the trip seems like their relationship issue will be solved, and they will become a happy couple as they have started to take the blame on them jointly.
Release Date
This adventure film will release on 15th October 2021.
Here is the trailer: