Samsung is expected to launch the Galaxy S22 Ultra next year, but today we take a look at some renders of the device that will be the next flagship from Samsung. The leaked renders of the design have emerged online courtesy of OnLeaks and Digit.in.
The Galaxy S21 series was the first to get support for the S Pen console outside of the Galaxy Note lineup, after Samsung skipped a Note device, the Galaxy Note 21 this year is the first time we get to witness its markings on the next-gen of phones in the S-lineup.

From the first looks of the Galaxy S22 Ultra, you can tell that Samsung has been inspired by the Note Series as there are multiple similarities such as the flat edges on top and the bottom along with the slot that houses the S-Pen.

The Galaxy S22 Ultra features a 6.8″ curved display that is likely to be a high-resolution AMOLED panel with a high refresh rate.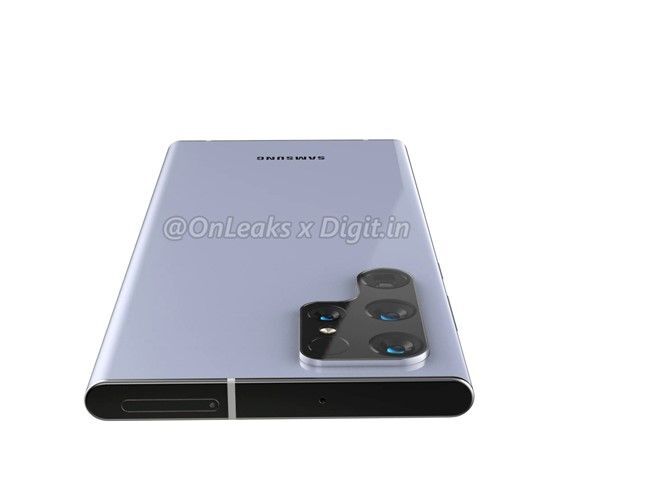 The dimensions provided by the source OnLeaks suggest that the S22 Ultra measures roughly 163.2 x 77.9 x 8.9mm and is roughly 10.5mm thick including the camera bump.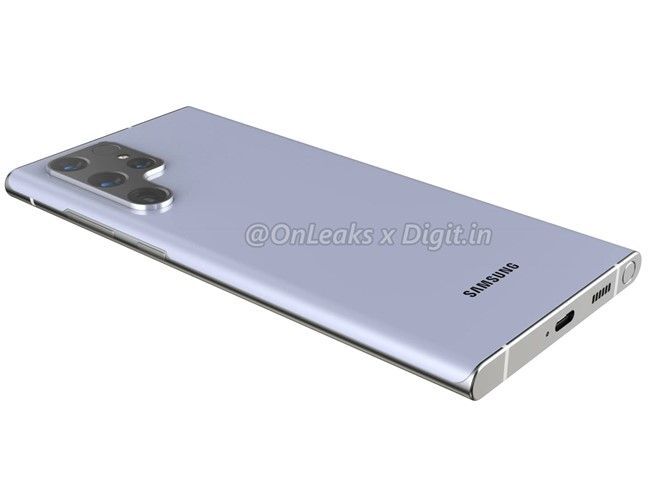 Talking about the P-shaped camera module, it is expected that Samsung will showcase significant gains in camera performance with a quad-camera setup and an array of sensors to go along.
While we do not know the exact specifications of the camera, the sensors appear to be periscopic telephoto lenses.
It remains unclear whether Samsung has cancelled the Note Series but the Galaxy S22 Ultra does seem to have the distinctions of a Note device. In any chance, we are unlikely to hear anything about the Galaxy S22 Ultra or a Note device until the next year.
Also read: