AMD has been trying hard to reach the top of the ladder in the server market, and has not only released CPUs with 64 cores but has also worked hard to win designs with server makers and cloud giants like Google. However, the most important thing which the company has done is to prioritize the production of EPYC processors over client CPUs and GPUs.
All these efforts made by AMD paid off in the second quarter and a recent report from an analyst firm Media, AMD has reached its highest server CPU market share in years.
AMD Is Gaining Share
The report states that around 3.4 million data center servers were sold in the second quarter of 2021 and server makers have earned $21.5 billion due to growing demand from hyper-scale cloud service providers.

16% of the data center servers are controlled by AMD in the market as of today. On the other hand, AMD's rival Intel lost some revenue share to AMD, and Arm-based servers continued to progress.

India stated that AMD's 16% market share in the data center servers is the highest share that the company has ever reached in this market segment. However, if we see a report from Mercury Research, then the firm has reported that AMD controlled over 25% of the server market in Q3 2006.
Hyperscalers Accelerating Purchases
Another point stressed by Omdia is that accelerated adoption of AMD's EPYC processors by hyper scalers, in general, has increased, and Google in particular, helped AMD increase its share in Q2 2021. For years, Intel dominated the cloud providers market, but it appears that AMD is beginning to gain traction with cloud providers.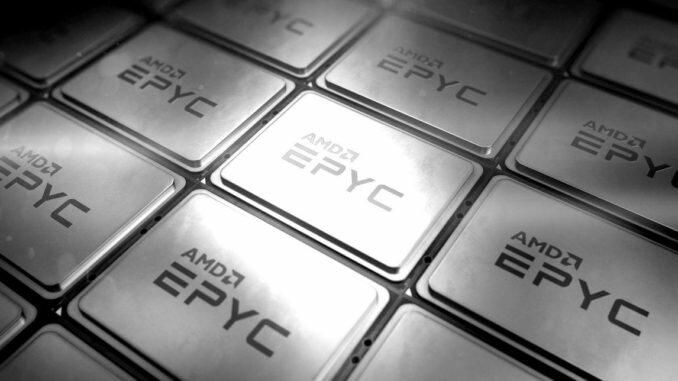 Shipments of Servers at Risk
But as the current situation remains it's also true that the demand for servers is growing, everyone in the supply chain benefits. And according to the analysis of India, the server revenue will soon hit $92 million for 2021 and will increase by 11% compared to 2020.
Companies like AMD stand to benefit more than makers of smaller components like power management ICs (PMICs) or network controllers. But the makers of small components may put further growth of the server market in the second half of the year at risk.
This is due to the fact of supply chain disruptions have wreaked havoc across the tech world. Currently, the small components are also running out of supply and the manufacturers are unable to meet the required demand.