FIFA 22 is already here and EA Play & Play Pro members are enjoying the game even before its official launch date on October 1st. So, if you are still eagerly waiting for the new game, here's a quick heads up to let you know what is coming to the new FIFA Ultimate Team 22.
So, as you know when you play with your FUT team, you earn XPs that gets collected to unlock new rewards, complete objectives and much more. Also, the more XP you gain you progress more to complete the season, earning various rewards in the process.
If you are interested to know the complete reward list for the very first season of FIFA Ultimate Team 22, then here's the complete list: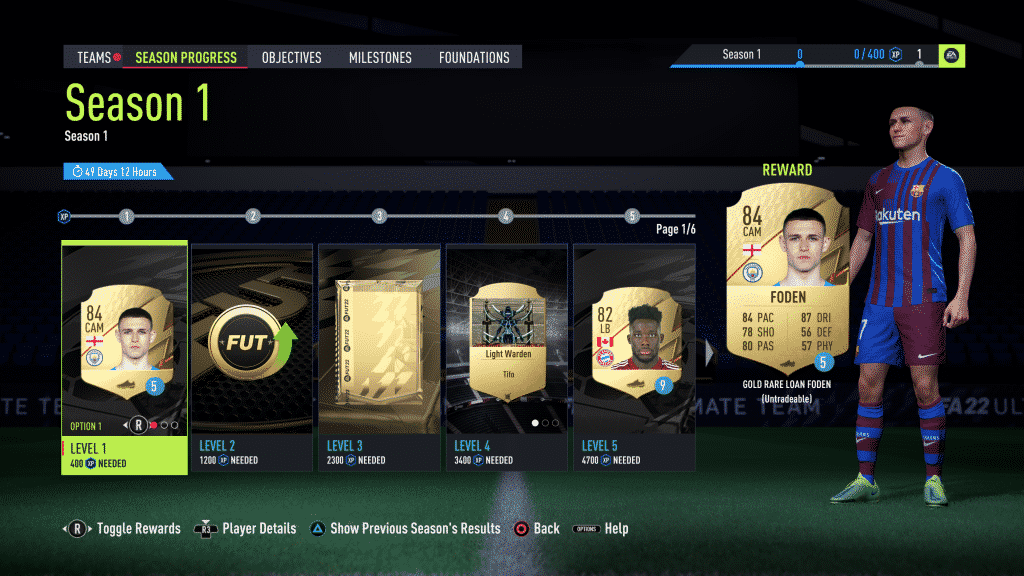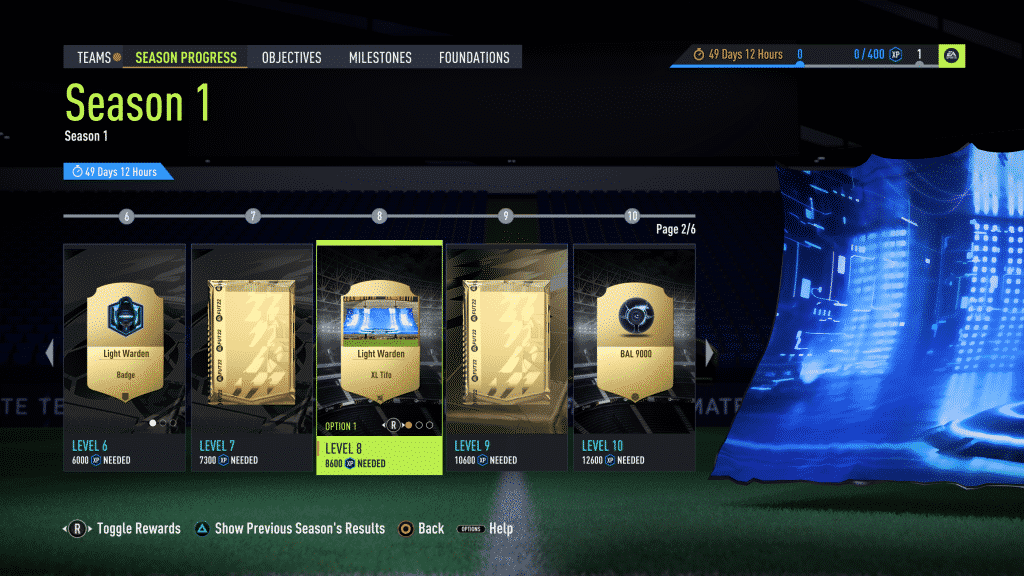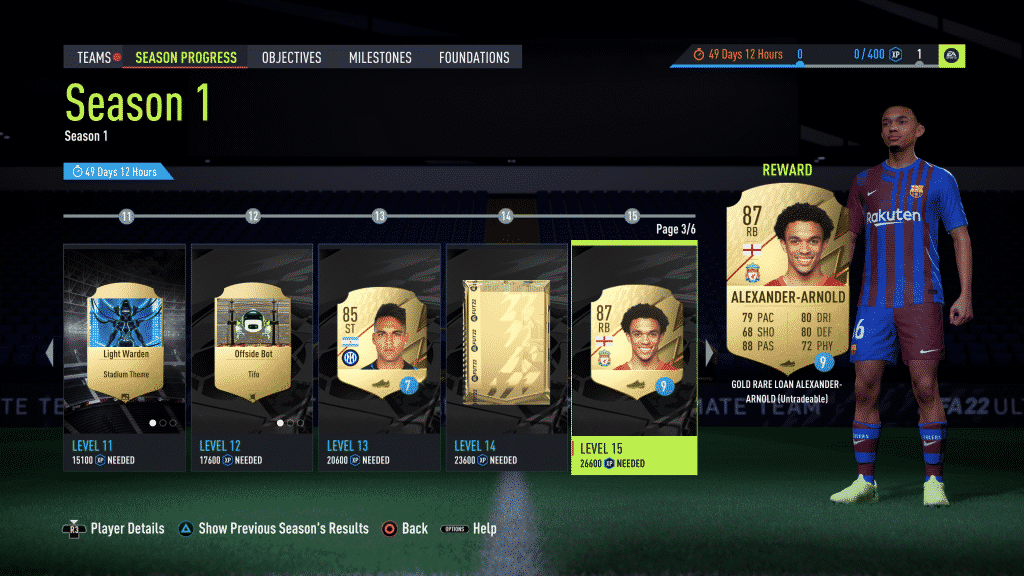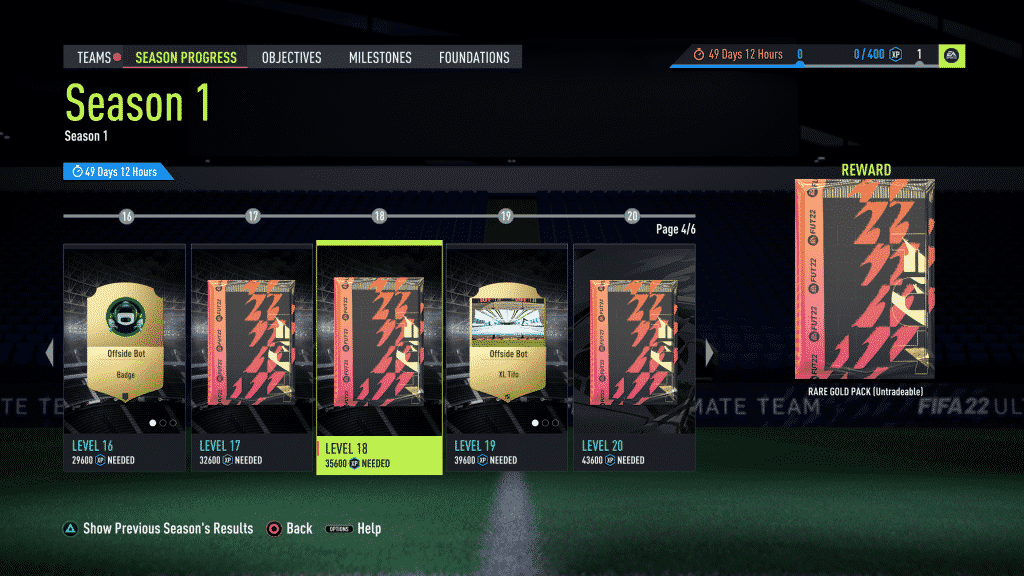 As you see the first season is filled with loan players like Phil Foden, Alphanso Davies, Lautaro Martinez and Trent Alexander Arnold. They really help to strengthen your squad as being a new team you have to bring new players to compete against others.
Apart from the loan players, as you progress through the season, you get various reward packs, mostly Gold Packs, Premium or Rare Gold Packs.
Much like FUT 21, you will also get balls, Tifos and other items to help you make your FUT stadium look better and if you finish level 30, you will get a player to keep with you and strengthen your ultimate team – Davidson (84, LM) or Bou (84, ST) or Pedro Porro (84, RWB).