Netflix has dropped the trailer of the final season of the series 'On My Block', which has yet to reveal in the next month. In this Netflix has provided little bit glimpses into the dangerous neighbourhood.
The story of the film is based on the group of teenager's deals with their friendship that has been tested as they have been navigating the high school in such a dangerous and unforgiving world.
The film will show more partying, drinking, and fighting after two years of the previous chapter. This film is basically based on the reunion of the old friends with the secrets from their past and that they have been also dealing with.
In the trailer, the main pressure comes while Monse tells Cesar that she has been no longer indeed of protection and instead, he could be able to protect himself by visiting away from Freeridge.
On the other side, he has Sid that he has been destined to become a gang member, but it is too late for him to leave. If you want to know about the ending of this season then you must have to wait for the premiere.
In this season we will see that their friends have gone for their separate ways, after the secret becomes unburied, they quickly come to know that you cannot avoid the past and now they have to need to stick together for survival.
Cast
This latest season will be starring Sierra Apri as Monse Finnie, Diego Tinoco as Cesar Diaz, Jason Genao as Ruby Martinez, Brett Gray as Jamal  Turner, Jessica Marie Garcia as Jasmine,  Julio Macias as Oscar.
This film has been co-created by Lauren Lungerich who is also the executive producer, and also showrunner, with Eddie Gonzalez and Jeremy Haft are also the co-creators and executive producers.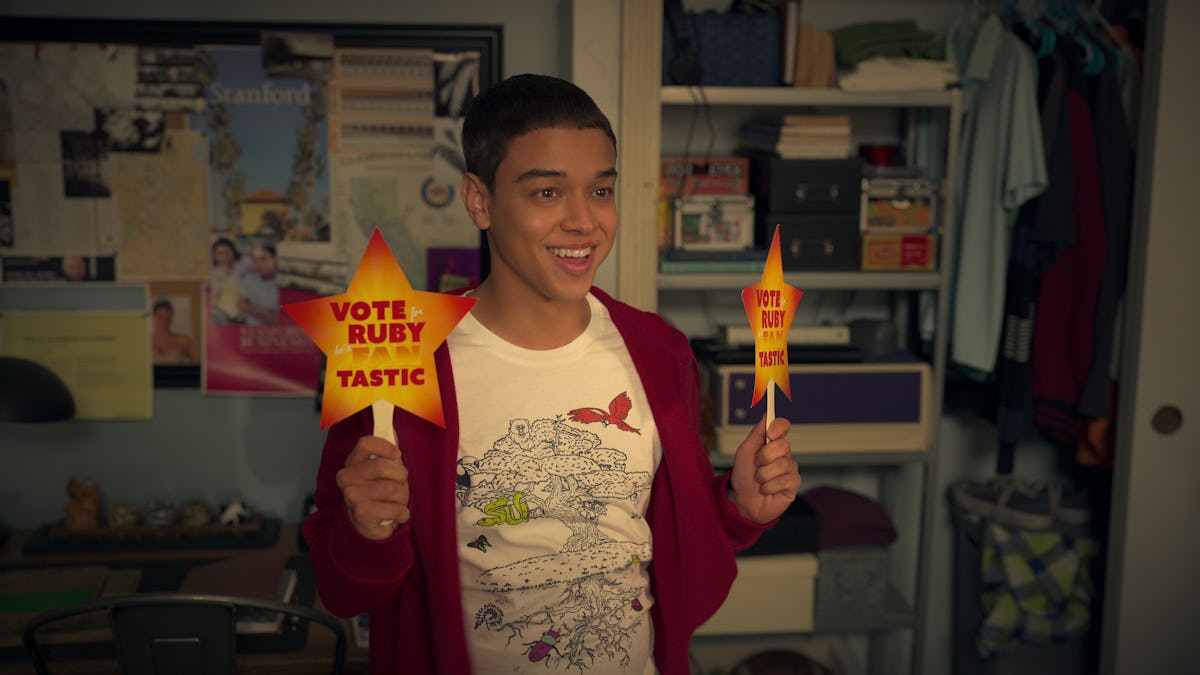 Release date
The last and the final season of this comedy series has been set to premiere on 4th October 2021.
Here is the trailer: