We all know and have heard information that Microsoft will soon be bringing its Surface Duo 2 Smartphone, and there are plenty of rumours talking about what the device has in store for us. Firstly we have the listings at the Geekbench benchmarking website where we could see that the smartphone would run a Qualcomm Snapdragon 888.
Based on some previously leaked renders we got some information regarding the smartphone's camera configuration and also its design. However, now, we have a new report from Naver which shows us pretty much everything we need to know about the Microsoft Surface Duo 2, including the fact that the smartphone carries the alleged retail price of US$1,500, a full US$100 dearer than the last time.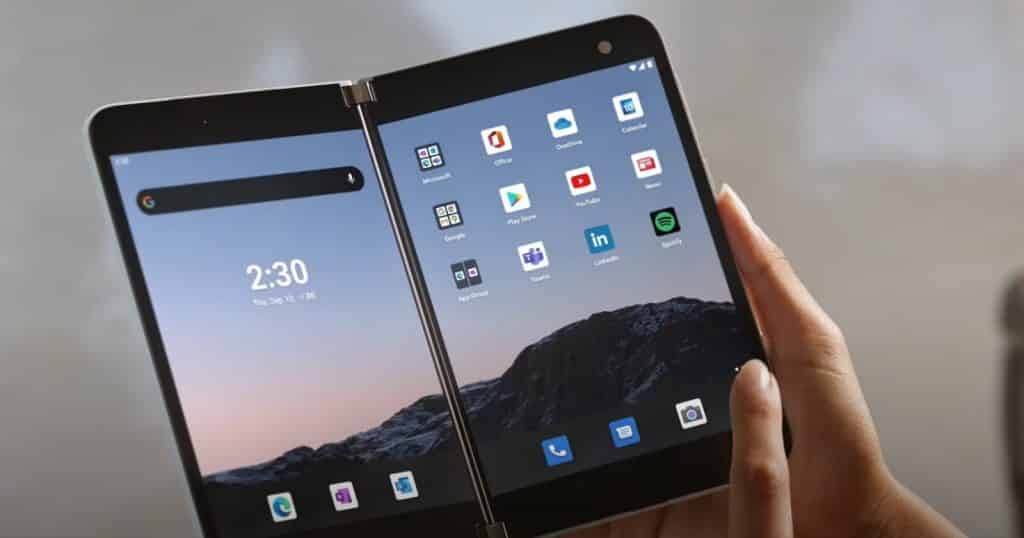 The screens of the device will measure 5.8 inches (2,754 x 1,896 pixels resolution) and will have a refresh rate of 90/120Hz. If its predecessor is anything to go by, we're probably looking at an OLED panel.

Coming to the memory and storage of the Surface Duo 2, it will max out at 8GB and 256GB, respectively, with no option to expand the storage any further. The foldable device is said to draw power from a 4,400mAh battery, but nothing has been mentioned about its fast charging prowess.
In terms of cameras, we will be getting the Microsoft Surface Duo 2 with a 12MP primary sensor, 16MP ultra-wide-angle lens, and a 12MP telephoto lens at the back. A 12MP module will handle selfies and video calls- something which was something that the original Surface Duo didn't bring to that market.
Connectivity options include Bluetooth 5.1, Wi-Fi 6, 5G, NFC and an ultra-wideband (UWB) chip. Smartphones with UWB chips are few and far between, and it'll be interesting to see how Microsoft uses them. The smartphone will most probably be shipping with Android 11 out of the box and is expected to get the Android 12 update soon.