FIFA 22 has been officially announced and will hit stores worldwide on 1st October. You can also pre-order it and get early access to the game. EA Sports has brought Hypermotion technology to FIFA 22 to give it a fluid feel.
If you have EA Play Pro then you can get get the new game on 22nd September and for EA Play members they will have 10 hours of gameplay. Those who have pre-ordered the FIFA 22 Ultimate edition, will be able to play from 27th September. For everyone else, the game will launch on 1st October.
However, the PC players are facing a problem getting their EA Play early access for FIFA 22. So here's how you can download FIFA 22:
Go to Origin from your internet browser and sign in with your EA count. Search for FIFA 22. If you have EA Play or EA Play Pro, then you can see the option of 'Add to Library'
After adding the game to the library, go to My Game library where you can see FIFA 22. Then you can install the game. The download size of FIFA 22 is 38.7 GB and its size after install will be 39.33 GB.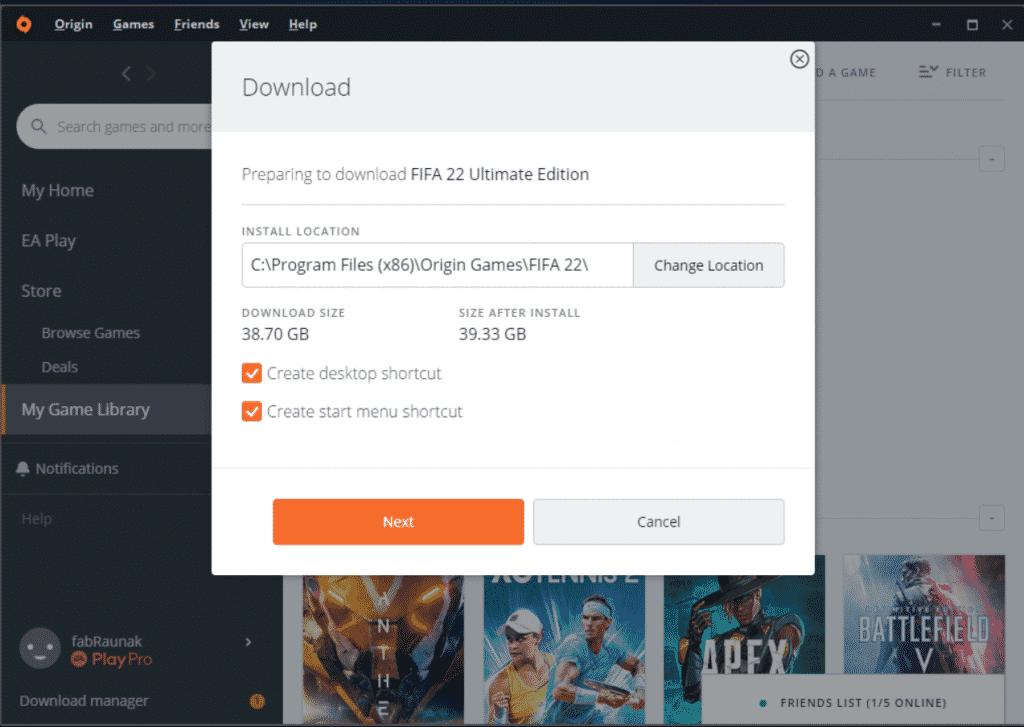 Unfortunately, the PC version will not have the new HyperMotion technology as it is only coming to the console and Stadia releases.
EA said in July that "bringing HyperMotion technology and Immersive Match Day features to PC would have raised the minimum spec requirements and resulted in a large proportion of players unable to run the game."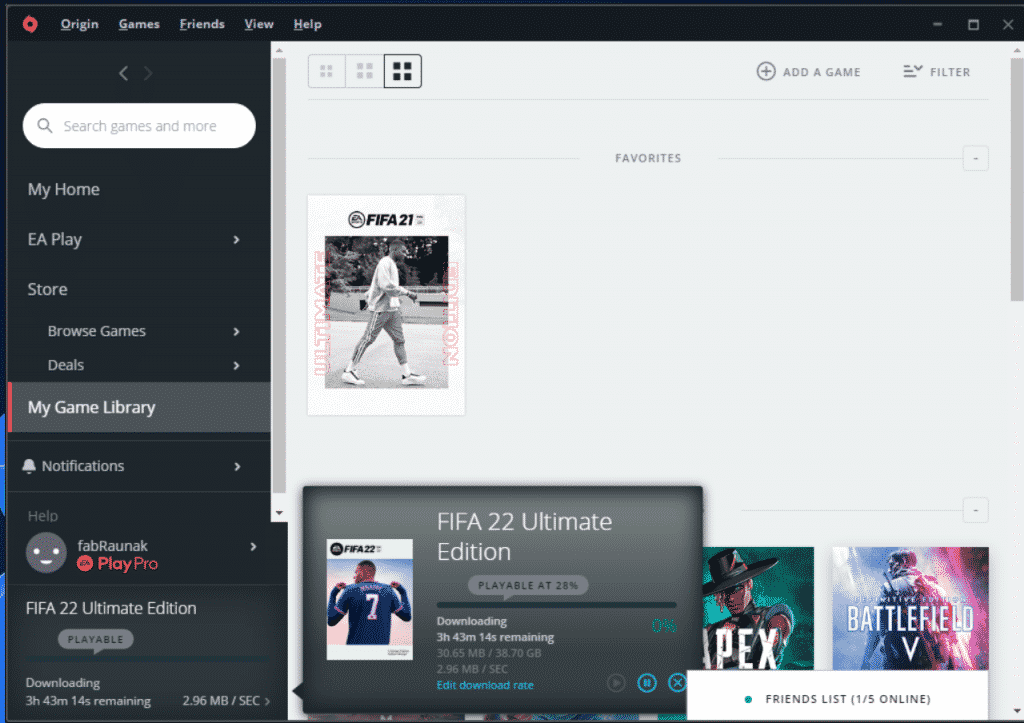 FIFA 22 is now up for Pre Order. There are two versions, Ultimate and Standard edition. The Ultimate edition comes for Rs 4,299 while the Standard edition is priced at Rs 2,999. If you already own the previous version of FIFA, you can get a 10% discount on FIFA 22.
If you order the FIFA 22 Ultimate Edition, you will receive:
Ones to Watch Player item
4 Days Early Access
4600 FIFA Points
Team of the Week 1 Player item
Kylian Mbappé Loan item
FUT Ambassador Loan Player Pick
Career Mode Homegrown Talent
Pre-order the FIFA 22: https://amzn.to/3AAGG2F