The Taiwan giant is on the run to capture the Indian laptop market altogether, launching new & innovative laptops now and then. Recently, we did a review of the ASUS Zenbook 13 OLED and said how remarkable the OLED display is here, also told soon ASUS would be launching a bigger OLED display soon.
Well, you won't have to wait much longer as Flipkart has teased the upcoming OLED display laptop – the ASUS Vivobook K15 OLED which should pack a 15.6-inch OLED display that should catch the eyes of many enthusiasts out there. Obviously, it is a Vivobook laptop, so do not expect pricing to be near to the Zenbook 13 OLED.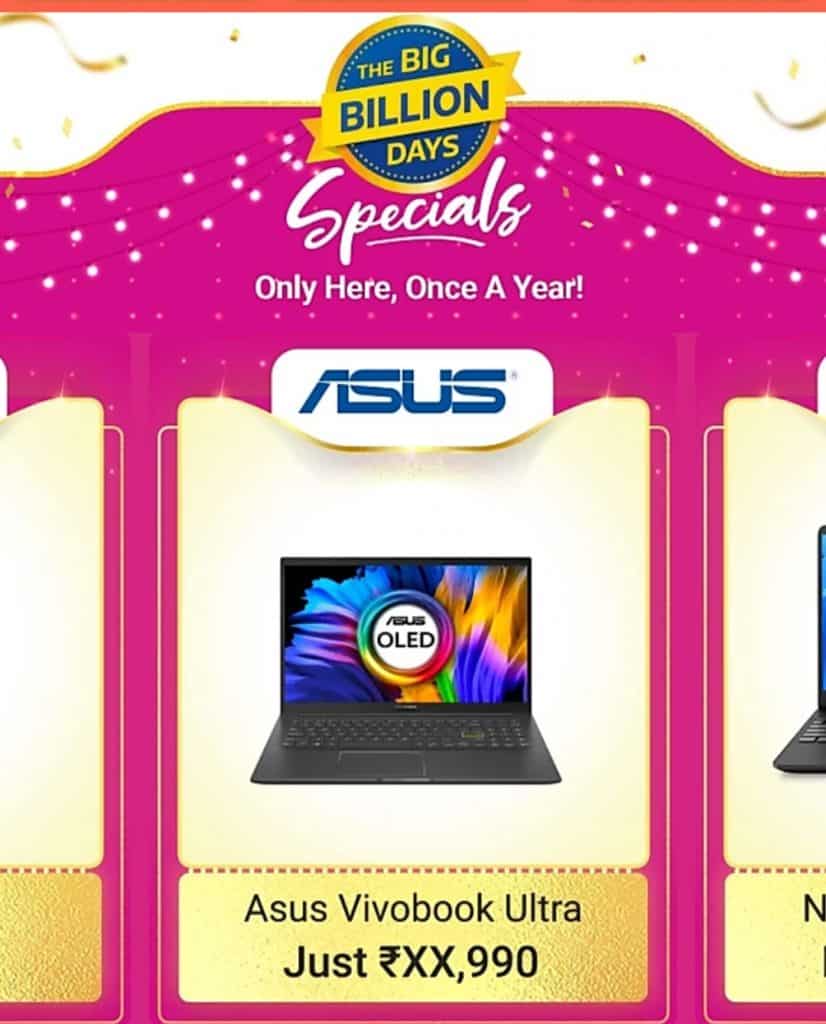 If you ask me how good the OLED panels are? I would say, the best I have ever seen, ASUS has been the only brand stressing to make its next-gen laptop ship with high-quality OLED panels. In our testing with the launching new & innovative laptops now and then. While doing the review of the ASUS Zenbook 13 OLED, I saw the display producing incredible colour accuracy and got super bright.
ASUS OLED laptops, according to the company, maintain a 100% DCI-P3 color gamut at both high and low brightness levels and I agree with their claims. However, the upcoming ASUS Vivobook K15 OLED on paper has even better colour accuracy than the one I tested on the Zenbook 13 OLED.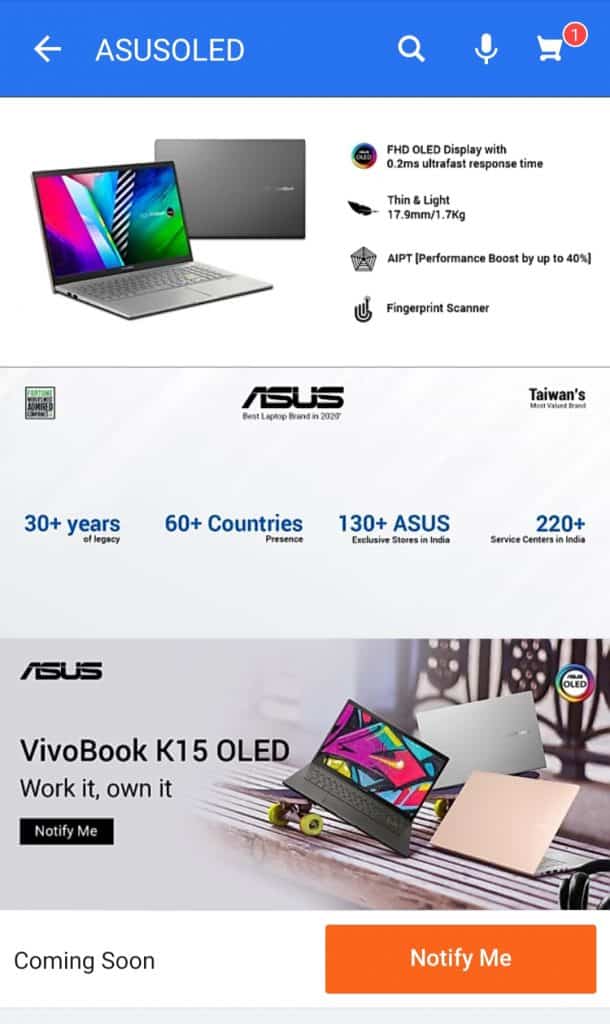 This upcoming Vivobook K15 OLED promises up to 133% sRGB colour gamut coverage and 100% DCI-P3 colour gamut, also will be Pantone validated display. Not only this, ASUS OLED laptops emit 70% less harmful blue light and are certified by TÜV Rheinland and SGS.
ASUS OLED displays have about a 60% higher colour volume, offering better colour performance at any brightness level. I have seen the FHD OLED panel producing some amazing contrast ratios, deep blacks and whites are just phenomenal, an experience you cannot think of on a regular laptop.
The upcoming laptop should sport up to 600 nits of peak brightness and should have DisplayHDR600 certification along with a 1,000,000:1 contrast ratio. However, there are options with up to 400 nits and I think in India we would be seeing that version only being launched in the market.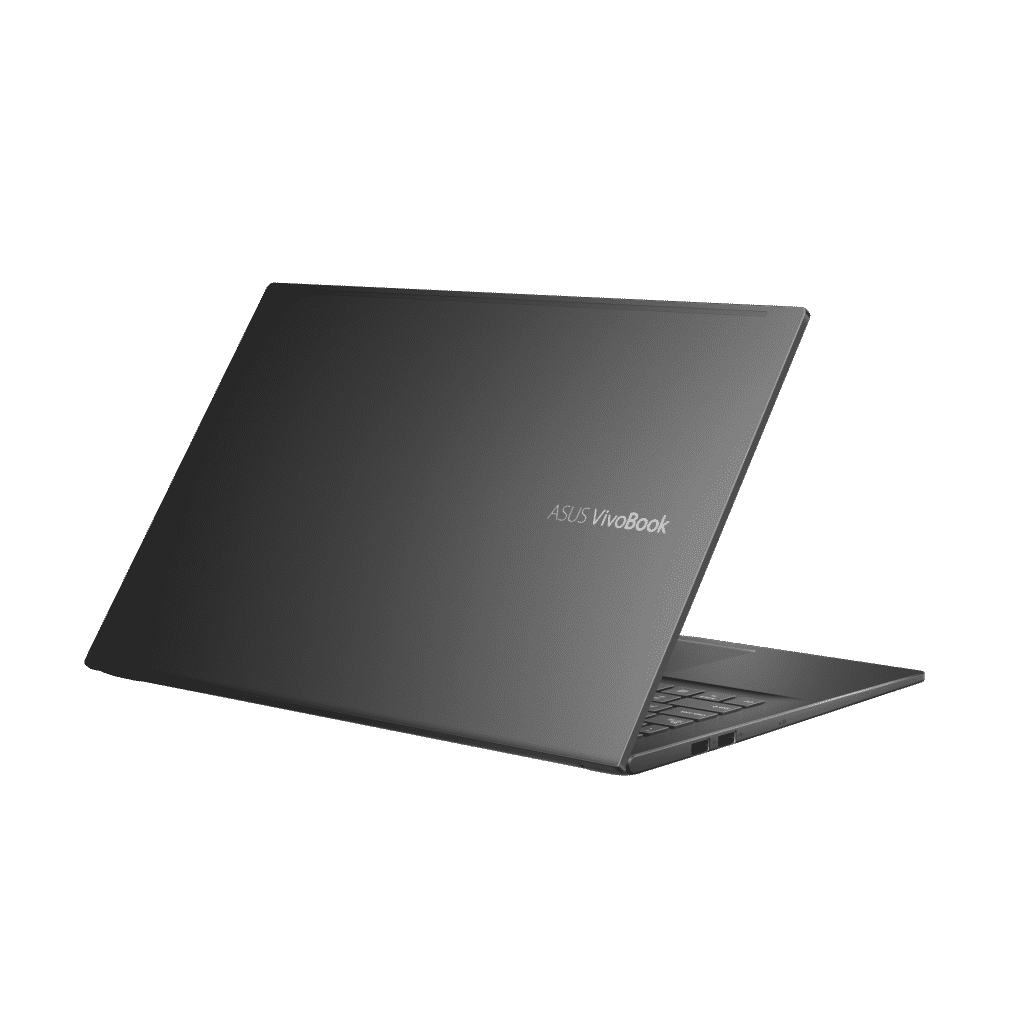 In terms of performance, the ASUS Vivobook K15 OLED will sport up to 11th Generation Intel Core i7 processor and up to 16 GB DDR4 memory with optional latest NVIDIA GeForce MX350 option. This comes coupled with up to 1TB M.2 NVMe PCIe 3.0 SSD, however, exactly which variant will be launched at what price is still unknown. You can read more specs of the laptop here.
However, I personally believe it should cost in that Rs.70-80k price segment just below the Zenbook lineup which makes sense. Well, you do not have to worry about that as when launched, we will be the first ones to keep you posted, stay tuned!
Explore other Big Billion Day launches and price drops here: http://fkrt.it/8eolDzuuuN