Netflix is the world more largest and most popular video streaming service and the company has been serving up to 200 Gbps of TLS-encrypted video from a single server since 2020.
However, the company aims to double the bandwidth to 400 Gbps. Andrew Gallatin, the senior software engineer of Netflix gave a  presentation at the EuroBSD 2021 conference. He detailed the challenges of pushing the bandwidth envelope on its FreeBSD-based servers.
Netflix is planning to adopt AMD's EPYC Rome processors to achieve its goal. Netflix has equipped its server with the EPYC 7502P, which wields 32 Zen 2 cores with a 2.5 GHz base clock and 3.35 GHz boost clock. However, the 32-core beast offers up to 128 PCIe 4.0 lanes, good for about 250 GBps of bandwidth or around 2 Tbps in networking units.
The streaming giant paired the EPYC 7502P with 256GB of DDR4-3200 memory, making it the total memory bandwidth of up to 150 Gbps, or 1.2 Tbps in networking units.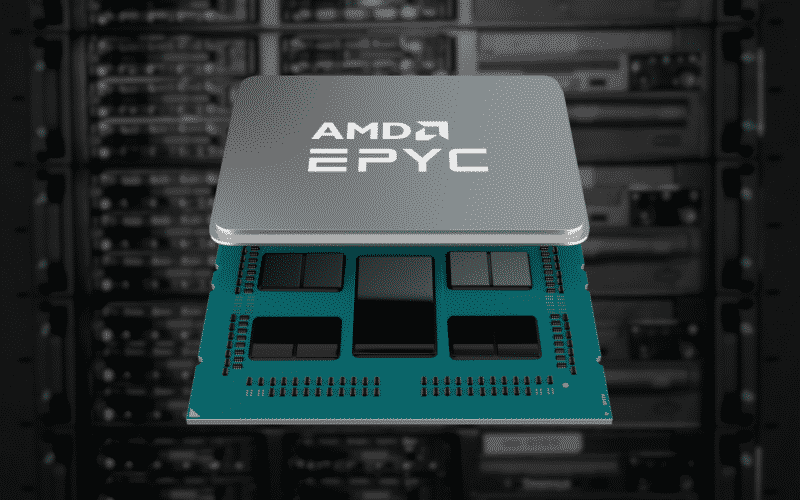 In terms of storage, Netflix is utilizing 18 Western Digital WD SN720 2TB NVMe SSDs. The server is also equipped with a pair of Nvidia's Mellanox ConnectX-6 Dx network adapters that communicate through a PCIe 4.0 x16 interface.
Netflix also reported that it has experimented with different NUMA (Non-Uniform Memory Architecture) configurations to maximize the bandwidth. AMD's EPYC processors support different NUMA nodes per socket, which can either be 1, 2, or 4.
The EPYC 7502P, which is the SKU used in Netflix's server, supports all three NUMA modes. According to sources, a single node of NUMA can deliver up to 240 Gbps, while a setup with four NUMA nodes bumps the value up to 280 Gbps.
The speed at which Netflix will be delivering its bandwidth is pretty amazing and currently, Netflix is also reportedly testing its prototype with 800 Gbps of bandwidth speed. The specification for the same will soon be made online according to reports. For more information stay tuned.