All the OTT Platforms are geared up to launch some summer-filled blockbuster series, and it will provide a kick-off with their incredible shows lineup this week. In addition, it is expected that all the OTT platforms will be filled with many original release films and shows in the coming days.
This week, all the OTT platforms will release all categories of the web series, whether a thriller, rom-com, action, or horror. This week, several series on which audience have shown their love by watching mostly.
Here is a list of the top 10 most-watched Web Series last week:

10. Naruto Shippuden
It is an animated series that has been adapted from the Part II of Masashi Kishimoto's main manga series with 500 episodes. It mainly revolves around the ninja teenager Naruto Uzumaki and his allies.
9. Sex Education
At the ending of Season 2 of Sex Education, we have seen a thriller situation was created for Otis and Maeve, so now the main exciting fact is what will happen next between them. Last time, Otis finally gain the courage to express his feelings for Maeve, but when he came to her home she is not present. After that Otis left a voicemail for her and said Maeve's neighbor Isaac to tell her to check it.
It is very obvious that Otis left an adorable message for Maeve to hear, but Maeve can't check it as Isaac deleted the voicemail from her smartphone, and this indicates another love triangle created for Otis and Maeve.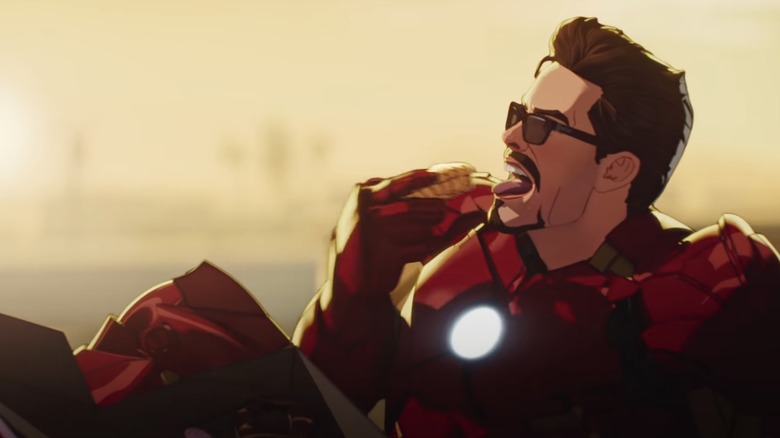 8. What If…?
It is mainly focused on the unknown stories from the main Marvel Cinematic Universe characters that are experiencing several fates and also storylines that they have faced naturally. The trailer starts with the early scene of Iron Man but Tony Stark has been captured by a crew of terrorists that is rescued by Kilmonger from "Black Panther".
7. American Crime Story
It is an American anthology crime series. The story of the series is mainly based on America's most notorious crimes and also criminals.
6. Mumbai Diaries 26/11
This series is created by Nikkhil Advani and it is produced by Emmay Entertainment. This series is featuring Konkana Sen Sharma, Mohit, Tina Desai, and Shreya Dhanwanthary. The story of this series is based on the untold story of a doctor, nurses, paramedics, and the staff of the hospitals.
5. The Lost Symbol
It mainly reveals the early adventures that have been famed by Harvard symbologist Robert Langdon, who just has found himself to be pulled into the series of deadly puzzles while his mentor has been kidnaped. The CIA forces him for the task force.
4. Ted Lasso
In the season 2 episode of the show, the story reveals Lasso as a leading AFC Richmond along the season of turmoil, also with the club that is currently relegated to the lower league. It is the main reason that it just looks as charming as season 1, with a lot of folksy expressions and also with the same actors of beloved characters.
3. Game of Thrones
This web series is known as one of the top ones for over a year. The series takes place near the fictional continent of Westeros. This series has started when King Robert arrives at the northern castle Winterfall to tell Ned Hand for his right-hand assistant, or the Hand of the king, as his previous hand was died due to some strange circumstances.
2. Money Heist
It is a very famous and incredible Netflix original series. The original title of this is La casa de Papel. The story of this series revolves around a professor who has a criminal mastermind gather eight thieves to take the hostages and lock themselves in the Royal Mint which belongs to Spain.
1. Y: The Last Man
It is a story of a post-apocalyptic world. In this film Y is the last man who has survived on the planet. It revolves around the comic book series.
Thanks to JustWatch for the insights.