The third week of September will be busy and packed one with a lot of new product announcements scheduled. While a considerable chunk of them are new products, others are regional launches ahead of already announced products, they are as follows:
1. Moto G60 and Moto G60S- 20th September
Motorola will announce the Moto G60 and the Moto G60S smartphones in Europe on Monday, the phones are already on the market in India and Brazil.

Now they will be available in the Czech Republic, Slovakia, and Serbia. The two mid-range devices have 6.8″ screens with a high refresh rate of 120Hz, 4G processors, and amazing batteries.
2. Meizu Event-22nd September
Meizu has scheduled a big event for Wednesday, and it plans to launch several new products. The main highlights of the event will be the Meizu 18s, Meizu 18s Pro, and the Meizu 18X.
These three new devices will expand Meizu's existing product offering for the year 2021.
In addition to this, Meizu will also have an announcement that relates to its Android fork, Flyme OS, as well as new products from its Lipro brand.
3. Realme GT Neo2-22nd September
Realme will announce its new smartphone, the Realme GT Neo2, on Wednesday. This device will reportedly have two versions, one powered by the Qualcomm Snapdragon 870 SoC while the other will have a MediaTek Dimensity 1200-AI processor.
Both the devices are expected to pack AMOLED displays with a high refresh rate of 120Hz. The MediaTek version is, however, reported to feature a smaller screen.
4. Vivo X70 Series Global Launch-22nd September
After debuting the Vivo X70 Series in China, the device is now headed to other markets, Vivo will announce the X70 Series in Malaysia on the 22nd of September.
While there are three devices in the whole lineup, it is a strong possibility that all three may not make it out of China.
5. Microsoft Surface Event-22nd September
Microsoft has a Surface event scheduled for Wednesday during which it is expected to announce new products under its Surface line.
Some of the products that we can expect to be released are the Surface Duo 2, Surface Pro 8, Surface Go 3, and a flagship 2-in-1 device.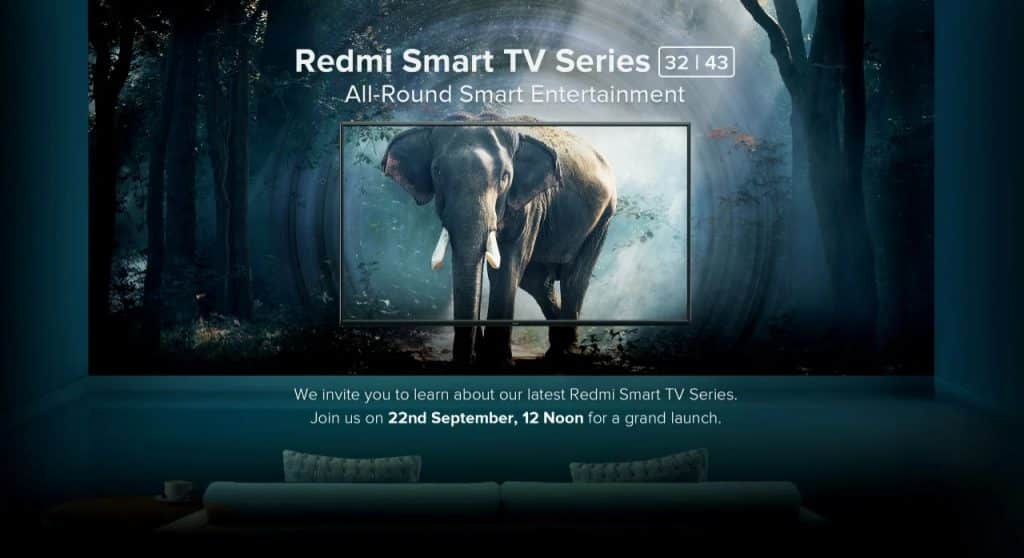 6. Redmi India TV Launch-22nd September
Redmi India has scheduled a launch for this Wednesday where it is likely to launch new smart TVs, the new smart TVs will be available in 32″ and 43″ sizes and will run Android TV out-of-the-box.
7. Realme Event-24th September
After debuting the Realme Band 2 in Malaysia last week, the brand will now release it in India. The fitness tracker is expected to be announced in the South Eastern Asian country on Friday.
Realme is also expected to announce the Narzo 50A smartphone, the Smart TV Neo, and the Realme 4K Google TV Stick on that day too.
Also read: