After IPL 2021 was suspended mid-season due to rising covid cases, phase two of the mega league will take place in UAE from today. As a result, cricket fans around the world are excited to watch their favourite franchises battle out against each other.
The first match of phase two will resume with the four-time IPL winners Mumbai Indians taking on arch-rivals Chennai Super Kings in Dubai at 19:30 pm (IST).
Speaking about this matchup, both MI and Csk are expected to qualify as they have accumulated good points until the suspension of the tournament. However, they will be wary as being complacent could cost either team a spot in the end.

Also Read: IPL: Top 10 IPL Records across all seasons that have not been broken still in 2021
Mumbai Indians
Unlike last season where Mumbai Indians pretty much demolished every team on their way to win the IPL 2020, the MI paltan looked lacklustre in few games. However, with phase two of the tournament shifting to UAE, it could well be a blessing for the Mumbai franchise.
The UAE pitches tend to assist the pitch to fast bowlers. Moreover, this match would probably be a balanced contest between the two sides as they contain exceptional bowlers. However, Mumbai Indians would have an edge against CSK because none of their frontline players will miss out on this contest.
Chennai Super Kings
Csk have few things to worry about as their star performer Sam Curran will miss out on the squad because of the mandatory six-day quarantine period. In addition to that, Chennai could miss the services of opener Faf Du Plessis.
Another thing that Chennai Super Kings have to think about is their bad performance in UAE last year. Hence it would be interesting to watch the changes of Csk from last season.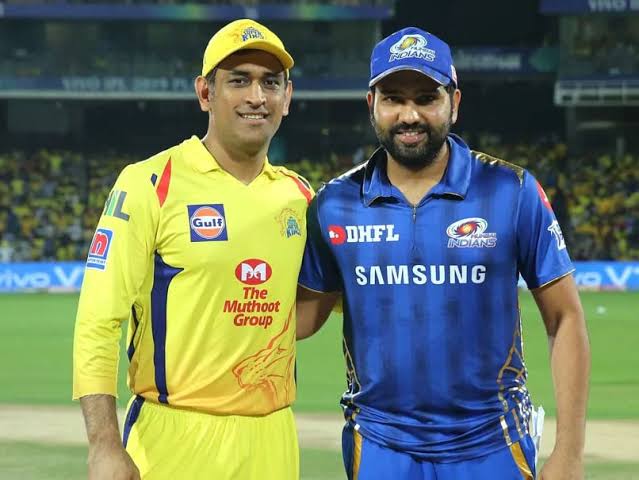 Fantasy Xl Team
Quinton De Kock – 9.5 Cr
Quinton De Kock had performed extremely well as he scored 520 runs during last season which took place in UAE. Thus the South African opener is expected to display a similar performance against Csk.
Ravindra Jadeja – 9.5 Cr
Ravindra Jadeja's all-round capabilities make him a must to have him in your squad. Moreover, Ms Dhoni promoting him higher up the order would mean that he can accumulate runs as well as contribute with his bowling.
Moeen Ali – 9.5 Cr (Captain)
With Faf Du Plessis' place in the squad questionable due to injury, the English all-rounder would probably open or come to bat at number three. Moreover, Ali looked in great touch during IPL 2021. Therefore his pinch-hitting and wicket-taking ability makes him a no brainer choice as the captain for today's game.
Suryakumar Yadav – 9 Cr
Suryakumar Yadav has performed consistently for the Mumbai Indian franchise over the last couple of years. Hence it is likely that he will replicate the same kind of form during phase two of IPL.
Kieron Pollard – 9 Cr
Pollard's inclusion in the fantasy lineup is mainly due to his exceptional record against Csk. Despite being inconsistent in the past couple of seasons, the West Indian has made a mark in crucial games.
Jasprit Bumrah – 9 Cr (VC)
Jasprit Bumrah is a vital cog in Mumbai Indian's success during their total reigns. Moreover, he is the spearhead of MI and his brilliant death bowling makes him a must pick a player in the fantasy lineup.
Trent Boult – 9 Cr
The Kiwi left-arm pacer Trent Boult was outstanding along with Bumrah during Mi's title win in UAE in 2020. As a result, there are high chances that he will perform well against Csk today.
Ruturaj Gaikwad – 8.5 Cr
The Csk opener has come into life after a poor couple of innings in UAE last year. However, Gaikwad shows great promise and his good stroke making makes him a safe pick in the lineup
Deepak Chahar 8.5
Deepak Chahar has been terrific with the new ball and has troubled a lot of openers during the initial phase of the match. Thus it is expected that the Right Arm fast bowler will cause problems to De Kock and Rohit Sharma today.
Rahul Chahar 8.5 Cr
Rahul Chahar has the ability to change games on its head within a span of two overs. The leg spinner has showcased this during the last two seasons with Mumbai.
Shardul Thakur 8.5 Cr
Shardul Thakur was in great form during the test series and his all-around abilities will come in handy for Chennai Super Kings against Mumbai in Dubai.
Prediction of IPL 2021 match between MI vs CSK
Heading into this contest Mumbai Indians are expected to be the favourites in this contest. This is mainly because of their balance in both the batting and bowling department. Moreover, Csk's selection problem will probably be a major factor that would affect the outcome of the game. Therefore fans can expect MI to trump in this big clash against CSK in Dubai.