We can any show as the best show which has relatable storylines. Netflix has dropped the trailer of the upcoming series 'Maid'. Previously we have seen Insecure which has described the trials and the tribulations of the coming day experience of Black women that we have seen to My Unorthodox Life that has revealed about the amazing life that also can you live with your truth, showrunners that can never become wrong with the adjacent content. Netflix is very popular to deliver some incredible content and also real-life stories.
This upcoming Netflix drama is mainly a comedy film that depicts the story of a young woman who is working as a housekeeper. The trailer already revealed her description to lead a luxury life that will also not be quit to mirror her own. The sounds of the trailer are building online new all the fans wants to know the story is based on the real event or not.
In this, we will see Margaret Qualley play the lead role. It is true the story is based on the real-life memoir Maid: Hard Work, Low Pay, and a Mother's Will to Survive by Stephanie Land. It depicts mainly a story of a single mother named Alex, who is just escaping from her abusive relationship and take a job as a housekeeper to give support to her daughter. After watching the trailer it is expected that we will get some emotional acting performance from Qualley and it also has seen that Triumph I the face of overwhelming adversity.

The executive producer of the series is Land who has already been praised for the adaptation of the series of her memoir in an official statement said that she had written a book so people who struggle to get by could watch themselves that has represented the authentic way that can also provide them with some support so that they cannot feel lonely.
In an interview writer and executive producer, Molly Smith Metzler has said that while writers look for adapting the material for the screen they had looking for the hero. They have wanted someone who also could fight like hell against all the odd situations to reach the goal.
It was actually the titles that had already been reserved for superheroes but he, at last, had found a hero in the memoir of Stephanie Land's Maid. A single mother's riveting account who had left an abusive relationship and found herself broke and also homeless. It also depicts the story of back-breaking hard work and also the love of a mother.
In this series, we will see the story of a woman named Alex Russell who wants to give a better life to her daughter at the time of free-falling via a broken welfare system and cleaning houses with minimum wage. It also depicts Alex's unfiltered and also funny POV.
Cast
It is featuring with Margaret Qualley as Alex Russell, Nick Robinson as Sean, Anika Noni Rose as Regina, Tracy Vilar as Yolanda, Billy Burke as Hank, Andie MacDowell as Paula, Rylea Nevaeh Whittet as Maddy, Raymond Ablack as Ethan, BJ Harrison as Denie, Xavier de Guzman as Ethan, Aimee Carrero as Danielle, and Toby Levins as Basil.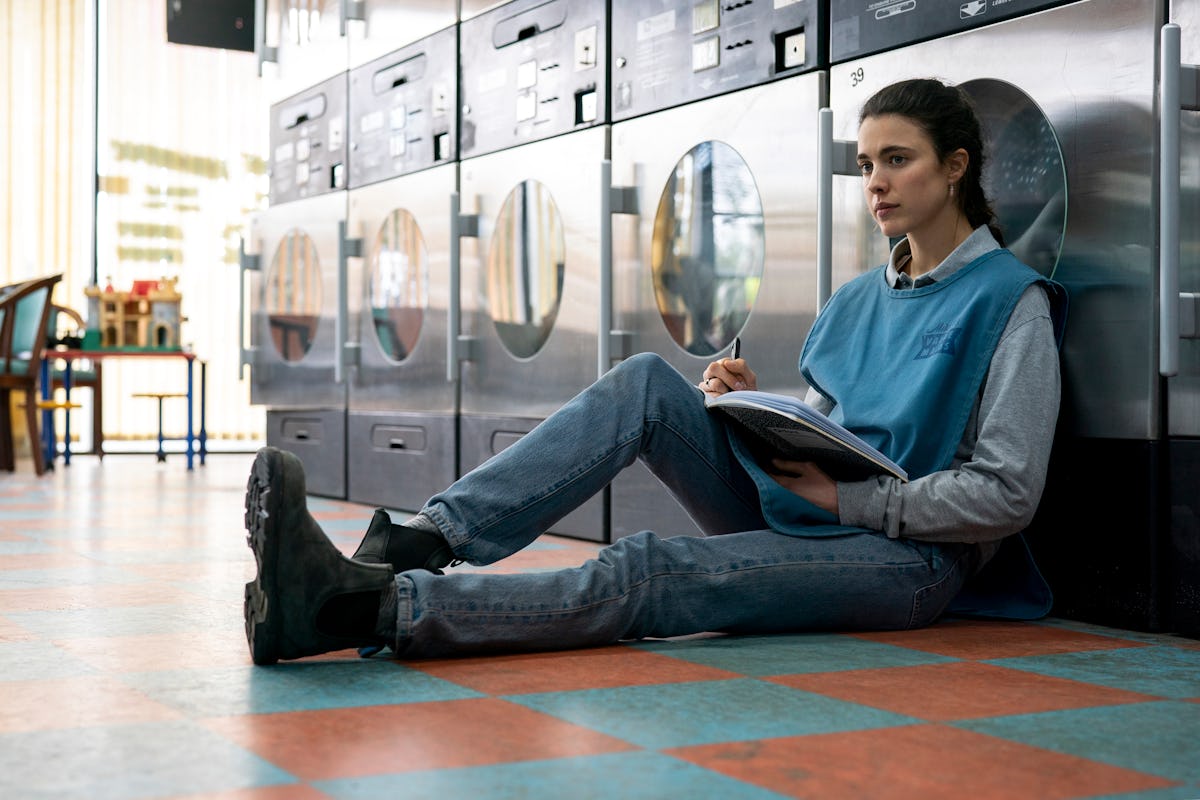 Release Date
We will like to inform you that this series contains 10 episodes. Netflix has confirmed that all the 10 episodes will premiere globally on 1st October 2021.
Here is the trailer: