Finally, all the leaks and renders of a new Apple Watch Series 7 with more display in the same size seems true. The biggest upgrade that came in the new Apple Watch was in the form of a new bigger and brighter display that gives you more room to see apps, read texts and do a lot more than its predecessor.
In terms of design you almost have no change, you still have the same body which is curved around the edges and the distance between the display and the edges are narrower more than ever!
Having more screen sizes on the same design as last year is an added bonus for customers as you can see more without a bulky watch design. When kept side by side you see there's a huge difference in display size and when compared to Apple Watch Series 5, you see as much as 50% more display.
Also, Apple has promised to deliver a 70% brighter display when the watch is idle and thanks to that large display you can see more, type more and apps now have more options to show you.
Apple now promises a better and a durable screen on the Apple Watch Series 7 and it's crack-resistant this time, so will be more durable to any falls or dents. Also, now the Apple Watch Series 7 is IP6X dust resistant and remains to be WR50 water-resistant as well.
The battery life remains the same as before – up to 18 hours of battery life while Apple promises better-charging speeds this time around, promising up to 33% faster charging than Apple Watch Series 6.
Also, Apple has added new colours to the new Apple Watch Series 7 and new strap options as well. Then there are custom Nike Sports Watch and Hermes custom variant with leather straps and a low of new options.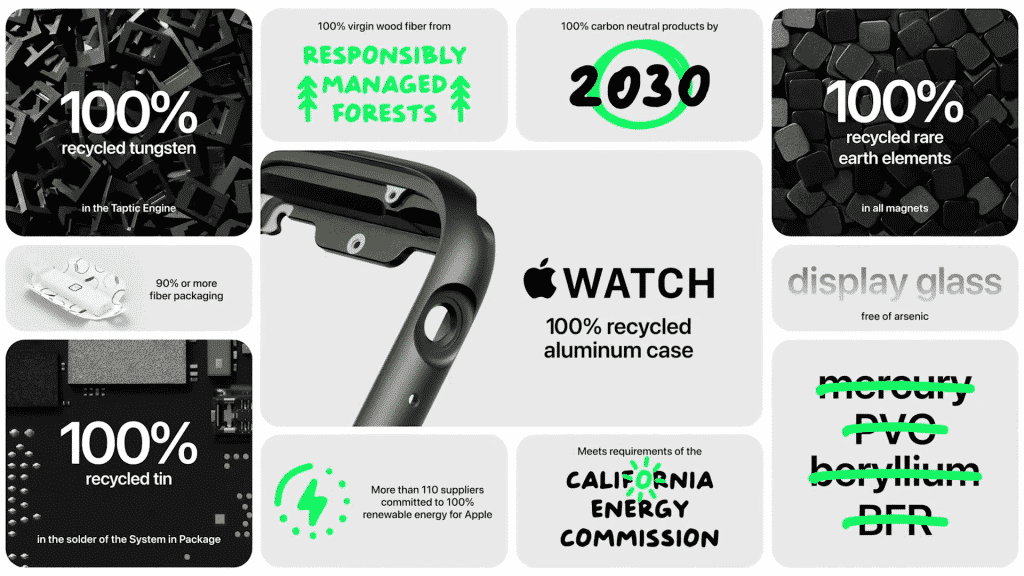 Also, the aluminium case of the Apple Watch Series 7 will be made out of 100% recycled metal while Apple is still on the goal to become 100% carbon metal products by 2030.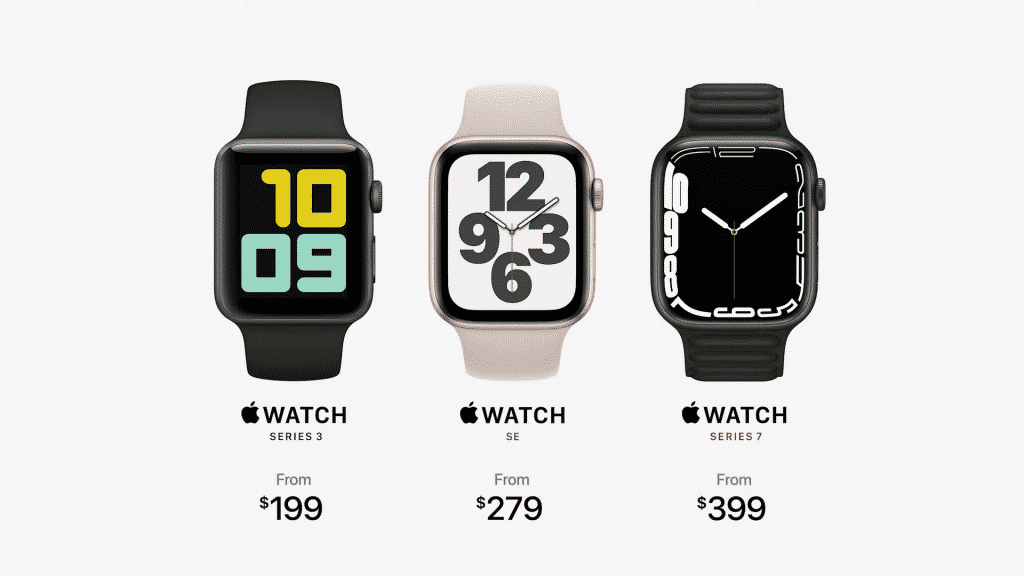 Coming to the pricing, the Apple Watch Series 3 will be priced at $199 while the Apple Watch SE will cost you $279 and the new Apple Watch Series 7 will be priced at $399.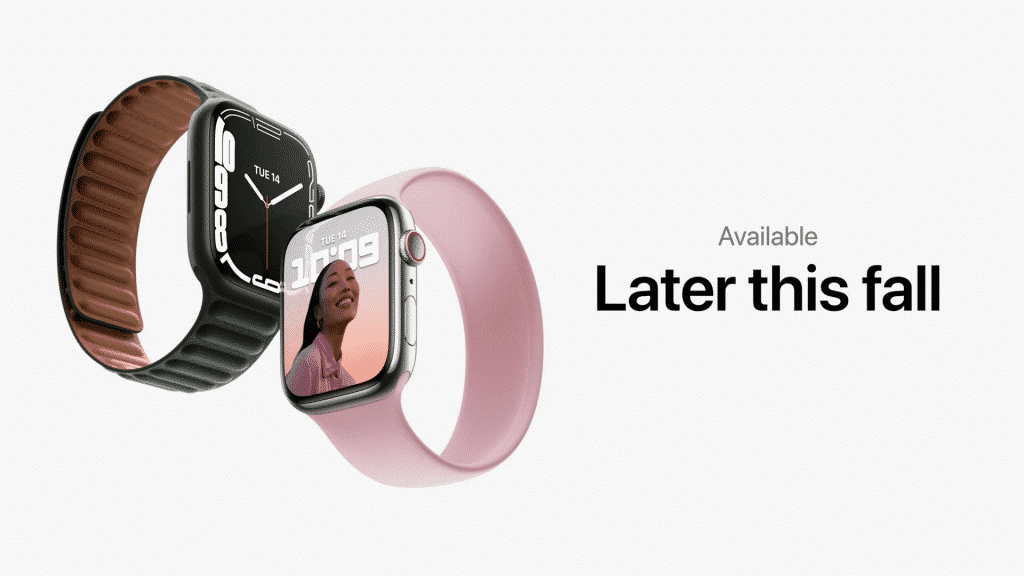 The new Apple Watch Series 7 will be shipping from this fall and pre-orders will start soon.