Today the South Korean tech giant unveiled its latest monitor targeted towards the need of hybrid workers. The latest 24-inch Webcam Monitor S4 is designed to suit the needs of hybrid workers and does its work as expected.
It comes with a built-in webcam, speakers, and microphone, and Samsung announced that its monitor will help its users connect and collaborate with ease. Sporting a 2.0-megapixel FHD camera and an infrared camera, the S4 meets the specifications required to join a conference or attend virtual meetings.
Users can reveal the pop-up camera of the monitor by pushing it down into the monitor to make it spring up. This small technology creates a simple and seamless experience when video conferencing and connecting with others virtually.

To increase the user's login speeds and their convenience, the S4 is 'Windows Hello' certified, meaning that the users can log into or unlock their computer within as little as 2 seconds.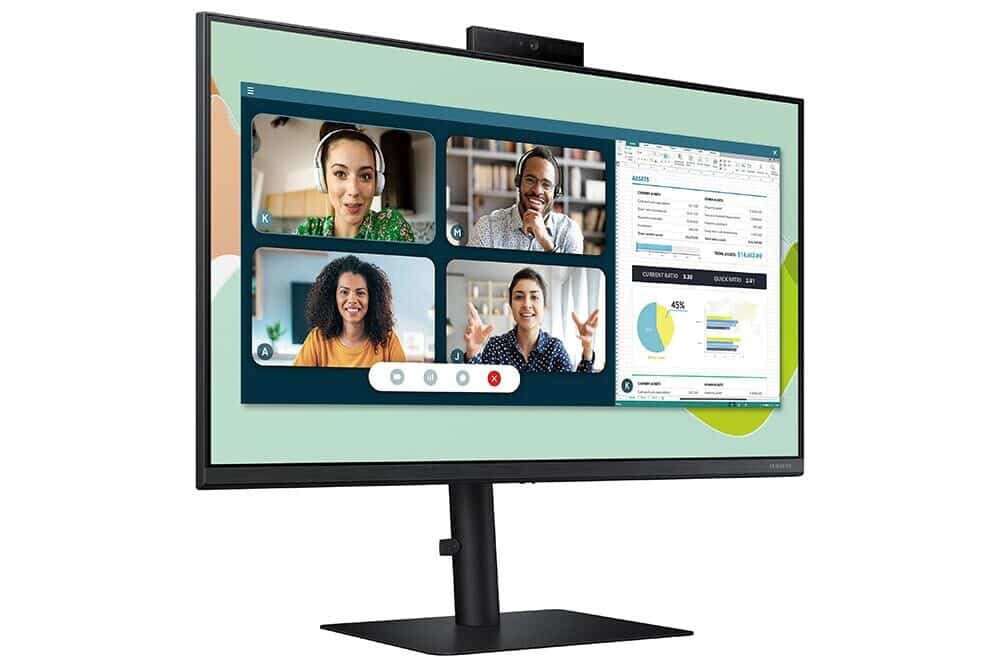 It also comes with Biometric sensors that activate and scan a user's face, and there is no need to provide a password to get access to the user's Windows 10 devices, apps, and websites, making the access quick, secure, and efficient.
Samsung's Webcam Monitor S4 has a Full HD (1920×1080) resolution, and a 178-degree horizontal and vertical wide viewing angle, which delivers colour vividness and clarity across every inch of the screen and provides optimal viewing from any angle. The monitor itself works as a USB hub, and a USB-connected laptop can allow additional devices to be connected simultaneously, removing any concerns about the port shortage.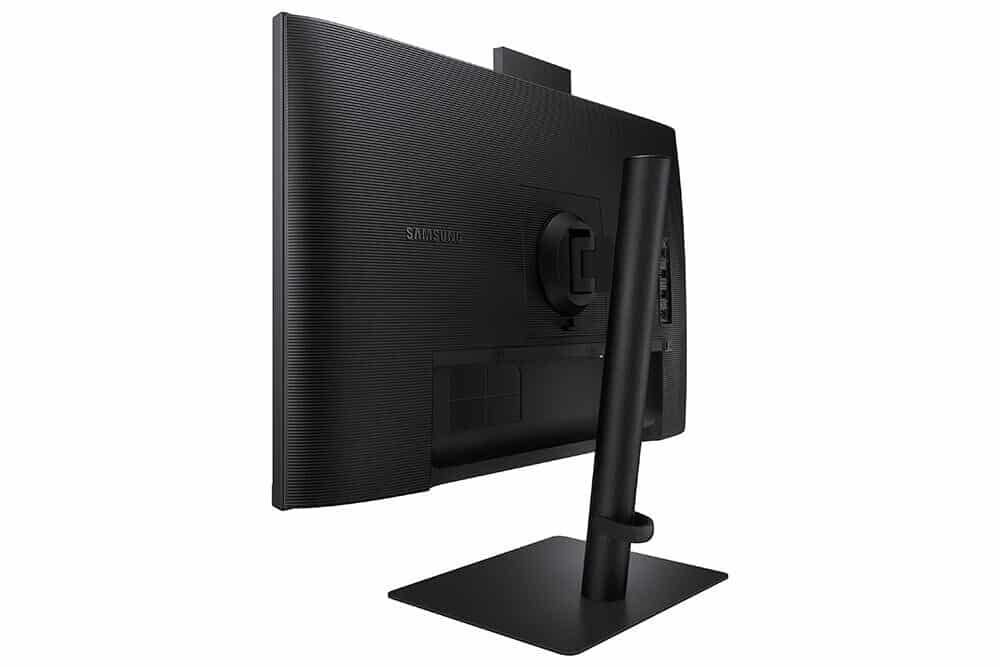 Samsung has manufactured its monitor using its flicker-free, low blue light features, which are designed to minimize harmful visual effects that can cause eyestrain after long-term usage. The monitor has also been awarded flicker-free and low blue light certificates by TUV Rheinland.

Samsung's Webcam Monitor S4 is now available in the U.S., Europe, South Korea, and Southeast Asia.