Realme is teasing the users with the introduction of Realme Band 2 since June. And almost two months later, the company is ready to announce the upcoming new wearable Realme Band 2. The company will announce this wearable on September 15 in Malaysia. According to the official poster, the event will begin at 12 pm Malaysian time and will be done via the Realme Facebook account.
Realme is going to launch a brand new design different from the previous year's launch. However, this is design does not seem new at all. The Realme Band 2 has a design very similar to the Huawei Watch Fit. In addition, the same design is also on the Honor Watch ES and Honor Band 6. However, the Realme Band 2 lacks a button on the side. Moreover, the display is much bigger now as on the image.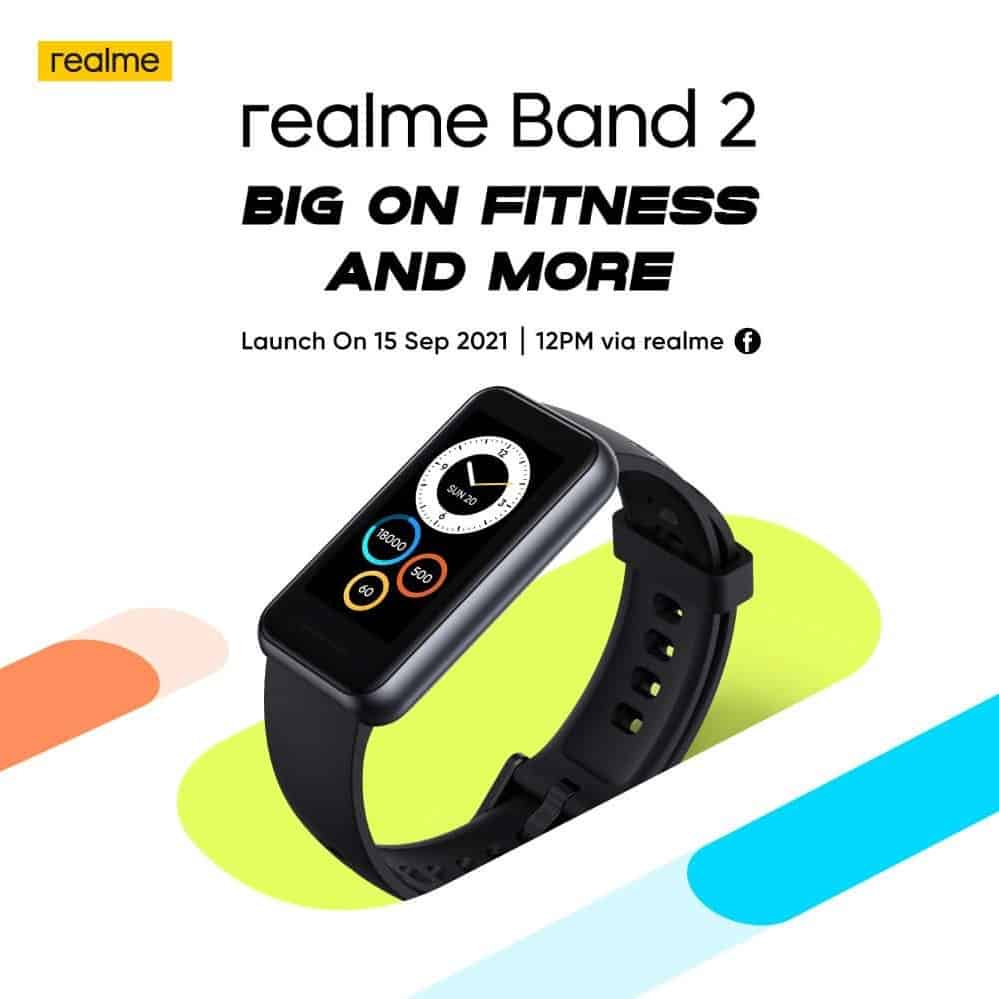 Rumours have also talked about what the Realme Band 2 will pack. There will reportedly be a 1.4-inch square display with a capacitive touchscreen. This is significantly bigger than the 0.96-inch screen that you see on the first-generation Realme Band. The fitness band will use a silicone strap with a buckle system, which is the same as what the Realme Band carries. This is going to be replaceable, which means Realme will launch different colourways of the strap.
Furthermore, the Realme Band 2 may come with more features such as SpO2, tracking 9 activity modes, and there is a high probability to have several more modes. The battery of Realme Band 2 should also be bigger since the device is packing a significantly larger display.
Well, their is no information regarding the launch timeline in other regions like India and Europe. However, we may expect that company may announce this at the 15th September launch event.
Also Read: