The most awaited Apple Event 2021 is finally here that begins with a small talk about the capabilities of the Apple TV+ followed by the launch of the next-gen iPad 2021. What can be better to start the event, right?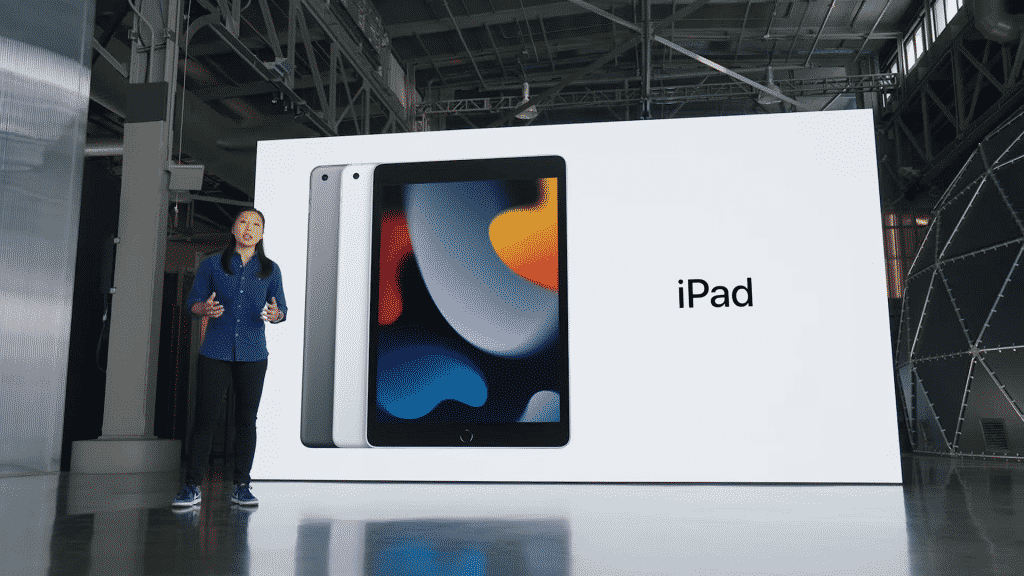 Apple users its home-grown A13 Bionic chip as the powerhouse of the new iPad. As a result, the users will get a 20% notable faster CPU, GPU, and Nural Engine performance. For a better idea of its power, Apple says the new iPad is around three times faster than the top-selling Chromebooks and approximately six times fast than the most powerful Android tablets available out there in the field.
It is coming with 2x more storage this year, starting with 64GB capacity, and has a 10.2″ rating display. The True Tone display capability enhance the viewing experience too. There is still support for the first-generation Apple Pencil. So, keep taking the notebook experience digitally.

The 12MP Ultra-Wide front camera integrated with the Center Stage provides the greatest camera service ever before in the iPad, whether a video call or taking selfies. An 8MP normal camera is also there at the rear side. The front camera performance is not restricted within Apple's camera app. It equally performs with other apps like zoom, TikTok, and so on.
Users can expect a full battery life from the new iPad, and it can be charged with a 20W USB Type-C charger. The Touch ID, 4G network compatibility, and support for the accessories like Apple Keyboard are also there as usual.
Now, the Apple Magic happens not with the hardware only; the software and the optimization also play a vital role every time. The iPadOS allows the users to play with the widgets, do multitasking easily with split-screen, quick notes, and more.
Lastly, the pricing. The new iPad 2021 costs $329. For the students, it is more available; costs $299 only. There are two colour variants – Space Grey and Silver. The order counter opens today, and the units will be available from next week. In India, the pricing starts at INR 30,900.
Amazon IN: https://amzn.to/2Xs2fE7