The first trailer of the modern mythological film Raavan Leela has been released. This trailer represents an incredible mixture of the current Indian society with a famous Hindu mythological saga. In this film, we will see Pratik Gandhi from Scam 1992 also with the actor Aindrita ray in the lead role. In this two-minute-long trailer, we will get some sort of emotions of drama, love, joy, action, drama, and conflict.
This trailer mainly revolves around the story of a village named Khakhar, where a dram company will come to organize and will perform the first-ever show for ram Leela at that place. Pratik will play the role of the male protagonist Raja Ram Joshi who is very excited to participate in and to play the role of ram, but he has ended up playing the role of Raavan.
The man falls in love with the girl who is playing the role of Seta that has been portrayed by Aindrita Ray, and the trailer also holds some important moments of their fantastic romance and the fun and frolic at the time of the Ram-Leela theatre practices.

The main twist comes in the second half of the trailer as it provides such a glimpse of the conflict, it will show the obstacles that come from the societal norms in front of the romantic relationship. The story of Raja and Seeta will come like the standstill to think the people and also differentiate the space between the real and the reel life for their blind faith and also mental blocks, the thoughts of them have been affected by such fake religious beliefs and also the actions against the people.
The story of the film has been directed by Hardik Gajjar, it has been presented by Dr Jayantilal Gada and the producer is Dhaval Gada, Akshay Gada, Parth Gajjar, and Richa Amod Sachan under the production of Pen Studios, Hardik Gajjar Films, and Backbencher Pictures.
It seems that the film has tried to give the answer if Raavan and Seeta can be a match in the real life at this time. Pratik Gandhi has asked his co-actor Ankur Vikal why Ram will not be the villain as he has insulted and cutting the nose of his mythological sister Shurpanakha.
Cast
This film is featuring Ankur Bhatia, Abhimanyu Singh, Rajesh Sharma, Ankur Vikal, Rajendra Gupta, Gopal Singh, Flora Saini, Anil Rastogi, Krishna Bisht, and Bhagyashree Mote.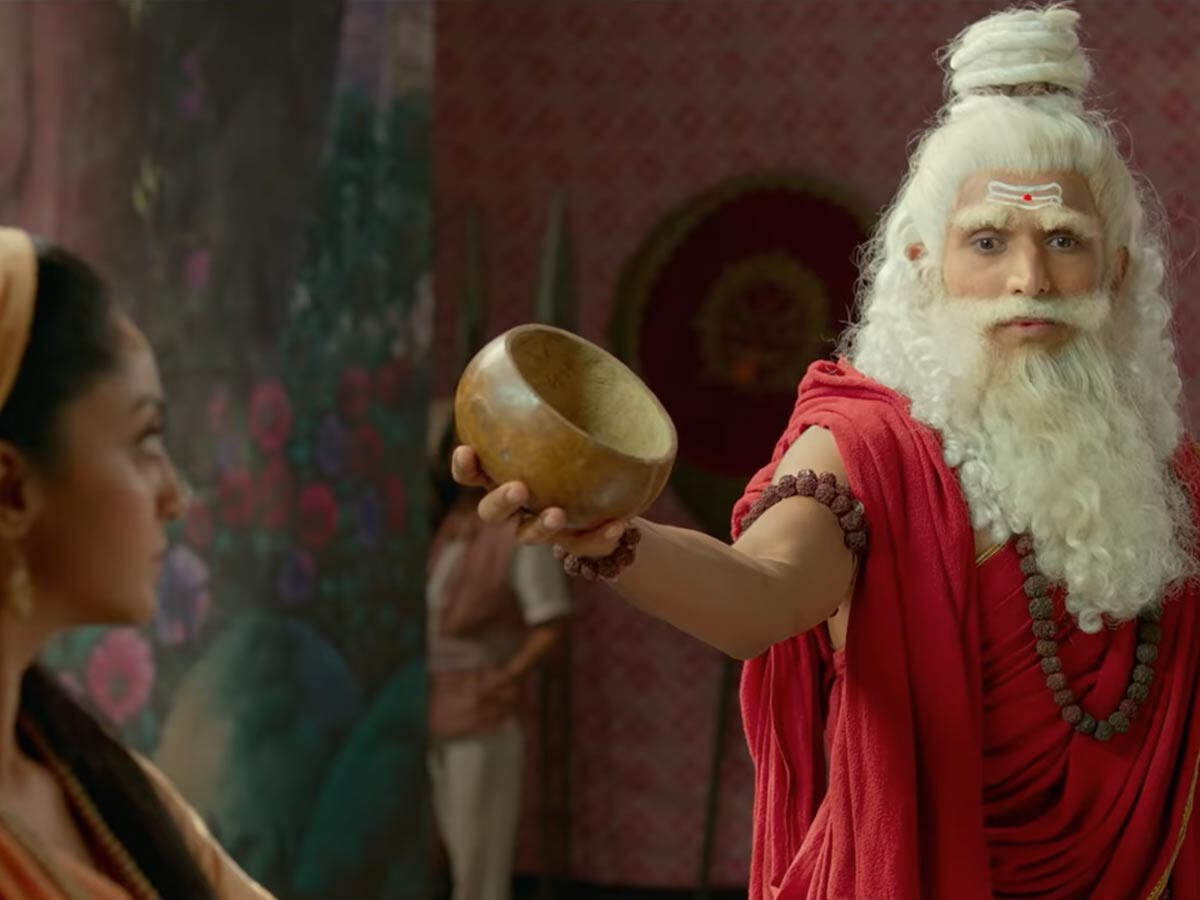 Release Date
It has been set that the film will be premiere on 1st October 2021.
Here is the trailer: