Logitech is known as the premium accessories maker across the globe who is also very popular in India. It has a wide range of Bluetooth keyboards, mice, gaming accessories, and many things to reimagine the productivity experience.
I have been a fan of this brand since its inception and have always used its products for my own personal use. However, when you have many devices at home, the problem you face using a Bluetooth mouse is you have to pair with the device you want to use repeatedly.
I have been using the Logitech K480 keyboard, which can store up to 3 devices in its memory and has cross-compatibility with both Apple & Windows devices. So, I am quite sorted in terms of keyboard, and I also have the ASUS TUF K3 Gaming Keyboard for gaming, so I am pretty sorted.

However, using many of my own devices and review units made me switch mouse every time I had to use a new device, especially laptops. So, the Logitech M337 wireless mouse I use every day had to be reset every time I switched to a new device which was a bit frustrating for me.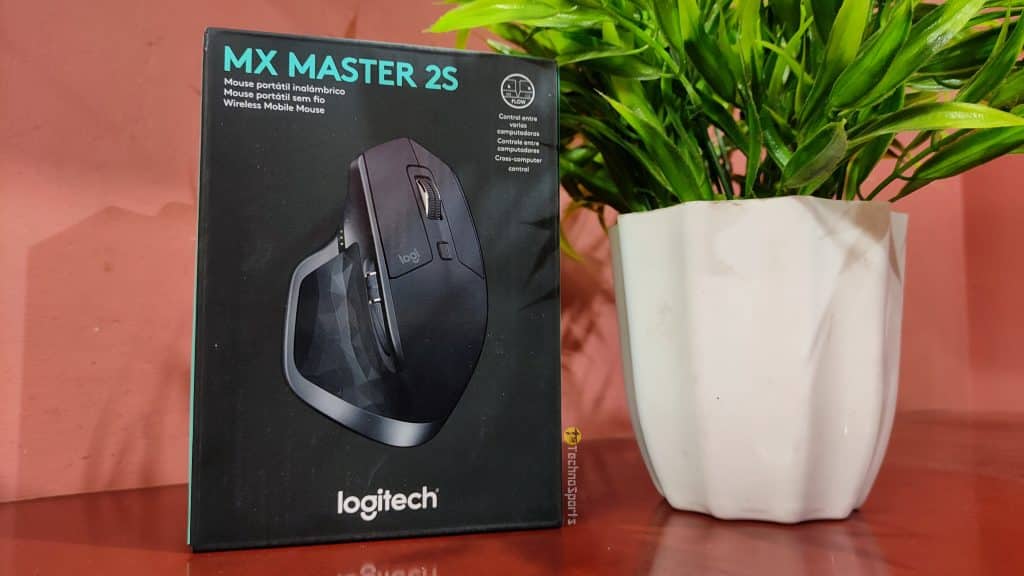 So, I needed a premium mouse for my everyday needs; there were two options: Logitech MX Master 2S or the Logitech MX Master 3; however, both are costly options. Though you only have an Rs.2k price difference between both of the mice, the improvements on the MX Master 3 for me is very minute to spend Rs.8k on a single mouse.
Still in 2021, if you need a premium mouse, the Logitech MX Master 2S makes sense for its features and incredible design as well as comfort. Amazon Business users can get it under Rs.5k with offers, while normal users have to pay around Rs.6k to get it. So, here is my review/experience of using it every day for quite some time now:
Specifications
Cross Computer Control: Logitech flow allows you to seamlessly control multiple devices and even copy-paste content and documents between those computers
Tracks virtually anywhere, even on glass
Rechargeable battery, up to 70 days of power on single charge
Dual Connectivity: Use with up to three Windows or Mac computers via included Unifying receiver or Bluetooth smart wireless technology
Speed adaptive scroll wheel auto-shift from click-to-click to hyper-fast scroll
Flow cross computer control and file sharing for PC and Mac
Design & Build Quality
As soon as you look at the mouse, you can see it's a premium choice with only a single colour option available on Amazon India. This dark grey variant looks encased in a rubberized textured body with a metallic silver trim with dimensions of 4.83 x 8.56 x 12.45 cm.
It is not the lightest or the most ergonomic mouse as it weighs 145 grams, maybe heavy for many people who are not used to using such a premium mouse. However, you will not take much time to adopt the wonderful design of the Logitech MX Master 2S.
The mice have been perfectly sculpted, while the hand-crafted shape supports your hand and wrist in a comfortable, natural position. In total, the experience of holding it with your hands is really comfortable, and thumb rest is the highlight, as it has been built to be well balanced; you won't notice any discomfort after using it for long hours.
Buttons & Mouse Wheel
If you had been complaining that your mouse lacks buttons, well, you might have to forget that with the Logitech MX Master 2S. It comes with 7 buttons; yes, you have seven of them – as usual, you have the left and right buttons along with a middle scroll wheel and a button to control the amount of scroll, then you have an additional wheel next to the thumb grip for horizontal scrolling.
Just underneath that second scroll, you have separate back and forward buttons with a thumb pad or a gesture button at the thumb grip. Finally, the computer selector button in the back lets you easily switch between 3 devices you can quickly pair and store info.
Now, you can customize the way you want to use these buttons, scroll to open any specific apps or do any specific task you want to assign. Using the Logitech Options software is very easy, and you can quickly pair any device to it and seamlessly customize, optimize your Logitech MX Master 2S to suit your own needs.
Performance & Features
You always desire to have this mouse if you are a productivity-centric user and need the absolute best without compromise. The MX Master 2S's performance is incredible and accurate, combined with very low latency & high precision tracking; the joy of using it every day for work or play makes it easier to recommend.
Yes, for best performance, you can opt for a newer Logitech MX Master 3, but this one is more than enough for normal users. Logitech ensures flexibility and easy workflow by giving you dual connectivity options – via Logitech Unifying USB receiver or just connecting via Bluetooth, both of which work flawlessly.
Once you are hooked, be it any OS, your mice is recognized in seconds, and you can use all the Logitech customizations as per your needs on a different device.
This is the thing I like the most about the Logitech MX Master 2S. You can use it for productivity work like editing, then use it for just casual emails and then for long gaming sessions without having to pair up simultaneously each time you change devices. So, it doesn't matter whether it's Windows or macOS; this cross-compatible support and seamless transition are what makes this mouse special and premium.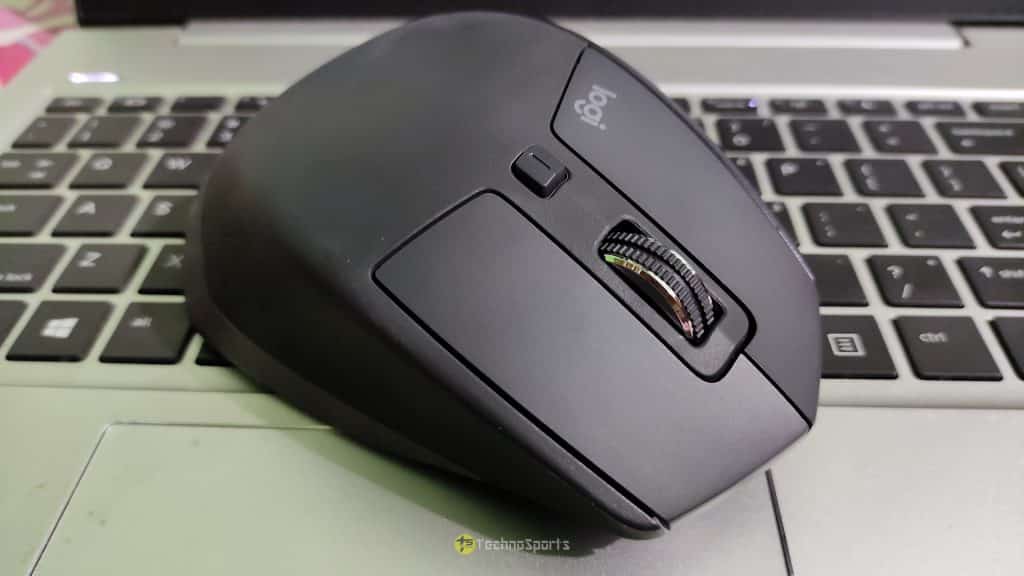 Also, the 4000-DPI precision sensor used here is really very accurate and truly lives up to the words – "High-precision laser tracking on virtually any surface – even glass" yes, it can even work on wood, glass, and practically any hard surface is it's usable. I am also impressed with the hyper-fast and click-to-click scrolling and have no complaints in this regard.
In the Logitech Options software, you can also enable the Logitech Flow option that lets you work seamlessly across three computers, including navigating and copy-pasting between them. I found this feature fascinating before buying the Master 2S, but I am really impressed having used it.
Battery Life & Portability
Logitech promises up to 70 days of battery life on a single charge, and I have been using it for quite a while now, so even if it's not exactly that, but still saves you from changing batteries now and then. Also, when the battery gets low, an indicator light lets you know, so you can easily charge it via a micro-USB charging cable.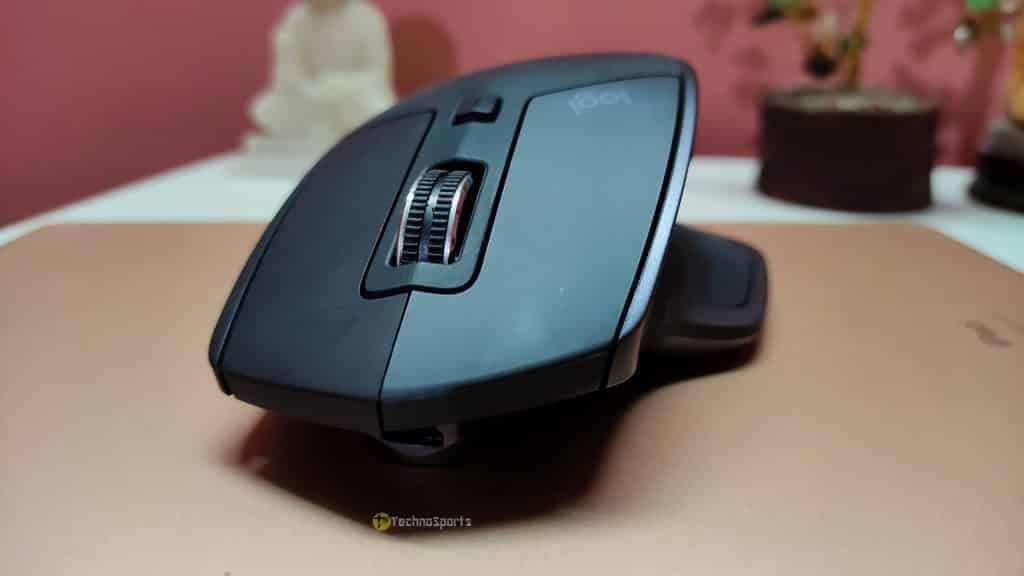 Obviously, it is not the lightest mouse to carry anywhere as it's as heavy as your smartphone but still worth the weight to bear because in the long run, if you get habituated with the MX Master 2S, you won't find such ergonomics on any mouse.
Pros & Cons
Here are the things I like and dislike about the Logitech MX Master 2S:
Pros
Great ergonomics, design and comfortable to use
Can be used anywhere, thanks to its high-precision laser sensor
Has long battery life and can be easily recharged
You have a lot of buttons which are customizable as per your needs
Can simultaneuosly be paired with multiple devices and used to transfer files between them (for both Windows and macOS)
Cons
Slightly on the heavier side
Not an option for left-handed people
Is not the best for high-precision gaming due to lower DPI
Verdict
There are not many premium mice out there in the Indian market with soo many features to offer even in 2021. However, as the brand name is a factor before buying any product, Logitech keeps its name of making the best accessories, so buying it for a premium price always pays off in future.
The Logitech MX Master 2S is not solely targeted towards gamers but productivity users who want more from their regular mouse. Also, if you own a lot of devices, including Macs or iPad, having such a versatile mouse always helps in daily usage; overall, in 2021, this is still a viable option to buy.
Buy from Amazon India: https://amzn.to/3A760gm