ASUS introduces a new desktop PCI-Express adapter, PCE-AX58BT. It can provide both the connectivity options, i.e. Wi-Fi 6E and Bluetooth 5.2. Theoretically, with this hardware, the user can achieve the maximum bandwidth of 2404 Mbps Wi-Fi 6E (6 GHz) and Wi-Fi 6 (5 GHz). The bandwidth for Wi-Fi 6 (2.4 GHz) can also go for up to 574 Mbps. There is also support for the WPA3 security standards.
You need to connect this ASUS PCE-AX58BT to your desktop over a PCI-Express x1 slot and include a USB 2.0 header cable. In the package, a pair of external antennae are coming that are fixed to a magnetized base. You can place it anywhere, either on your desk or PC case.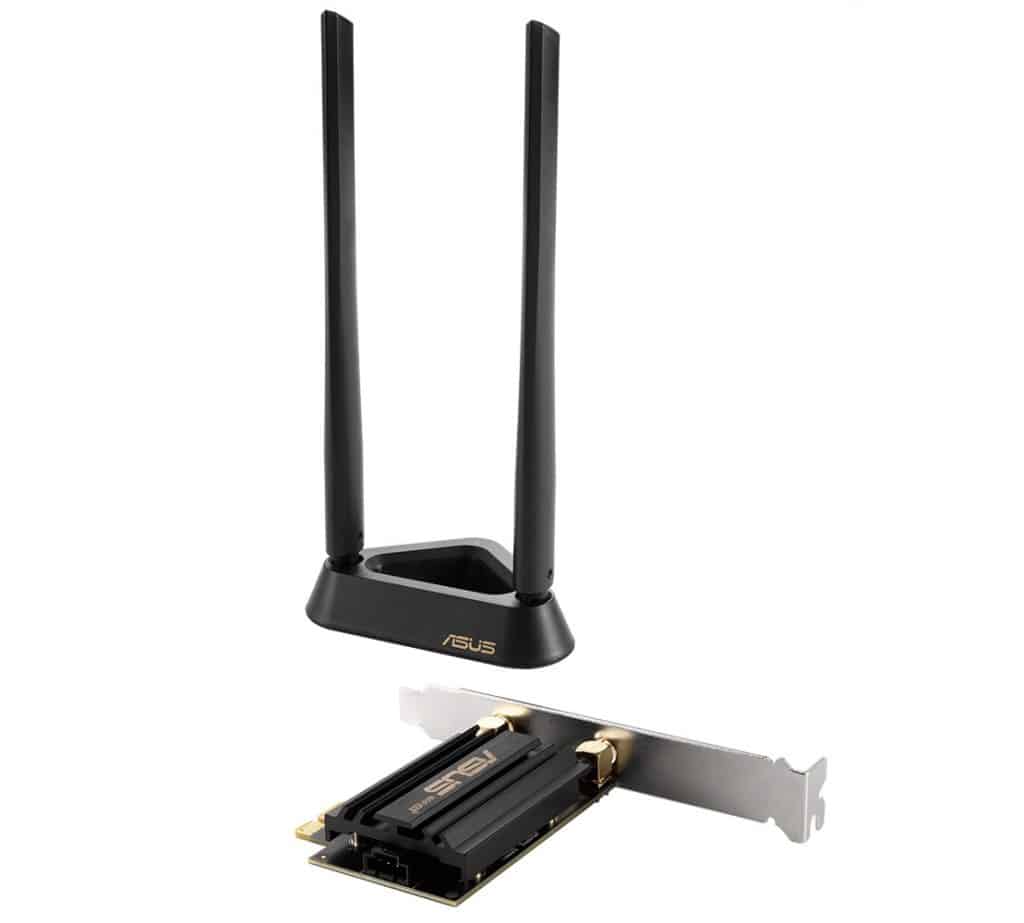 ASUS didn't mention the controller; it is expected there is the Intel AX210 Gig+. It is placed underneath an aluminium heatsink on M.2-2230 card on top of the add-on card's main PCB.