Less than a week is left for phase two of IPL 2021 to begin. However, Covid 19 has struck fear among all the IPL franchises once again. This is because of the covid cases among the Indian support staff. All the franchises are currently staying in their respective hotels in UAE.
However, there are several players from England and India who were a part of the test series. Among these players, four players are going to captain their IPL team. As a result, one of the officials from a franchise expressed fear over the widespread of virus.
"The situation is very alarming. Even 1 positive case in Indian team now will jeopardize IPL. All of these players are together, they have to arrive in UAE in one chartered flight. All of them are top players and must for each franchise. God forbid, if one gets positive affected, the entire IPL can be in trouble",

Currently, all the franchises had at least set up their camps in UAE 7-14 days ago. Further, all the teams have built their bio- bubbles according to the covid-19 protocols.
Why are IPL Franchises and Players getting scared ?
After news came out that Ravi Shastri, Bharat Arun and India's fielding coach have all contracted the coronavirus. Another announcement broke out that the Indian Physio Yogesh Parmar has tested positive. Thus IPL franchises are scared because Indian players who came in contact with him stand a risk of contracting the virus.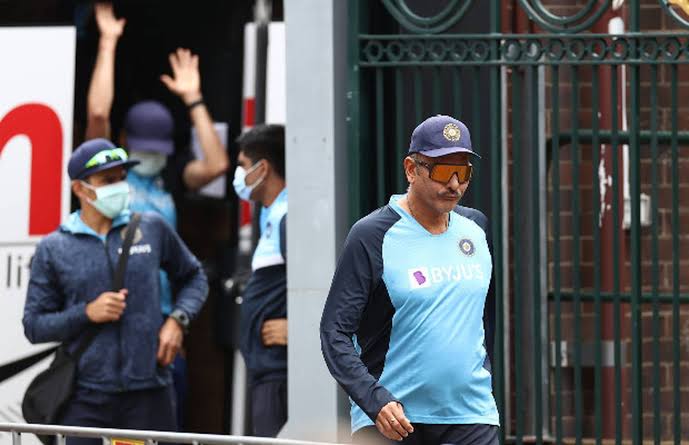 Before testing positive the Indian physio was helping players like Rohit Sharma, Cheteshwar Pujara, Ravindra Jadeja, Ishant Sharma and Shami to deal with their injuries and niggles. As a result, despite the Indian players testing negative, IPL franchises have a fear that the above-mentioned players could develop symptoms after 2-3 days.
As of now few players have left Old Trafford after the cancellation of the fifth test to join their respective franchises in UAE. Regardless, franchises will monitor these players who are transferring bubble to bubble.
Also Read: Eng vs Ind: The Fifth Test between England and India at Old Trafford got Cancelled due to Covid Outbreak