The Network has dropped the new trailer of the series Dexter which has set to come fast for the fans with the returning of Michael C. Hall. We will be going to see the infamous serial killer in plain sight. This new series is going to be different from its previous versions, but not less bloody, with the joining of such new casts like the Bay Harbor Butcher for this new unsettling thriller.
It has also set to the classic leggy Pop's "The Passenger", the first trailer reveals about Dexter Morgan about what to do since he had escaped to rural New York with an assumed name. He has been seen just like a flourishing part of his entire community, an owner of the shop, and also a well-adjusted member of society. From attending parties to chatting with his neighbors he is just like another man on the street. It seems that all is well and good on the outside, the dark Passenger becomes locked away, deep inside we can say that he cannot be reached. It is expected that we can get a better look at Julia Jones's Angela Bishop. In this, we will see that the chief of the police falls in love with Dexter who has provided him a chance to move on and to begin something more beautiful.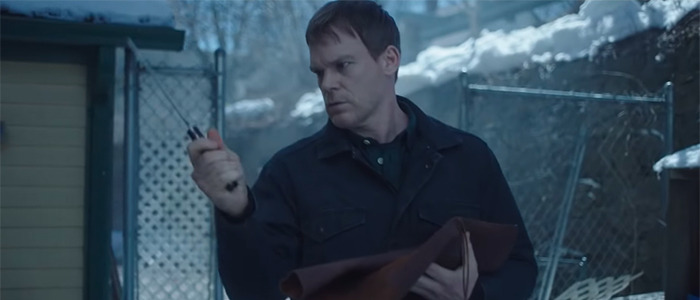 After the people become missing in the quaint small town of Iron Lake, there is something that has risen within Dexter, it is like something that he wants to suppress for many years that cannot help them to revisit the new horror faces. It is true that he cannot completely escape his entire past, and after things become spiral, and all the bodies start to pile up like an all too familiar way, he will decide to face what he has just left behind all those years before during the Hurricane Laura, most surprisingly, it is contained with his son who is a new upcoming Harrison.

Cast
This series is featuring Jack Alcott as Harrison, Jennifer Carpenter as Debra Morgan, John Lithgow as Trinity Killer. It will also cast Jamie Chung, Alano Miller, Oscar Wahlberg, and also the formidable Clancy Brown who will be the new nemesis of Dexter. The story of the series has been written by Clyde Phillips, it has also promised a definitive conclusion for Dexter that will give satisfaction to all the fans before leaving.
Release date
Dexter: New Blood series will exclusively premiere on 7th November 2021.
Here is the trailer: