Advanced Micro Devices produces a card that not only rivals the best graphics maker in the world but has also risen to become the biggest competitor for Intel, the king of silicons. Its latest Navi 22 silicon is currently powering some of the best graphics cards in the market however, there is one partner of AMD that has repurposed this die for cryptocurrency mining. VideoCardz today shared photographs of an alleged Navi 22-powered mining graphics card.
Coming to the screenshots shared by VideoCardz, we can see that most of the graphics card's specifications are blurred out, however, the Navi 22 (aka Nashira Summit) is visible, letting us know that the card was fabricated on TSMC's 7nm FinFET process node.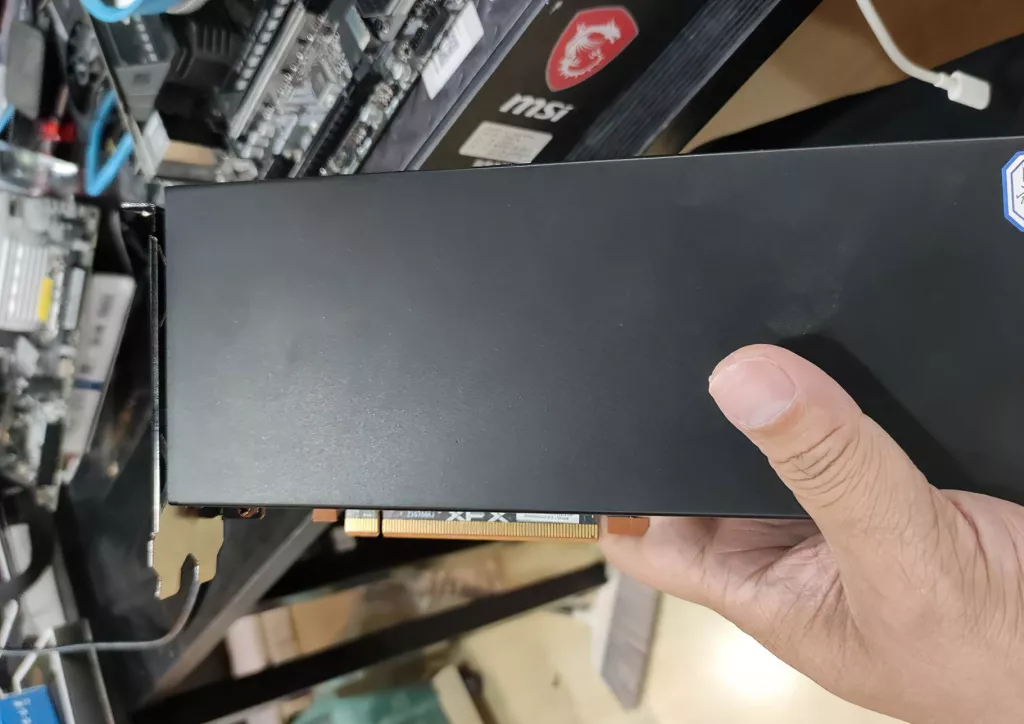 We found that the manufacturing date is March 17, and the XFX logo on the card is also still clearly stamped on the card. The die itself features 2,304 stream processors, so the card used for crypto mining might be either a Radeon RX 6700 or Radeon RX 6700M.

The mining graphics card operates with a fixed 1,300 MHz base clock, which is understandable, and it features 10GB of GDDR6 memory at 16 Gbps across a 160-bit memory interface. This is the same memory configuration as on the Radeon RX 6700M.
Coming back to the screenshots, the Navi 22 graphics card was delivered at a hash rate of 39.06 Mbps in Ethereum. The heat can reach up to 92 degrees Celsius, which is to be expected for a passively cooled graphics card. The mysterious crypto mining card of AMD also features a passive cooler with two 8-pin PCIe power connectors situated at the rear.
The best thing about AMD is that it has already made it clear that it doesn't have any problems with consumers using its RDNA 2 graphics cards for mining. Some have even found a way of using AMD's RDNA2 for mining and it is a card that is designed specifically for gaming.