Free agent transfers were the highlight of the 2021 summer transfer window, with Lionel Messi, Sergio Ramos, Gianluigi Donnarumma, Sergio Aguero and David Alaba being only some of the names to change clubs for free. So, here are the top ten players who will be out of a contract in June 2022.
10. Franck Kessie (Milan)
Kessie has established himself as an integral part of Stefano Pioli's midfield at AC Milan, and has attracted interest from Chelsea. Milan are finding it difficult to negotiate a new contract with him at the time, and he could follow Calhanoglu and Donnarumma out as a free agent.
9. Paulo Dybala (Juventus)

Dybala is a star at Juventus and has only one year of contract remaining. If he doesn't find an agreement with Bianconeri, he could join a new club as a free agent next year. Several top clubs in Europe are already keeping tabs on him. 
8. Andreas Christensen (Chelsea)
Christensen has been in superb form since the arrival of Thomas Tuchel and continued his good run in Euros for Denmark. While Chelsea are in talks with him for a new deal, he only has one year left on his current contract with the Blues. 
7. Angel Di Maria (PSG)
Di Maria joined PSG from Manchester United and has managed to essentially save his career with the Ligue 1 outfit. Di Maria is also in talks with PSG for a new deal, and the upcoming months will be key in determining his future.
6. Leon Goretzka (Bayern Munich)
Goretzka joined Bayern from Schalke as a free agent and has formed a strong partnership with Joshua Kimmich. He is also in line for a new deal, which is yet to be finalised. Clubs like Manchester United have been keeping tabs on him if he chooses to leave.
5. Pedri (Barcelona)
Pedri had his breakout season in 20/21 and is a very valuable asset for Barcelona. His current contract has a release clause worth €400 million, but it won't count if Barcelona don't renew his deal before the end of the term.
4. Ansu Fati (Barcelona)
Fati spent the majority of the previous campaign out injured but has now returned to full fitness. He has inherited the legendary number 10 jersey at Barcelona following the departure of Lionel Messi and will be expected to deliver on the pitch this year. 
3. Luis Suarez (Atletico Madrid)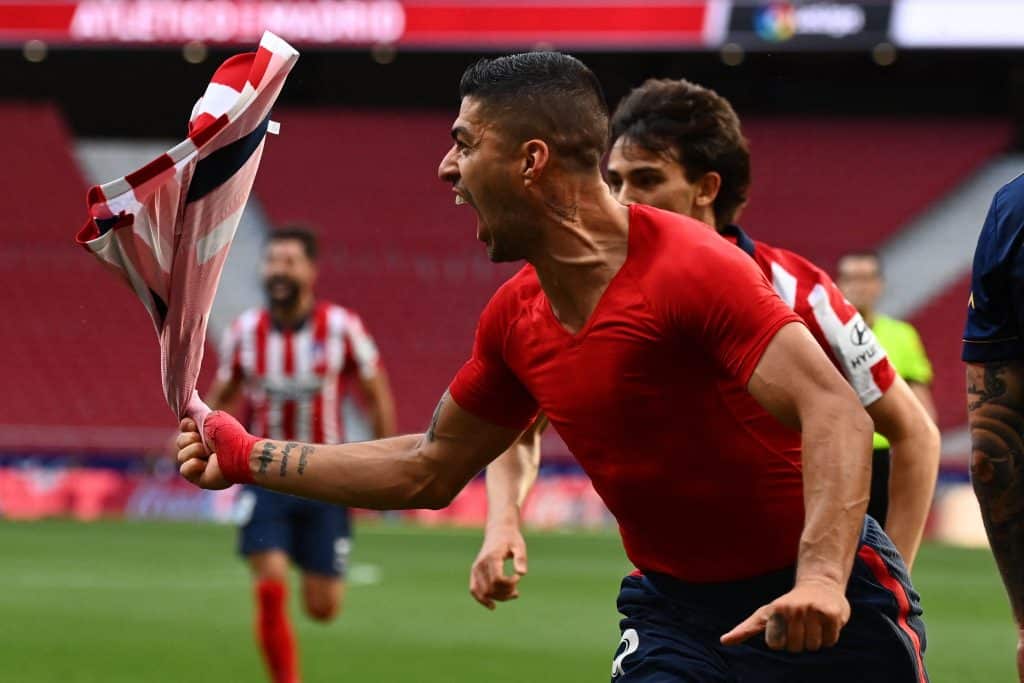 Suarez joined Atletico Madrid as a free agent from Barcelona and signed a two-year contract. He led the Rojiblancos to the league title last year and has only one year remaining on his deal. Whether or not he will continue at the Metropolitano will be decided in the upcoming months. 
2. Paul Pogba (Manchester United)
Pogba's future has been the subject of constant speculation over the last few years. He has been linked with a contract extension time and time again, but negotiations have not reached anywhere substantial. If United don't renew his contract, their most expensive signing could walk out the door for nothing in 2022.
1. Kylian Mbappe (PSG)
Real Madrid bid thrice for Mbappe this summer, but PSG rejected all their efforts. After falling out with the PSG board, the Frenchman is now expected to join Real Madrid as a free agent next year, fulfilling his dream of playing for Los Blancos.