Samsung was the world's first company to launch a smartphone camera along with a 108MP sensor. Continuing this development, the South Korean giant unveiled the world's first 200MP smartphone camera sensor last week in the form of the Samsung ISOCELL HP1.
Now, the company is working on another ambitious smartphone camera sensor, 600MP which the company had revealed last year. However, this high megapixel count sensor is not launching anytime soon.
During a presentation at SEMI Europe Summit, Haechang Lee, Senior VP Automotive Sensor at Samsung Electronics revealed that the South Korean giant plans to release its 576MP camera sensor in 2025.

This image was spotted by Image Sensors World.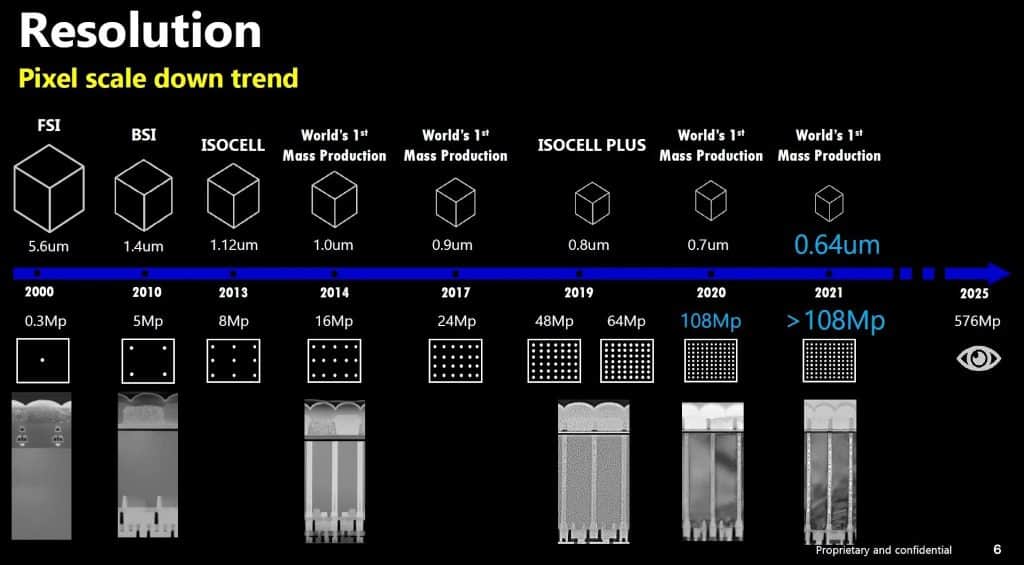 Also, it appears that the 576MP camera sensor is not being developed for smartphones but the company is developing it for automobiles, it could also be used in drones and medical equipment but its use-case as a smartphone camera does not appear to be a priority.
Last year, when Samsung confirmed that it is working on a 600MP camera sensor, Yongin Park, Executive Vice President of Samsung's Sensor Business spoke about the company's ambition of going beyond 500MP which is equivalent to the human eye.
A few months ago, it was leaked that Samsung is developing a 600MP camera sensor that features 0.8µm pixels and is 1/0.57″ big.
At the time, it was reported that the camera results in a 22mm bulge. The South Korean company is also expanding the categories of its camera sensors usage from smartphones. It is now planning to provide camera sensors for several categories, including autonomous vehicles (AVs), drones, and IoT(Internet of Things) devices.
Also read: