WhatsApp introduced some privacy settings, including last seen and profile picture visibility, many years ago. Now, it's time to get some refreshment. As the days go by, we become more active on the internet and obviously, the usage of platforms like WhatsApp also increases. That's the reason the developers and us have to focus more on the privacy part.
You know the functionality of "Last Seen" option. There are three options at present – Everyone, My Contacts, and Nobody. You can choose the most suitable one with whom you want to share your last seen status, as per your requirement. In the coming days, WhatsApp is trying to provide more customisation on top of the existing, by adding the "My Contacts Except…" option.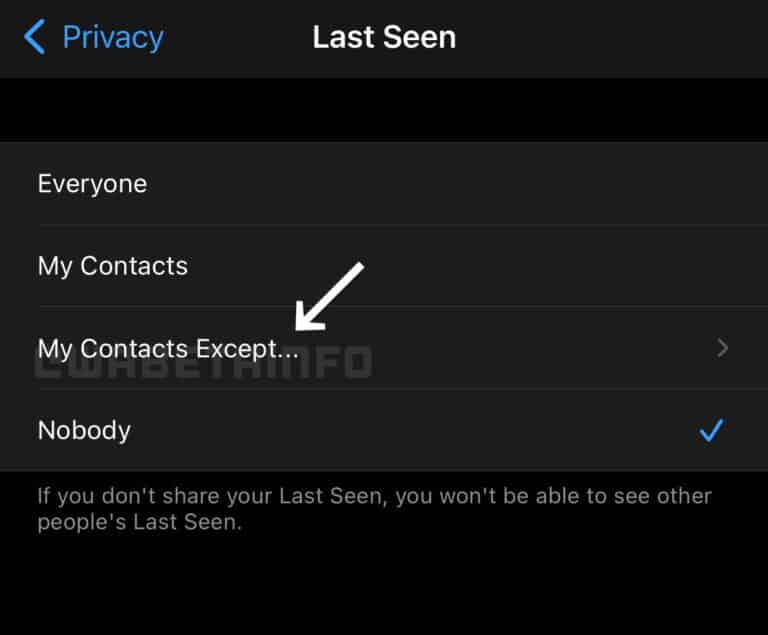 The name already describes its function. Alongside, the same option is already live in the Status Privacy section. All the people on your contact list will be able to see your last seen details, except the checked ones. This activity was first tracked by WaBetaInfo, as usual.

For now, there is no information, event hint when we can see this option in real life, at least in betas. Let's wait for further updates.