The trailer of Esha Gupta's upcoming film Nakaab has been dropped. It is a mystery thriller film. It is still unknown whether it is an accident, suicide, or murder. It has been directed by Soumik Sen. It depicts the story of sub-inspector Aditi Amre that has been getting involved in the death of the high profile actress Vibha Dutta and it has revealed that the terrible secret that Vibha is just been hiding under the public persona.
It is unknown whether it is murder or suicide. After Aditi begins to explore the adventure that she has discovered another side of herself that she also has no idea about. After developing such an unusual kingship that has been deceased and he has inevitably risky for getting the justice that is her profession, family, and most preciously herself. Now we have to watch to break free from the shadow of her terrible past or not. In this, we have to like to see about the simple matter that has become the controversy that should become the secret. It depicts the story of a small-town soldier that has been dealt with the world which is not for him.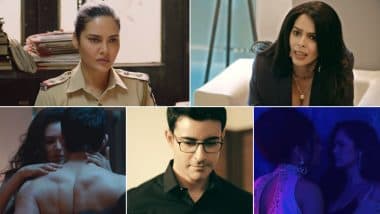 We all know MX Player is one of the top best video players and it is the biggest streaming platform in India. In this, you can watch your favorite film, TV shows, Web Series, Sports, Music Videos, Live TV Channels, International Shows, and also many more without spending money.

Cast
This film is featuring Esha Gupta, Mallika Sherawat, & Gautam Rode.
Release Date
This film will premiere on 15th September 2021.
Here is the trailer: