Tesla has finally arrived in India and has begun making moves with the Indian Government to ensure it can establish its facilities without any objections from the Centre. Tesla has arrived at a time when Indian auto pioneer, Maruti Suzuki has been forced to cut its production capacity to 40% owing to component shortages.
Lucas TVS to manufacture 24M Technologies lithium battery:
Local car component supplier Lucas TVS and local lithium battery technology developer 24M Technologies have signed an agreement to construct one of the first Giga factories in India using 24M's disruptive SemiSolidTM platform.

Maruti Suzuki capacity down to 40% this month:
Indo-Japanese carmaker Maruti Suzuki, which has the highest market share of passenger cars in India, reported to the Indian Stock Exchange that it will cut down production by 60% this month.
This is due to the supply constraint of electronic components due to the semiconductor shortage situation. The company is expecting an adverse impact on vehicle production in September in Haryana and its contract manufacturing company, Suzuki Motor Gujarat in Gujarat, MSIL stated in its exchange filing.
MSIL did not specify its normal production levels. Until July-end MSIL had been managing production flawlessly despite the crunch in semiconductor availability. Its peers such as Mahindra & Mahindra, MG Motor, and Ford India had to undertake production cuts due to the chip shortage.
Tesla looks for suppliers in India to help assist in assembling the EV's:
According to the official site of the Indian Ministry of Road Transport & Highways, according to its official site, has certified four EV models from Tesla. India could possibly offer partial customs duty.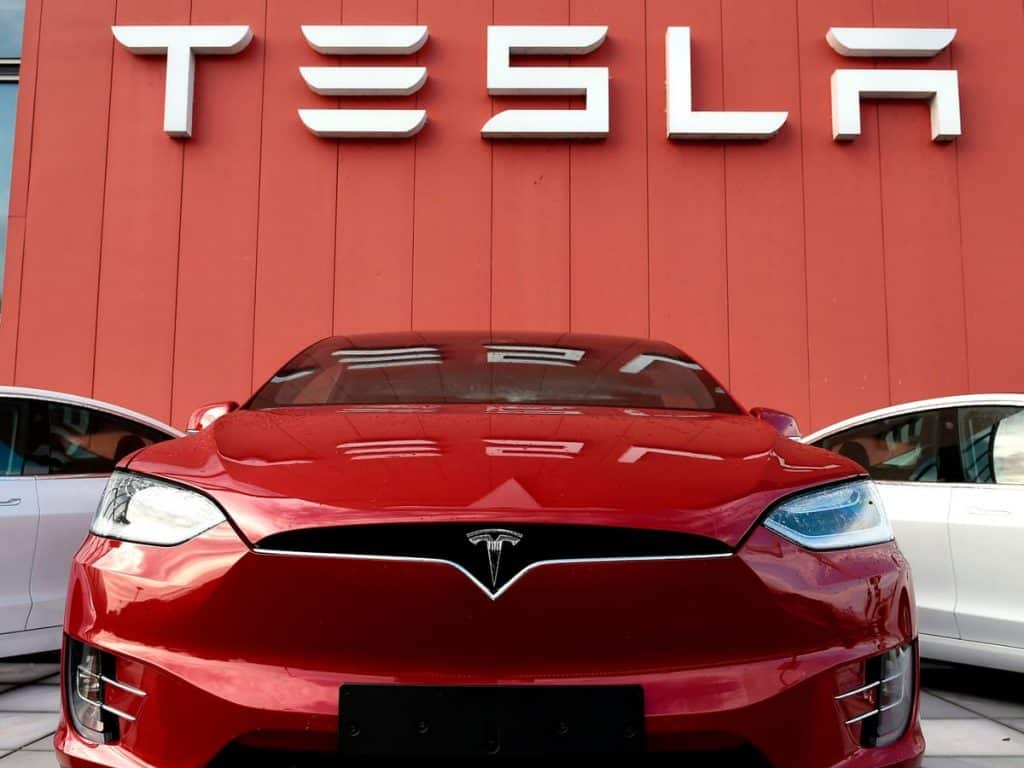 This comes as a bit of a relief to Tesla as it has cited India's rather harsh customs duty as a deterrent for it to enter the Indian EV segment.
Government officials with knowledge of the matter stated that they are willing to compromise and offer certain tax cuts provided Tesla shares its plans with them.
If Tesla proposes a plan that would involve its cars being assembled from scratch in India, their odds of securing some tax reliefs would increase by a large margin. Tesla is now looking for suppliers to establish a proper supply chain in India.
Apple's App Store takes another hit in India:
Indian NGO Together We Fight Society has accused Apple of violating antitrust laws by forcing users and developers to use their App Store's in-app purchase system.
The allegations are similar to a case Apple faces in the European Union, where regulators began an investigation into Apple's imposition of an in-app fee of 30% for the distribution of paid digital content and other restrictions.
The Indian NGO argues that the existence of this 30% fee means that some app developers will never make it to the market, this may also result in some harm to the consumer.
Since in India, court filings and details of cases reviewed by the Competition Commission of India are not made public, we are unaware of the details filed. Apple has also not commented with respect to this suit.
Wearable shipments beat pandemic:
According to the latest data from IDC, wearable shipments in the second quarter were down 1.3% but eventually picked up and surged by 118.2% in comparison to the same period in 2020 when the pandemic first hit.
The slump was due to the slew of lockdowns we witnessed in India during 2020 and the beginning of 2021. But as states opened up, the supply chain picked up pretty quickly and vendors stocked up in anticipation of more lockdowns.
Local brands such as boAt and Noise secured a high market share, it is not surprising as these brands have the most affordable wearables out in the market.
Also read: