Ubisoft just has dropped the latest trailer of the PC version of Far Cry 6. It mainly revolves around the PC version; it has detailed all the several performances and also such graphical choices that will be available. It is a PC features trailer that has depicted the Ubisoft that will supply the most possible for the high-end PCs that have made it more immersive and interesting than ever.
All the players can test their settings with Far Cry 6's that has made up with the benchmark tool. In this, Ray Tracing and AMD's FidelityFX Super Resolution technology will be the two of those high-tech features that have been confirmed to be available. The players can also get extended graphics settings that have been included with Ray Traced Reflections and shadows.
In the options menu, you will get the impact of their graphical setting that will maintain the image quality, and also players can customize their graphics.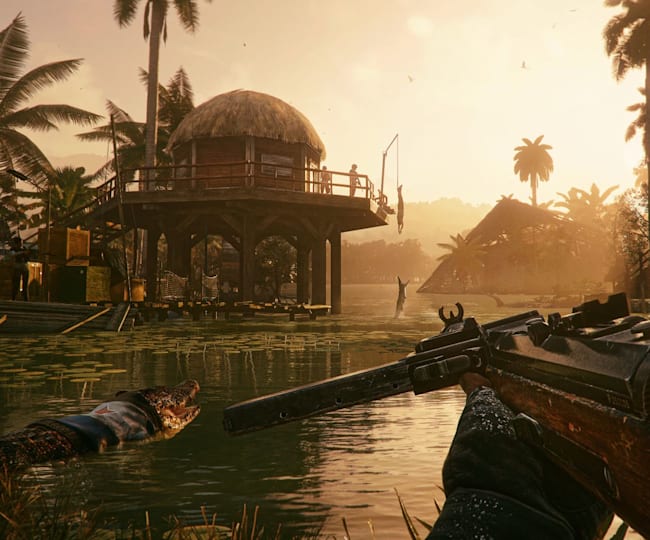 If you want to include the texture details too great, there will be HD textures to pack to download. It has been confirmed that this game also will support an aspect ratio up to 32:9 like the multi-monitor setups.
In this Far Cry 6, there will be a higher refresh rate and such choices to get them from rate lock and adaptive resolution, which can smooth the running of the game. In this, players can change the settings of the controls in both of the cases, like a gamepad or keyboard and mouse.
In this, you will also get some accessibility options like closed captions, colourblind mode. Also, you can get the text to available the speech options that can support all the languages.
The trailer, at last, expressed the photo mode of the game that will allow the players to take in-game shots in several different styles.  You can get several options for the posing of the characters. There will be weather and lighting presets, logos, and also many more. It is expected that this game will definitely be an enjoyable experience for any quality PC with such minimum requirements.
Release Date
Far Cry 6 will launch on 7th October 2021, and it will also be released on PlayStation4, PlayStation 5, Xbox One, Xbox Series X|S, Stadia, and PC.
Here is the trailer: