Netflix has taken the rights of streaming the upcoming thriller film Till Death. In this, we will see Megan Fox in the lead role. A few months ago, this film was released in theatres and will be creating its debut on SVOD on Netflix US this October 2021.
This film has been directed by S.K. Dale. It is mainly an upcoming horror thriller that was first time revealed in the theatres return in early July. At that time, it also dropped on video-on-demand services.
In recent years Megan Fox got a huge popularity and fan base, and again, we will see this film. The story of this film is based on a high concept mixed of a survival story, home invasion thriller, and also horror film the actress who is featuring as a woman become trapped in the stale marriage that her husband is looking to rectify by visiting her to their scheduled lake house for a romantic gateway as their 10th anniversary.

After waking up the next morning, she has found herself to be handcuffed to her bed in front of her dead husband, and he is now struggling to survive.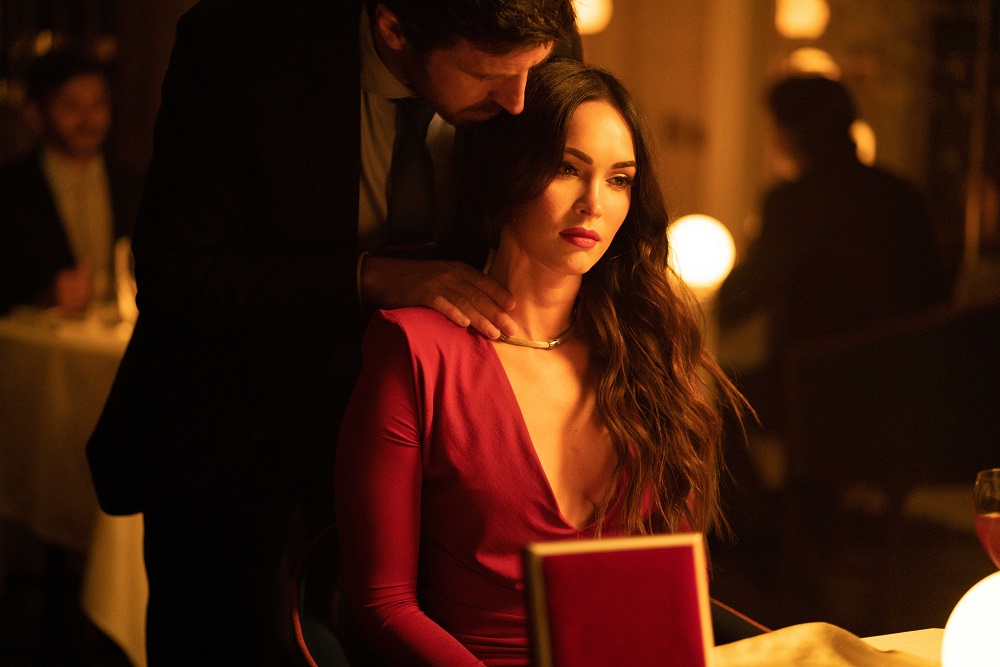 It is a film that has all kinds of spice like thrills, chills, and action sequences. The trailer also promising something that leans heavily through promising to the best of all worlds.
It is reported that Netflix US has scheduled to stream Till Death from the 1st of October, respectively. It has not been confirmed about the other regions that have been expected that Netflix Canada could also be a recipient of the film.
This film features Megan Fox as Emma, Lli Rich as an executive assistant, Callan Mulvey as Bobby ray, Eoin Macken,  Jack Roth, Aml Ameen,  Stefanie Rozhko, who is a teen woman at the restaurant, and Teodora Djuric as Waitress.
Till Death: Netflix Watch
We have got a strong review for this film, like 88% on Rotten Tomatoes, and the IMDb rank of 6.7. It is informed that the screen present of Megan Fox is just magnificent that has concluded about the lack of entertainment.
The film has been distributed through Screen Media Films that has turned to be purchased by Chicken Soup for the soul. In recent years, all the distributors have grown rapidly after releasing the films like Nicolas Cage's Willy's Wonderland; Trigger Point featured Barry Pepper, Naked Singularity featuring John Boyega and also the Best Sellers featured Michael Caine.