It's been the weirdest summer transfer window in history, and we'll be talking about it for years to come. Many clubs did not hesitate to splurge to land their objectives as the financial effects of the COVID-19 outbreak began to fade. Of course, loan transactions remained the preferred way of business for many teams, just as they were in 2020.
This summer, several high-profile players took this road to seek fresh pastures. Most of them do so in search of a new challenge or because they were no longer needed at their prior teams.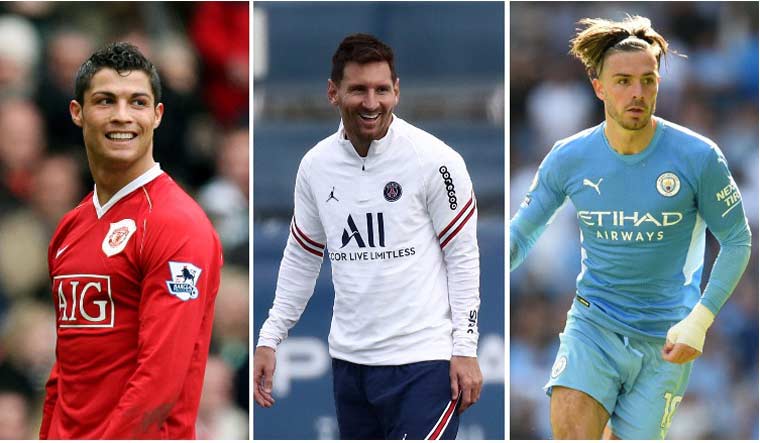 Here's the list of top-ranking of the best signings of summer 2021:

Antoine Greizmann: Barcelona to Atletico Madrid
Antoine Griezmann has returned to his old club Atletico Madrid after a disappointing two-season stint with Barcelona.
Last season, Griezmann thrived once Ronald Koeman joined the team, scoring 20 goals and adding 13 assists. With Lionel Messi's departure this summer, the Frenchman was anticipated to take over as Barcelona's captain. Griezmann, on the other hand, was surplus to needs due to the form of newcomer Memphis Depay.
Last Saturday, in what turned out to be his final game for the club, he was even booed by Barcelona fans. Griezmann, who had been linked with a move away from the club all summer, only signed a loan deal with Atletico on the final day of the transfer window.
Eduardo Camavinga: Rennes to Real Madrid
Eduardo Camavinga, regarded as one of the best young defensive midfielders in the world, has transferred from Rennes to La Liga powerhouse Real Madrid.
Rennes gave Camavinga his Ligue 1 debut at the age of 16 in 2018-19, and he went on to make nearly a hundred appearances for the club. The teenager drew the attention of Europe's best teams by putting in outstanding performances at Rennes during the next two seasons.
Camavinga is mostly a deep-lying playmaker with a powerful passing game and a knack for tackles and interceptions. With more game time, he'll only get better, and he might eventually replace the club's veteran midfielder Luka Modric.
Jack Grealish: Aston Villa to Manchester City
It seemed just a matter of time after a remarkable season at Aston Villa that Jack Grealish would join a big club. That happened this summer, when Manchester City, the defending Premier League champions, paid €117.5 million for the midfielder. Grealish became the most expensive player in British football in the process.
The 25-year-old possesses both flare and imagination, as well as a high-quality final result. In his previous two Premier League seasons, Grealish has contributed 32 goals (14 goals, 18 assists). In his short game time for Euro 2020 finalists England, the dynamic offensive midfielder also excelled.
Romelu Lukaku: Inter Milan to Chelsea
Romelu Lukaku is currently one of the top attackers in the game. After a successful two-year spell with Serie A champions Inter Milan, the Belgian has returned to Chelsea. Lukaku helped the Nerazzurri to an astounding 80 goals (64 goals, 16 assists) in over a hundred games. Inter, however, had to sell their prized asset for €115 million this summer due to financial difficulties.
Eduardo Camavinga: Rennes to Real Madrid
In the last hours of the transfer window, Real Madrid was forced to confess defeat in their pursuit of KylianMbappé. Don't worry, there's always summer. On deadline day, they swooped for Rennes wonderkid Eduardo Camavinga, and their disappointment was short-lived.
The 18-year-old midfielder still needs to mature, but he possesses all of the necessary qualities to become a superstar, and Madrid's signing of him could prove to be a bargain in the not-too-distant future.
Sergio Ramos: Real Madrid to PSG
At the Santiago Bernabéu, Alaba will have big shoes to fill after Los Blancos said a sad goodbye to their iconic captain Sergio Ramos this summer.
The 35-year-old contract with the club expired at the end of last season, and after failing to reach an agreement with the team, he ended up joining the Paris Globetrotters.
Jadon Sancho: Borussia Dortmund to Manchester United
Sancho eventually completed his long-awaited move to United this summer, a year later than expected, and it's been an exciting transfer window for the Old Trafford fans.
Though he's had a sluggish start at United, the 21-year-old winger lit up the Bundesliga during his time at Dortmund, and it's only a matter of time before he finds his feet in the Premier League and starts terrorizing opposition defenders.
Raphaël Varane: Real Madrid to Manchester United
Manchester United needed Sancho and a reliable center-back partner for Harry Maguire this summer. They got both (and then some), and the addition of Varane from Real Madrid may turn out to be their best move in years.
The French international defender exudes class, has a wealth of experience, and with four Champions League titles to his name, he should be able to help Ole Gunnar Solskjaer's team reach new heights.
Cristiano Ronaldo: Juventus to Manchester United
United didn't necessarily need Ronaldo this summer, but when he became available for a small amount late in the window, they had no choice but to sign him.
He's 36, he doesn't press, and he's been accused of a very serious off-field matter that shouldn't be overlooked. However, he will surely score goals, the younger players will learn a lot from him, and his return to Old Trafford will bring a huge sense of joy to the stadium. It was an easy decision to make.
Romelu Lukaku: Inter to Chelsea
Last season, Chelsea won the Champions League after Thomas Tuchel rapidly implemented a well-drilled defensive organization at Stamford Bridge.
However, it appeared that a piece of the jigsaw was lacking in terms of their chances of winning more championships this season. Romelu Lukaku, who returned to the club where he began his career as a teenager with a sense of unfinished business, has already made an impact in the Premier League.
Lionel Messi: Barcelona to PSG
Who could have imagined at the outset of the summer that Messi and Ronaldo would both have transferred teams by the end of the transfer window?
The Ligue 1 title fight should be regarded as a foregone conclusion by now, but PSG will be evaluated in the Champions League this season, and Messi might be the guy to finally give that elusive trophy to the French capital.
The 34-year-old has much left in the tank, having already sold millions of shirts, and the idea of playing alongside Neymar and Mbappé is the stuff of football fantasies.