The English Premier League is without a doubt one of the biggest and strongest leagues in the entire world. Owing to the fact that the best players from different parts of the world have the ambition to play in the English league. In addition to that, the financial power of every team is second to none.
As a result, since the rebranding of the league in 1993, there have been several top goal scorers that had an incredible amount of contributions for their team. Therefore let's take a look at the top five players who had taken the league by storm with their respective goal-scoring records in a single season.
Also Read: Top 10 highest-paid football players in the Premier League in 2021
5. Harry Kane – 30 (2017/18 Premier League Season)
It is needless to say that Harry Kane is Tottenham's best player since his breakout season in 2014/15. Following the 13/14 Premier League season, Kane has been the club's top goal scorer in every season. Moreover, he was the golden boot winner in 20220/21 season with 23 goals.
Although the English talisman's best season was when he scored 30 goals in a single edition of the English league in 2017/18. In this season he helped Spurs finish 3rd over big clubs like Liverpool, Chelsea and Arsenal.
There are three other players besides Harry Kane who have touched the 30 goal mark in a single premier league season. They include Robin Van Persie, Thierry Henry, and Kevin Phillips.
4. Alan Shearer – 31 Goals (1995/96 Premier League season)
Alan Shearer who played for Southampton, Blackburn Rovers and Newcastle United is regarded as one of the best players in the history of the English League. He is the all-time leading goal scorer in Premier League history with 260 goals in 441 appearances.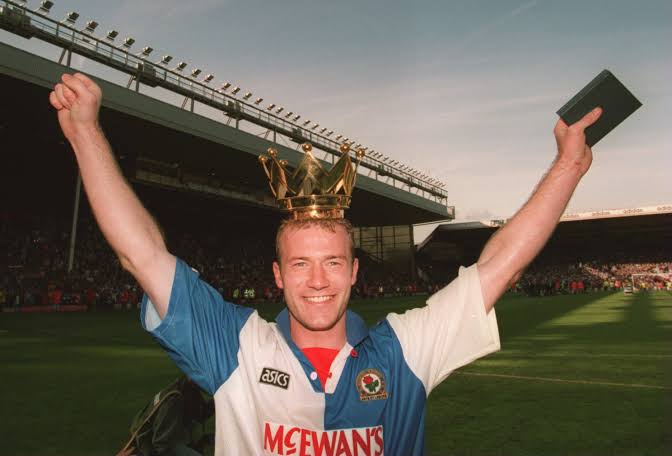 As a result, during his playing career in the English league, Shearer had many incredible goal scoring seasons. Thus in the 1995/96 season, Alan Shearer went on a scoring spree and ended up with 31 goals in 35 games for Blackburn Rovers.
3. Cristiano Ronaldo – 31 Goals ( 2008/09 Premier League Season)
Cristiano Ronaldo is arguably the best player the world has ever seen. His five Uefa Champions trophies, five Balon d'Or, 2016 Euros win with Portugal and several other accomplishments over the years are a testament to his greatness. However, Ronaldo became the player he is now and reached new heights after his move to Manchester United from Sporting CP in 2003.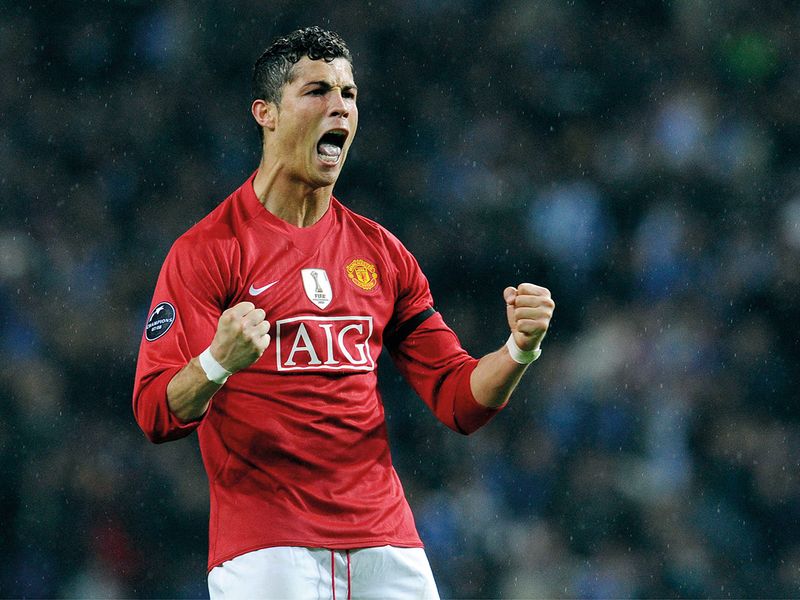 The Portuguese Striker had his best season for Manchester United in the 2008/09 season. He scored a phenomenal 31 goals for the club and helped the Red Devils win the Premier League that season. Now that Cristiano has signed with Man United for a second spell, he has a good chance to break the highest goal-scoring record in a single premier league season.
2. Luis Suarez – 31 Goals (2013/14 Premier League Season)
During his three years with Liverpool, Luis Suarez had an amazing 2013/14 Premier League season. The Uruguayan striker scored 31 goals in 33 matches and almost carried Liverpool to an EPL glory. In total El Pistolero had a contribution of 82 goals and 47 assists for Liverpool.
1. Mohamed Salah – 32 Goals (2017-18 Premier League Season)
Mohammed Salah returned for a second spell in England and joined giants Liverpool in 2017. However, at that time the Reds were not at the top of the pinnacle. But the Egyptian winger strengthened the club on the back of an unbelievable goal-scoring season. Salah surpassed Luis Suarez, Cristiano Ronaldo and Alan Shearer's goal tally by scoring 32 goals for Liverpool in the 2017/18 season.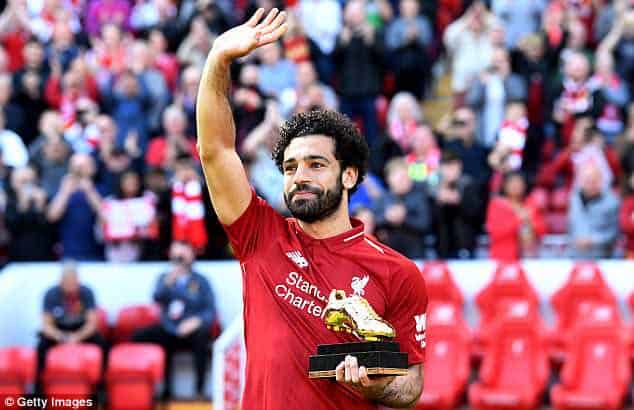 Following the 17/18 season, Mohammed Salah led Liverpool to European and Premier League glory in 2018/19 and 2019/2020 respectively. Therefore he will go down in the history books as one of the greatest players to have played for Liverpool.