At last Black widow has got a release date in India. On Saturday Disney + Hotstar has announced it. It is reported that this film will be available in several languages like English, Hindi, Tamil, Telugu, Malayalam, and Kannada.
The two-minute trailer of Marvel Universe depicts Scarlett Johansson film which is playing out a jumble of the time of Black Widow in the cinematic world of Marvel, from The Avengers, Avengers: Age of Ultron, Captain America: Civil War, and also included with Avengers: Endgame.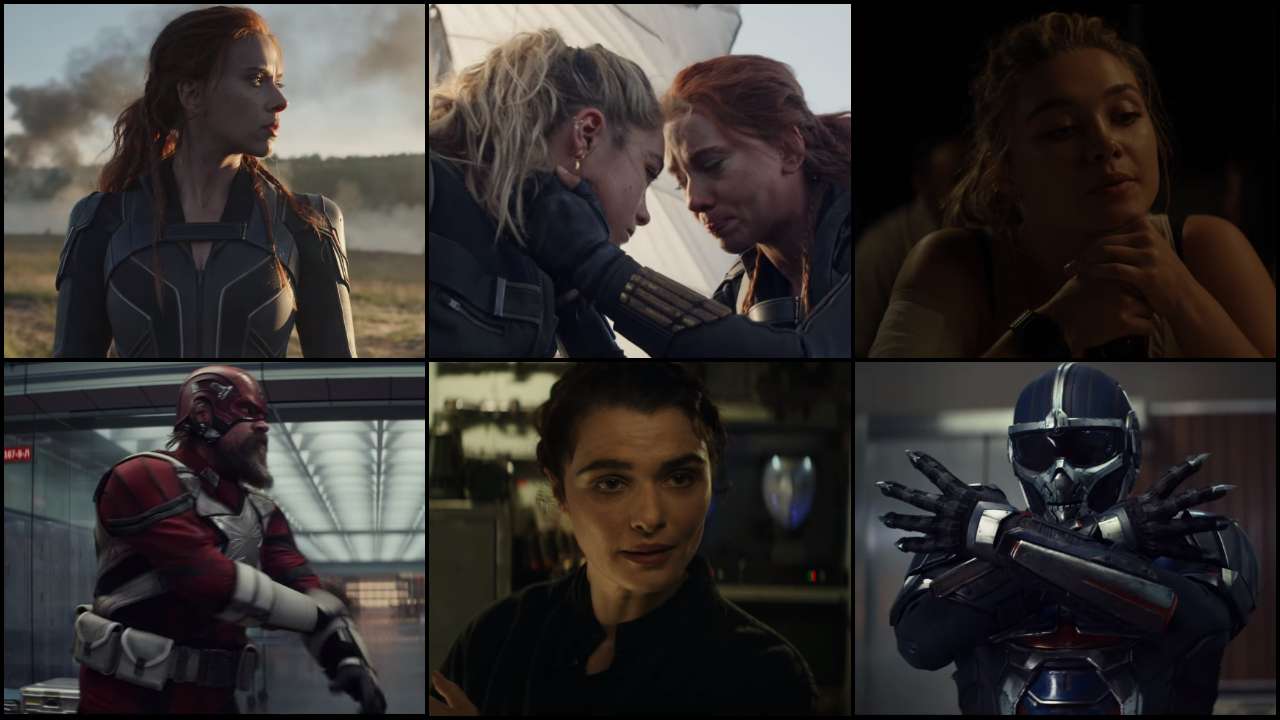 That day is literally going to be exciting for all the Marvel fans as Shang-Chi and the Legend of the Ten Rings will also be going to release on the same day. All the fans will be treated to two of the Marvel film on the same day. Disney has done this type of odd strategies' for the release of the film due to the COVID-19 pandemic situation.

Marvel India has already tweeted the new poster of the Black Widow but the date and the name of the actors are still not mentioned.
Plot
At the beginning of the new Black Widow trailer, we have seen that Natasha Romanoff said that you did not know everything about her and she had lived a lot of life. In this new trailer Natasha chasing her sister-figure Yelena Belova who questioned her that where she had thought that Natasha was all this time. She also told Natasha to allow her as she did not exist. The new Black Widow trailer, reveals a young Natasha who has blue-colored hair and looking for digitally de-aged David Harbour, who is the father of Natasha and Yelena's father named Alexei Shostakov, we also see that their mother Melina Vostokoff has already apologized to Natasha. This trailer also reveals the struggle of Natasha in facing her past and also dealing with some incomplete business. This new trailer also reveals Dreykove who is the head of the Red Room where all of three were trained and the story is also based on the mission to take down the Red Room, the place where Natasha, Yelena, and Melina was trained to become an assassin, the room that is haunting her for a huge time.
Dreykove told Taskmaster who is the villain with the ability to mimic the fighting styles of his opponents to bring Natasha home. In this we will also see that she has to deal with a force that would stop at nothing just to bring her low, Natasha also has to pass through the face of her past history and her unsuccessful relationship that left her wake long before to become an Avenger. In the ending scene of the trailer, it has seen that Natasha is telling that she is now done running from her past.
Cast
This film is featuring Scarlett Johansson in the lead role, Florence Pugh as Yelena Belova, David Harbour as Alexei Shostakov, O-T Fagbenie as Rick Mason, William Hurt as US Secretary of State Thaddeus Ross, Ray Winstone as the chief of Red Rom Dreykov, and Rachel Weisz as Melina Vostokoff, Julia Louis Dreyfus as Valentina Allegra d Fontaine. It has been produced by the president of Marvel Studios Kevin Feige.
How to watch Black Widow
The audience can see Black Widow after it is released with other Marvel movies and also series on Disney+. Disney+ is the main platform for all Marvel Walt Disney Studios films, Disney Channel original series, Pixar films and shorts, and also the start War films and series. It is informed that the audiences from Australia, Austria, Canada, France, Germany, India, Ireland, the Isle of Man, Italy, Monaco, Netherlands, New Zealand, Puerto Rico, Spain, Switzerland, the United Kingdom can access all the streaming service via 4G internet connection.
Release Date
After facing a huge delay due to the COVID-19 pandemic situation at last the release date of Scarlett Johansson's upcoming film Black Widow has been confirmed. It will hit on 3rd September on the Disney+ platform. This fantastic action film will be released in multiple languages like English, Hindi, Tamil, Telugu, Malayalam, and also Kannada.
Here is the trailer: