The iPad Mini has had very few changes to its design since its inception in 2012, even after receiving around 5 upgrades, this year, Apple appears to have taken a big step with the iPad Mini 6. It has finally redesigned the device, with a new design, powerful internals, and new color options.
While the launch is nearing in, we take a look at the latest concept that reveals the iPad Mini 6 in all its different color variants and gives a hint of the specs the device will pack.
The iPad Mini 6 has been designed by Michael Ma(@apple_idesigner) that gives us a clear insight on what we can expect from the iPad Mini 6 in a few weeks, Apple is reducing the size of the bezels on the iPad Mini 6 as it was previously leaked. To give you a more precise image, the upcoming iPad Mini 6 will feature a design that is similar to that of the iPad Pro Series or the latest iPad Air 4. The compact size of the Mini 6 with upgraded internals will be the tab's main selling point as it has always been.

The iPad Mini 6 Concept shows that Apple is incorporating an 8.4″ Liquid Retina Display. The tablet will feature a 60Hz panel as opposed to the iPad Pro models, the listed dimensions of the Mini 6 are 206 x 138 x 6.1mm.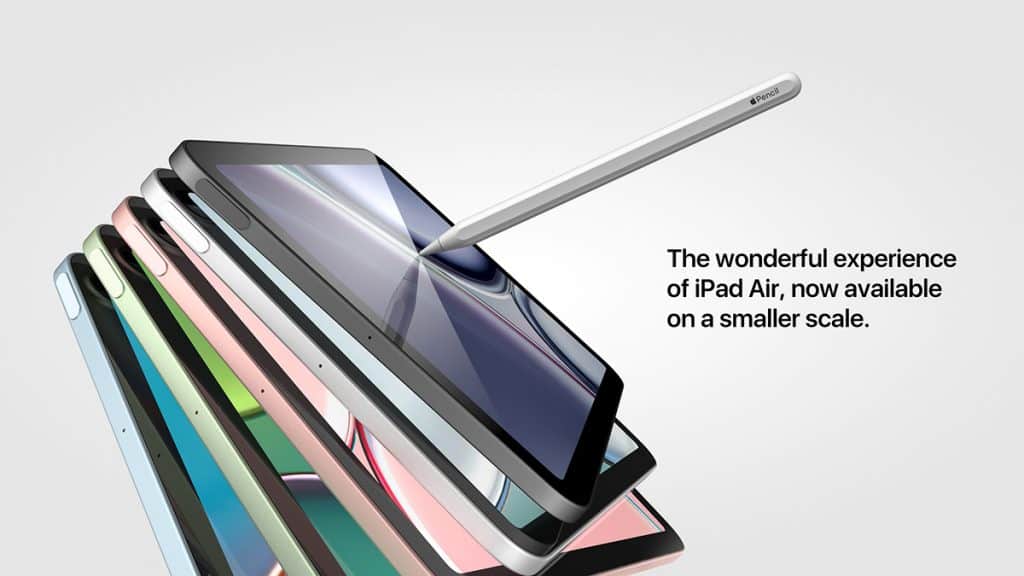 Apple will also reposition Touch ID on its upcoming compact tablet, the iPad Mini 6 concept shows Touch ID embedded in the Power Button, something that Apple already implemented with last year's iPad Air 4. Since Apple decided to remove the Home button, it had to revise the position of Touch ID. This makes more sense as your fingers would naturally land on the Power Button as soon as you pick up a tablet, apart from this, the iPad Mini 6 will launch with Wi-Fi and 5G-compatible models.
The iPad Mini 6 is expected to come in color options similar to that of the iPad Air 4, the new Mini 6 will potentially arrive in Sky Blue, Green, Rose Gold, Silver, and Space Gray.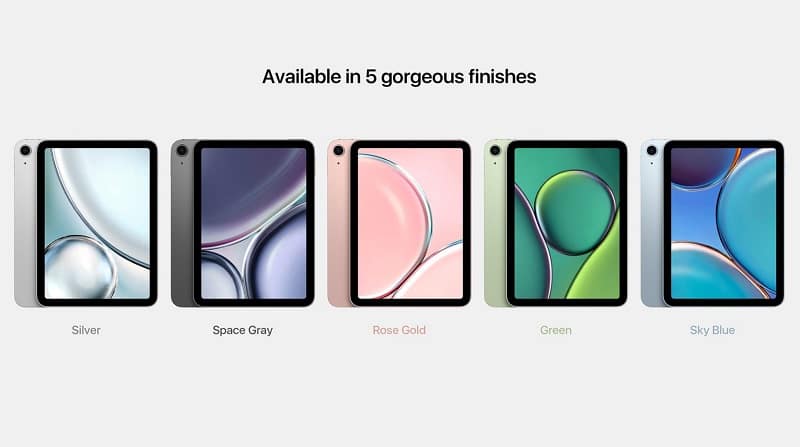 In terms of pricing, the current iPad Mini 5 is available at $399 or 29,350 INR, we can expect the new iPad Mini 6 to retail at $449 to $499(32,988-36,661 INR), but these are mere speculations on our part.
The iPad Mini 6 will be released at Apple's event next month alongside the iPhone 13 models, the device is great for productivity as well as media consumption due to its upgraded internals.
Also read: