The official Tesla app for iPhone just got a whole lot better; the app received a massive update pushing the version number to 4.0 and also pushing the number of features available.
As soon as you download the update, you will notice that everything looks brand new, thanks to the refreshed UI, which is now far cleaner and simpler than previous versions.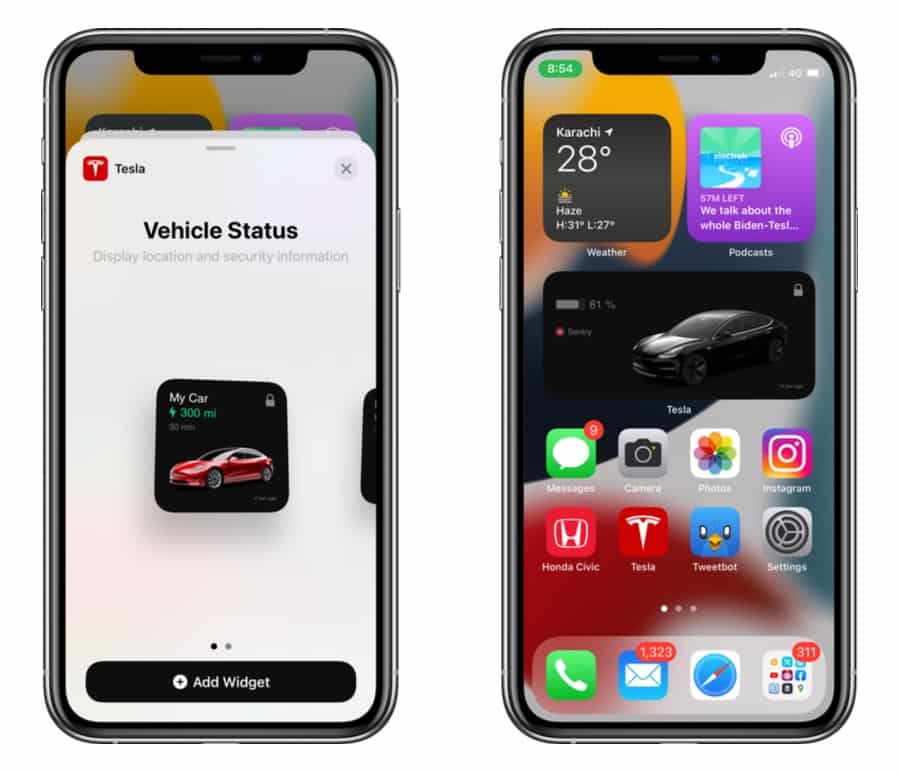 However, the star of the update has to be the added support for widgets, which allows you to check straight from your iPhone's Home Screen whether or not Sentry Mode is enabled; this includes the remaining charge and lock status.

This is important because previously, you needed to download a third-party app to do it; you can put your iPhone in jiggle mode and get rid of that app if you want since the official one takes care of that.
Apart from this, the new update has the following changes:
Refreshed vehicle and energy homepage
Streamlined Summon experience
Enhanced phone key support-vehicle no longer needs to be selected
Send commands to vehicle immediately upon opening app.
Use Go Off-Grid to seamlessly disconnect your home from the Grid with Powerwall
Shop the Tesla catalog and view and manage your orders(only in select countries)
View supercharging history and ability to pay outstanding Supercharging or service balance(only in select countries)
Below is a side-by-side comparison of how the app looked before and how it looks now.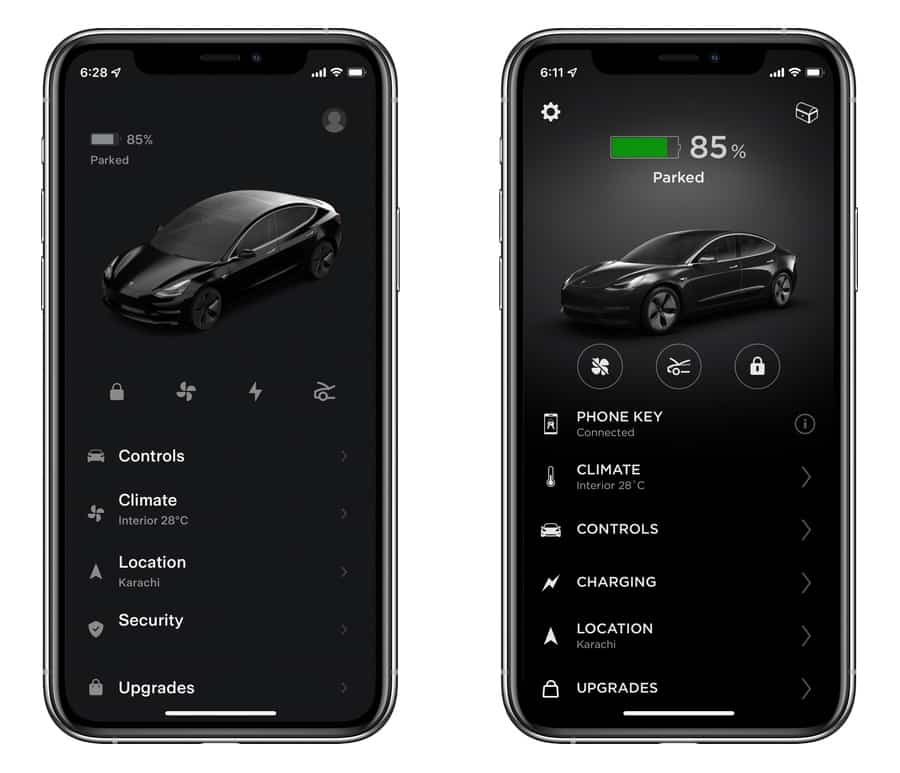 If you own a Tesla Model S, 3, X, or Y, we definitely recommend that you grab the new update from the App Store now, if only the Car were free like the App is!
You can download the Tesla app for iPhone HERE.
Also read: