The trailer of Sunny Wayne's upcoming thriller comedy film 'Pidikittapulli' got released. It is an upcoming black comedy-drama that has been written and directed by Jishnu Sreekandan. It is a quirky comedy story that depicts a group of members searching for things at that exact place. The background and the soundtracks of the film are have been composed by PS Jayahari.
The story of the film mainly revolves around the story of a teenager who has full freedom. Freedom is good, but if it became excessive, then this thing can harm you. He comes to fall in love with a tremendous lady. After that, several issues take the flip due to this falling right into a lure. Now the main question is she will be capable of revealing the truth or not. In this, we will Sunny Wayne in the role of the junior architect. It will mainly depict a day in the life of a junior architect, his lifestyle, and the number of people he has to deal with.
Cast
This upcoming Malayalam film will be featuring Sunny Wayne and Ahaana Krishna in the lead roles. We will also see Baiju, Lalu Alex, and Saiju Kurup, who are also playing some important roles.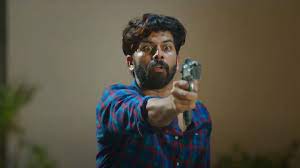 Release Date
This film has been bankrolled by Gokulam Gopalan, which is happened under the banner of Sree Gokulam Movies. For this COVID-19 Pandemic situation, this film will be got OTT release. This film has set to premiere on 27th August 2021. We will watch this film at Jio Cinemas.  Jio Cinema will stream this film through its online platform.
Here is the trailer: