Due to the financial consequences of the epidemic, the summer transfer season saw a wide variety of activities, with some fantastic players making high-profile signings.
Paris Saint-Germain seems to have an exceptional recruitment window, which has featured the signing of a certain six-time Ballon d'Or winner, while Chelsea and Manchester City have both set new transfer records as Premier League clubs once again top the spending.
These are some of the best XI of the players who have moved clubs this summer, with this starting lineup sure to take some beating.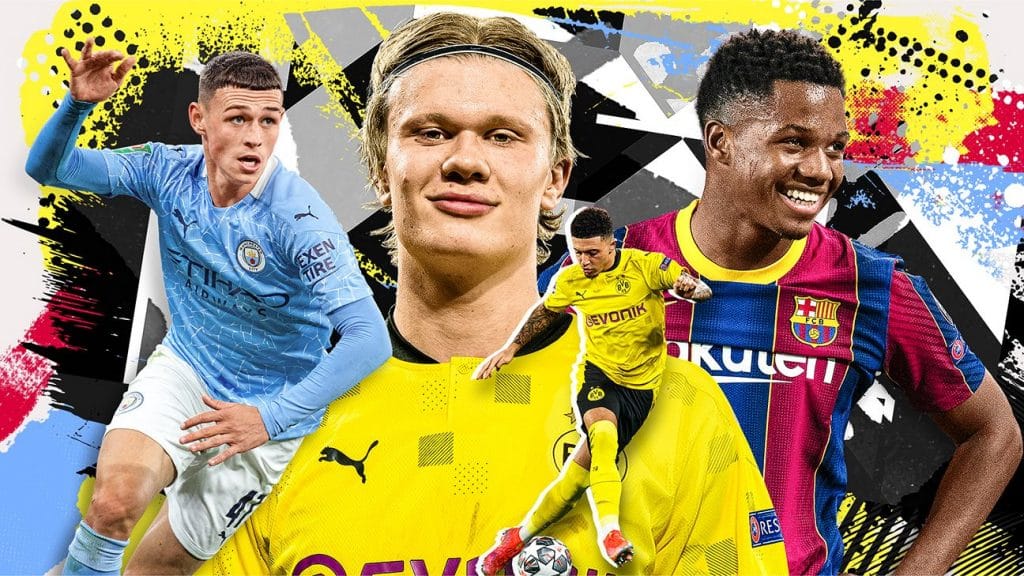 Gianluigi Donnarumma (Goalkeeper)
Gianluigi Donnarumma was part of PSG's remarkable summer recruitment window, joining the Ligue 1 club on a free transfer after leaving AC Milan. Despite his young age, the goalkeeper has already made 251 appearances for Milan since getting into the team as a teenager, and he arrives in Paris as one of Europe's best shot-stoppers.
Donnarumma was voted Player of the Tournament following an excellent European Championship campaign, and he played a key role in Italy's victory at Euro 2020 this summer.
Achraf Hakimi (Right-back)
PSG's business has featured some fantastic free transfer additions, but Mauricio Pochettino's side also spent €60 million on Inter Milan's Achraf Hakimi.
Last season, the winger had an outstanding debut season at Inter, scoring seven goals and assisting eight times as the Nerazzurri won Serie A for the first time in over a decade. PSG took advantage of Inter's financial difficulties to sign the Moroccan international, who, at 22 years old, has the potential to develop into one of Europe's best at his position.
Raphael Varane (Center-back)
Raphael Varane, a long-term goal for Manchester United, has agreed to join the club this summer after embarking on a fresh challenge after a decade of success at Real Madrid.
Varane's signing is a significant coup for Ole Gunnar Solskjaer's team since he has won three league titles, four Champions League medals, and the World Cup with France. There are few centre-backs in the world with Varane's pedigree, and his signing is a major coup for Ole Gunnar Solskjaer's side.
Given his calibre and contract status, the 28-year-old has also arrived for a reasonable cost in the area of £42 million, making his recruitment a big boost as the Red Devils attempt to fight for the Premier League this season.
DayotUpamecano (Center-back)
DayotUpamecano, who joined Bayern Munich from RB Leipzig in February, will partner Varane in an all-French centre-back pairing.
In recent seasons, the 22-year-old has been one of the most sought-after young stars in international football, and this summer he will join former Leipzig manager Julian Nagelsmann at Germany's dominant force.
Upamecano has received some criticism in the early stages of his Bayern career, but he remains one of the game's brightest defensive talents, edging out veteran Sergio Ramos for a spot in our starting lineup.
David Alaba (Left-back)
The arrival of Upamecano at Bayern will help to replace the vacuum left by the departure of David Alaba, who joined Real Madrid on a free transfer.
Alaba has spent his entire senior career with Bayern, winning 10 league titles and two Champions League medals while establishing himself as a world-class, multi-functional star.
Alaba moved to Spain after rejecting three contract offers from Bayern Munich and interest from elsewhere in Europe. His signings were among the greatest of the window, with the 29-year-old likely to play a key role in a new-look Real Madrid side.
Georginio Wijnaldum (Midfield)
Following Wijnaldum's departure from Anfield, Liverpool will have a huge vacancy in their midfield this season, with the Netherlands international joining an all-star ensemble at PSG.
In recent seasons, Wijnaldum has been an unappreciated and unobtrusive presence in the Reds' midfield, and he appears to be the ideal player to balance the Parisian's expensively assembled and top-heavy side.
The objective now will be to bring an elusive European title to the Parc des Princes, having won the Champions League during his tenure on Merseyside.
Rodrigo De Paul (Midfield)
Atletico Madrid appears to be in good form to defend their La Liga crown this season, having retained key personnel and strengthened with the addition of Rodrigo De Paul from Udinese.
The Argentina international was a key member of the side that won the Copa America this summer and has a wide range of skills in central areas after thriving in Italy for the past five seasons.
In 2020/21, De Paul ranked first in Serie A for major chances created, expected assists, duels won, take-ons completed, and penalty box passes, while ranking second for opportunities generated and through balls attempted.
For Udinese, the midfielder also scored nine goals and added nine assists, and he will look to improve his game this season under the tutelage of compatriot Diego Simeone in the Spanish capital.
Jadon Sancho (Right-Wing)
The story of Jadon Sancho came to an end this summer when Manchester United finally got their man, signing the winger for £72.9 million from Borussia Dortmund.
Sancho's long-term interest in United stems from his impressive recent performances for Dortmund, where he scored 114 goals in just 137 appearances over four seasons.
The England international will now have the chance to prove himself in the Premier League, where he will be entrusted with helping the Red Devils solve a problem position on the right flank, where the additions of Sancho and Varane might help them close the gap on defending champions Manchester City.
Jack Grealish (Left-wing)
Manchester City has made the Aston Villa captain English football's first £100 million men, making him the most expensive player in Premier League history.
Over the previous two seasons, Grealish has grown into one of the league's most creative players, trailing only Kevin De Bruyne in terms of assists and shot-creating actions per 90 minutes in 2020/21.
The 25-year-old has joined the Premier League's dominant force in the search of major trophies, and it will be interesting to see how Grealish adjusts to Pep Guardiola's expectations and the Champions League stage.
Lionel Messi (Forward)
Lionel Messi's exit from Barcelona, the summer's biggest trade, has devastated Europe.
Messi appeared to be on the verge of signing a new deal with the Catalans and continuing his record-breaking career at the Camp Nou, but the financial difficulties at one of Spain's superpowers have forced the six-time Ballon d'Or winner to seek greener pastures elsewhere.
Paris Saint-Germain has pulled off the window's biggest coup by signing the world's best footballer on a free transfer, where he will form a potent front three with Neymar and KylianMbappe. PSG has made no secret of their aim to win the Champions League, and they have never been in a better position to do it than in 2021/22.
Romelu Lukaku (Forward)
Chelsea spent £97.5 million on Romelu Lukaku this summer as part of their search for a new number nine, making him the most expensive player in history in terms of total transfer fees.
Since leaving the Premier League for Inter Milan two seasons ago, Lukaku has played some of the best football of his career, netting 64 goals in 95 games for the Nerazzurri.
The 28-year-old was awarded Serie A's Most Valuable Player last season after leading Inter to a record-breaking Scudetto triumph, and he comes to England with a point to prove to have to leave Chelsea as a youth with only 15 goalless outings.
Lukaku's image was damaged during his period at Manchester United, but the Belgium international is generally tipped to help Chelsea transform from contenders to champions this season.