Punjab Kings have signed the Australian pacer Nathan Ellis as a replacement following the injuries of Australian pace duo Riley Meridith and Jhye Richardson. The Punjab based franchise will announce its second replacement in the upcoming days.
As a result, the Punjab Kings have received an extended deadline because every franchise had to submit their final squad on August 20 for the remainder of the 31 games.
However, Jhye Richardson and Riley Meredith informing their franchise about their unavailability due to injury at the last hour has given a lot of problems to the Punjab Kings. Therefore they will have to quickly find a replacement and submit their list of players in the squad.
Also Read: IPL 2021: 10 Rules about IPL Phase Two that everyone should watch out for
The CEO of Punjab Kings reveals that they are still in talks with Jhye Richardson and Riley Meredith
Satish Menon who is the CEO of Punjab Kings has clarified that the franchise was unaware of the unavailability of Jhye Richardson and Riley Meredith for Phase Two of IPL 2021. Consequently he gave a statement to Cricbuzz and confirmed the signing of Nathan Ellis.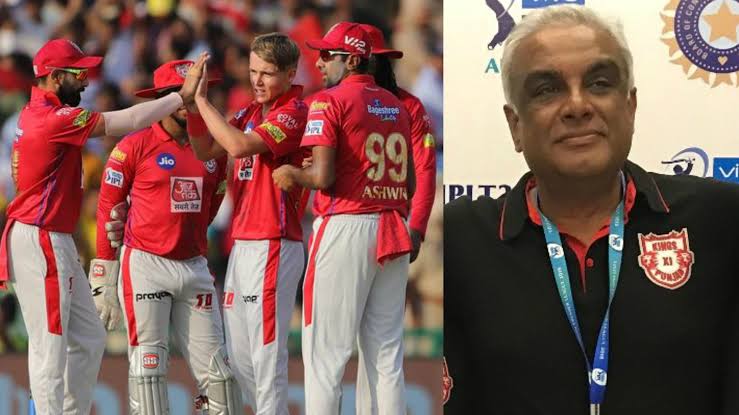 "We were not aware of the fitness status of Jhye and Riley till yesterday (August 18). That they cannot be part of the IPL was known only after the Cricket Australia press conference. We have signed Elis as a replacement player. We will announce the second replacement in a day or two. We are in talks with a few players. Anil Kumble, the head coach will finalise soon.
Satish Menon is positive about Richardson and Riley taking part in the second phase of IPL 2021. "Yes, we have only been informed about their not returning last night. But we are still in talks with Riley and Jhye and nothing is yet finalised. We are hopeful of finding a solution and hope to see them return in UAE."
The addition of Nathan Ellis will bring a good variety to their attack as the rising star is a death bowling specialist. Moreover, he is a versatile bowler who can bowl with the new ball as well. Therefore fans could see the Aussie fast bowler playing a crucial role in the Punjab Kings' season.