Yash, a Kannada actor has revealed the release date of the much-awaited film KGF 2, also known as K.G.F: Chapter 2. The Sandalwood superstar has made the announcement on social media.
He has also hyped the movie by saying that it is the sequel to 2018's KGF.
On Twitter, he wrote, "The uncertainties of today will only delay our resolve, but the eventuality is as promised. We will be out in theaters on April 14th, 2022. #KGF2onApr14 @prashanth_neel @hombalefilms @VKiragandur @duttsanjay @TandonRaveena @SrinidhiShetty7."
The film is directed and written by Prashanth Neel, he returns to helm the second part. It is produced by Vijay Kiragandur of Hombale Films.
The Bollywood actor Sanjay Dutt will make his Sandalwood debut in KGF Chapter 2, where Dutt will portray the villain as Adheera.
KGF 2 is going to release in multiple languages including Kannada, Telugu, Tamil, Malayalam, and Hindi. The movie also stars Srini.
KGF 1 is a 2018 Kanada Indian language period action film. It is written and directed by Prashanth Neel and produced by Vijay Kiragandur under the banner of Hombale Films. The film starred Yash, Srinidhi Shetty, Ananth Nag, Ramchandra Raju, and Achyuth Kumar. The movie is narrated by Ananth Nag. The KGF 1 film has a running time of 155 minutes. It was released on 20th December 2018 in the United States and Canada and 21st December 2018 in India.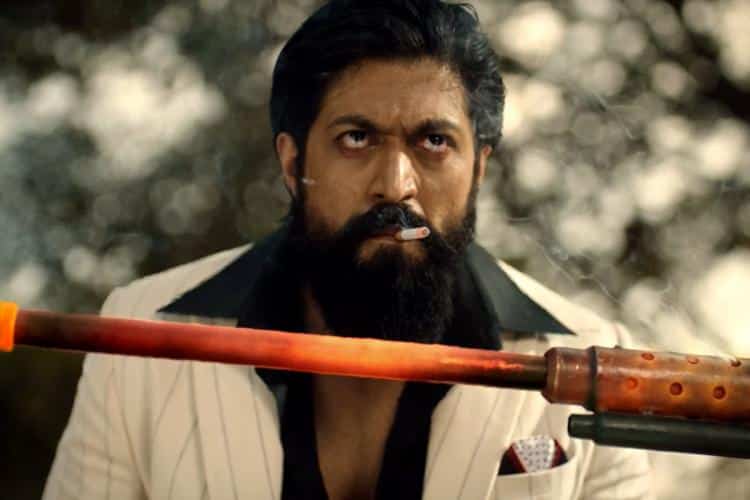 The story of the movie revolves around Journalist Annand Ingalagi's book titled El Dorado that has detailed the events at the Kolar Gold Feilds between 1951 and 2018, was banned by the Government of India, and all published copies were burnt. However, a television news channel procures a copy and interviews him circling the events he had cited.