Marvel Studios, at last, released the final trailer of the latest film 'Eternals'. This second and final trailer has been dropped on Thursday to ensemble the upcoming superhero. The story has been written and directed by the Oscar Winning filmmaker Chloe Zhao.
This latest trailer now definitely a rise an important question in the mind of every Marvel fan about their help at the time of fighting with Thanos of the Avengers. It has established the premise of the movie that becomes stemmed from the Hulk's snap and provided an actual proper glimpse at the villains, the Deviants, the Eternals which is undoubtedly an evil counterpart.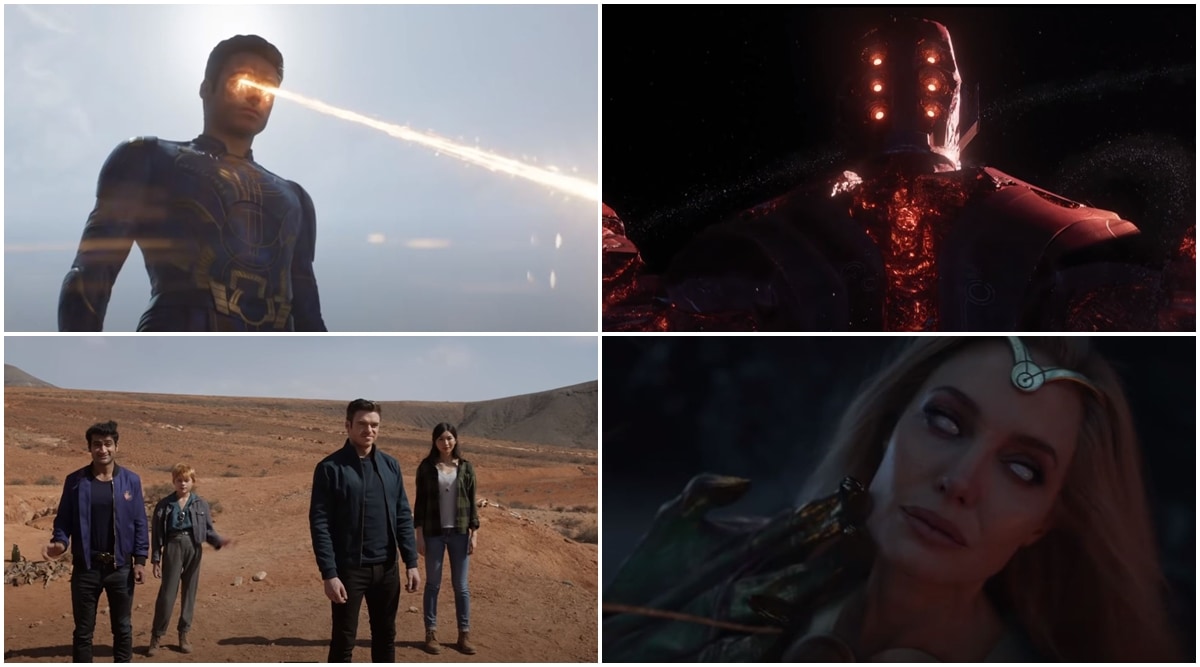 At the beginning of the final and second trailer, the spiritual leader of the Eternals Ajak said that five years ago while Thanos had erased half population of the universe.  This latest trailer also depicts that the people of this planet had brought back everyone by snapping the finger.
After this sudden come back of the population had given the necessary energy for the new beginning. In this, we will know about the emergence that has been entailed as the land and water and also crumble into each other. While Ikaris asked Ajak about their living, he replied seven days. Sersi has described the background elsewhere in the last trailer as they have returned to the Earth seven thousand years ago to save humans from the terrible Deviant.
While Sersi was asked about the fighting with Thanos then Sersi replied that they had been instructed not t interfere in any conflicts of the human until Deviants become involved in it. Whitman becomes wondered for this latest Eternals trailer for the cut to Eson the Searcher who is definitely one of the important characters who had created them.
After arising the emergence condition things become changed. Ikaris exposed that they have now find the others and the Eternals gone with their own path in those 7000 years and it was noted that Sersi has not been seen as a part of them for centuries.
It is featuring with Kumail Najiani as Kingo, Lia McHugh as Sprite, Brian Tyree Henry as Phastos, Lauren Ridloff as Makkari, Barry Keoghan as Druig, Don Lee as Gilgamesh, and Angelina Jolie as Thena.
This latest Marvel adaptation is contained with full action sequences that depict the entire Eternals are fighting against a number of Deviants is the variety of big monsters respectively.
The screenplay of the Eternals that has been directed by Zhao has gone via several drafts. The first one was with Ryan Firpo and Matthew K. Firpo, after Zhao and Pattrick Burleigh having the final version which has written by Zhao herself. The president of Marvel Kevin Feige and the executive Nate Moore is serving as the producers on Eternals.
Release Date
It is reported that the Eternals is scheduled to premiere on 5th November 2021 on theatre but Shang Chi and the Legend of the Ten Rings has set to hit on theatres in September. It is still unclear Eternals will premiere to Disney Plus Premiere Access on the day of release
Here is the trailer: