Champions of the Premier League for the past two seasons Manchester City began their championship defense with a meeting against Tottenham Hotspur in the season's first match. Despite losing their first game of the competition, the Citizens went on to set a new record by fielding the most expensive Premier League side ever.
Manchester City's starting eleven was revealed an hour before kickoff, with former Aston Villa sensation Jack Grealish making his Premier League debut for his new squad. The worth of City's starting 11 has risen to £528.9 million thanks to the latest £100 million addition, who plays in the middle. Aside from such a high-priced starting lineup, the Spanish strategist has £300 million worth of quality among his reserves to select from.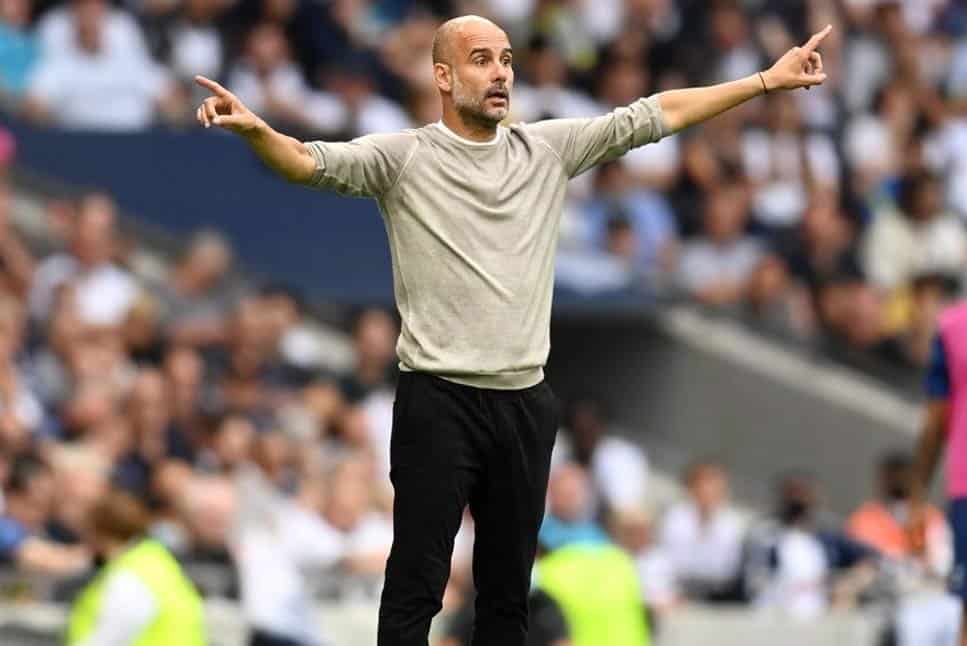 EdersonMoraes was in goal for Man City at the start of the game. The Brazilian goalkeeper signed the Premier League champions for £34.9 million from Benfica. Ederson has been their undisputed No. 1 choice since joining them in June 2017.
The city began Joao Cancelo at right-back after paying £60 million for the Portuguese international. On the other hand, the former Monaco midfielder Benjamin Mendy cost the Premier League champions roughly £49.3 million.
Nathan Ake, a former Bournemouth player, began at centre-back. He joined Pep Guardiola's side for £40 million, while Ruben Dias moved to Etihad for £64.5 million in September 2020.
Pep decided to field Fernandinho alongside Grealish, who cost about £30 million when he joined the club in 2013, with Gundogan, who cost £20.4 million, completing the midfield. Raheem Sterling, who joined Man City for £49 million, started on the left flank, while Riyad Mahrez (£60 million) played on the right.
Pep Guardiola's starting lineup was completed by Ferran Torres upfront. Man City paid roughly 21 million for the young Spaniard, who came from Valencia in August 2020. The city spent £528.9 million on that starting lineup, although they struggled against Tottenham.
On the bench, the Premier League winners have £50 million right-backs Kyle Walker and £47.5 million centre-back John Stones as backup possibilities and £28.6 million strikers Gabriel Jesus.
Zack Steffen, a goalkeeper from the United States who joined City for £5 million, was also named in the matchday squad alongside £57 million defenders Aymeric Laporte. Rodri joined City for £62.5 million, with Kevin De Bruyne costing £54 million and Kevin De Bruyne costing £43 million. Bernardo Silva (£1.7 million) and Oleksandr Zinchenko (£1.7 million) bring the total to £295.3 million. If Man City can get Tottenham Hotspur captain Harry Kane during the current summer transfer window, the worth of their roster may skyrocket.