The latest blockbuster film of Allu Arjun's Pushpa is undoubtedly one of the most anticipated upcoming films this year. It has been directed by Sukumar. The story of the film is mainly based on the smuggling of red sanders in the Andhra Pradesh hills. In this type of industry, the new buzz in the industry is that Mythri Film Makers are bankrolling the movie and have taken the decision to release it into two parts. There is a note that has been circulating to social media having the claim that all the makers have made the plan to launch this movie into two parts.
One of the producers of Pushpa, Y Ravi Shankar has also been declared in his new interview that Pushpa really needs to release in two installments. There are several spans of the story and it is very hard to narrate the entire story within 2 and a half hours time. There are the hero and the director who also have discussed and become agreed to launch this film in two parts. They will instantly begin the second part after finishing the first part they also have confirmed that they have just completed 10 percent of the second part.
The makers have confirmed that they have finished 80 percent of the shooting for the first part. The film lovers have to wait for some time to watch the complete film as due to the time duration of the story it had apparently been split into two parts like the Baahubali series. It has been confirmed that the editing of the works is under processing at a brisk speed and hope. The shooting will now resume after lockdown. It is expected that the official announcement about this will be made in the coming days.
It is a big-budget film of 250 crores and this film is featuring Jagapathi Babu, Prakash raj, Dhananjay, Sunil, Harish Uthaman, Vennela Kishore, and Anasuya Bharadwaj in the lead roles. The first part of this film will release in October of this year and it is expected that the second part of this series will be released in near 2022.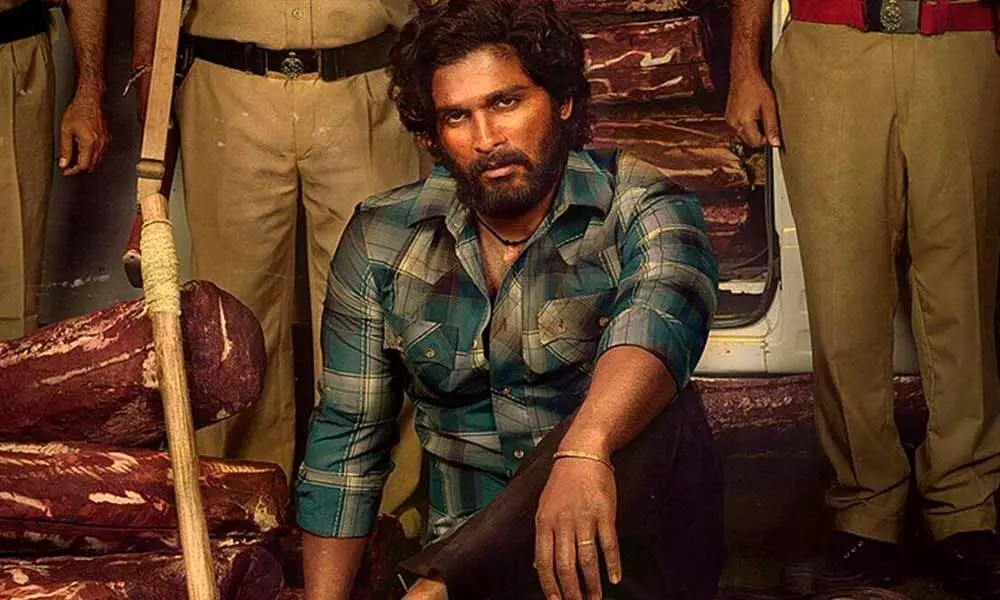 In the first glimpse of the first part, Allu Arjun has stolen the main attraction of the show with his incredible performance, dominating screen presence, terrific antics, and also a perfect transformation to just fit the bill just for the local. It has been seen that the teaser has got over 60 million views and also counting. It is the most likely teaser with 1.5 million views.