Apart from the two foldable devices and the wearables, Samsung today launched its Galaxy Buds2, the lightest TWS ever made by the brand to date. They bring a new design and feature ANC enabled by three microphones per bud.
The Samsung Galaxy Buds2 arrives with a dynamic two-way speaker, it is split into a woofer and a tweeter, this aids the bids to deliver clear high notes and deep atmospheric lows. Samsung trimmed the weight to 5.0g per bud, with the case adding a mere 41.2g to the total weight.
The trio of microphones in each bud is responsible for providing the best ANC out there, not only while listening to music but also during calls. A dedicated voice pickup unit filters the user's voice to the other party and blocks external noises.
The ANC blocks up to 98% of the noise, the buds also feature an ambient mode for those cases when you want to hear your environment, such as when you are crossing a road. The buds come with machine learning-based solutions and adapt to external sounds such as cars, wind, and emergency vehicles.
Samsung provides a Galaxy Wearable app for PC users as well, the app will assist in fine-tuning the performance of the buds and the equalizer on the Galaxy Buds2. The Buds will also have an Auto Switch solution that allows the seamless switch between different Galaxy devices, be it phones or tablets, or notebooks.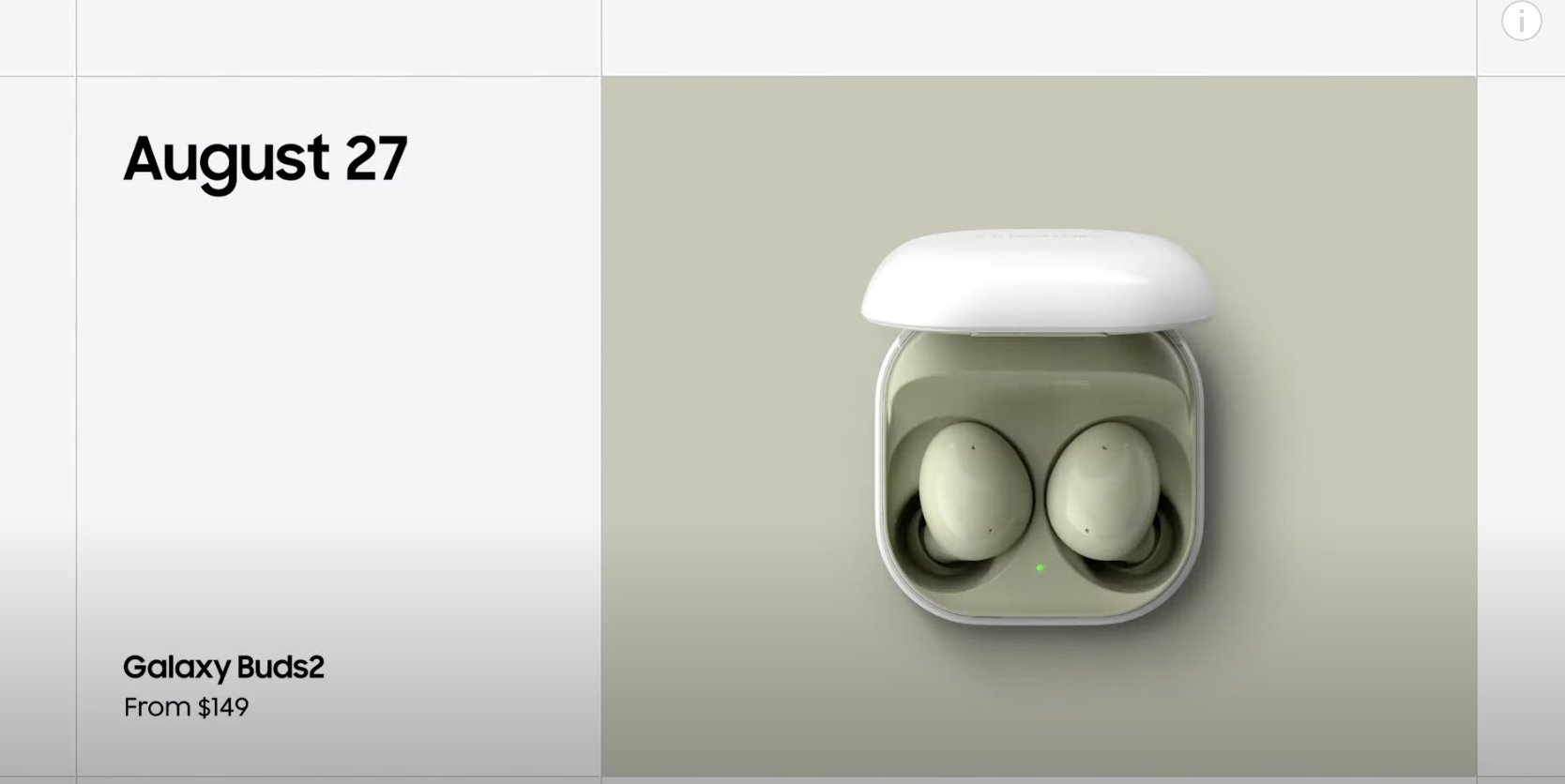 The case of the Buds2 looks similar to the Buds Pro and it has a 472mAh battery capacity, similar to the Buds Pro itself. Each bud has a 61mAh battery and the external part of the case is white irrespective of the colorway you pick but the internal part including the buds comes in four colors, Graphite, White, Olive Green, and Lavender.
The Samsung Galaxy Buds2 will arrive in Europe on August 27th and will retail for $150(11,131 INR). Samsung is also set to offer a range of playful third-party cases featuring designs from The Simpsons, Star Wards, and a case that imitates the Galaxy Z Flip3 as well.
Buy from here: Click Here
Also read: