Cloning Apple products is not the first thing we have seen from many Chinese brands, and the trend keeps on moving forward. Already brands like Xiaomi have mastered taking ideas from Apple and selling them in their products, including notebooks like RedmiBooks and Mi Notebooks, which have incredible similarities with MacBooks but are priced a lot less.
Realme is another brand that counters Xiaomi, and so, expanding its AIoT products, it will announce its first laptops on August 18th. ManyMany details about the upcoming Realme Book Slim have already been leaked, which almost looks like the MacBook Air.
It is incredibly similar to the tiny MacBook and has taken clear inspiration from Apple's iconic notebook series. The Realme Book Slim will have a 14″ 2K display with a fair 2160×1440 pixels screen resolution and 300 nits peak brightness.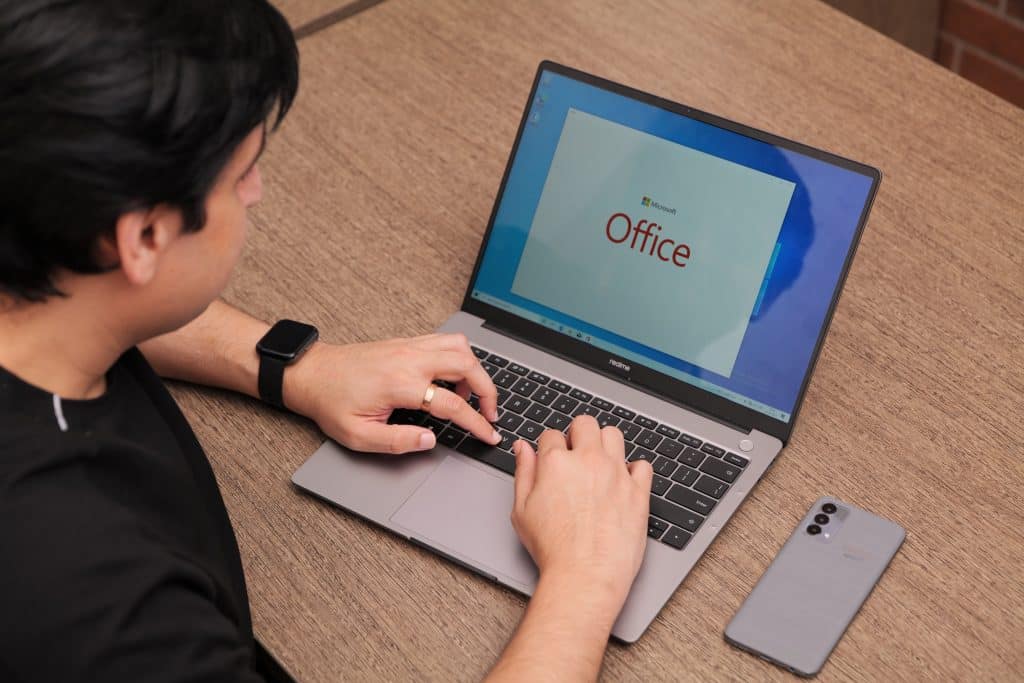 It has indeed used Apple's new 16:10 aspect ratio, and with the sleek bezels, it looks a bit different, but the essence is similar to that of the MacBook Air, with a Realme logo exactly placed below the bottom of the display. It is said to have a triple microphone setup and two amazing Harmon Kardon speakers.
Realme cannot take from Apple is the macOS and its M1 chip, so it had to go with Windows and opt for Intel's Core i5 processor with Intel Xe Graphics, so it will have that Intel benefits well. It has a similar design profile as it's 14.9mm thin and weighs around 1.3kg, exactly the same as a MacBook Air.
Coming to the storage & RAM, we will get to see 16GB RAM along with 512GB of storage in the Realme Book Slim. It will have a fingerprint sensor, most likely on the touchpad, and will come with a 54Wh battery with support for 65W fast charging.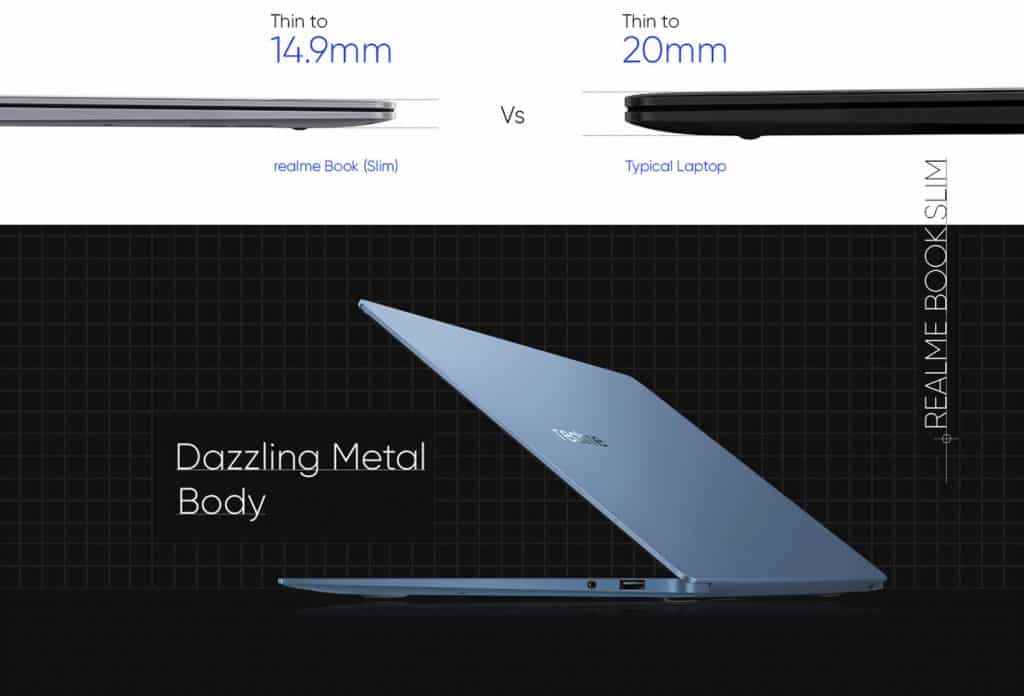 It will be a mid-range device so, Realme skipped out on Thunderbolt, but the USB Type-C ports should support Power delivery, as teased by Realme already. The keyboard layout and the trackpad look very similar to a regular MacBook, and the practical difference between them is to be the Realme logo at the back of the laptop.
Obviously, making a laptop that is more like a premium MacBook Air for a lower price is not a crime, but the problem is that everyone is copying from Apple always.
It might be helpful for you if you get a good laptop with a premium design for a low price but contradicts the philosophy behind the originalness of any design, which OEMs have been into this business for quite a while like ASUS, Acer, MSI, HP, Dell and others haven't done this.