Vivo is a 2021 American computer-animated musical comedy film. The movie is produced by Sony Pictures Animation. It is directed by Kirk DeMicco. The story is written by Peter Barsocchini and Quiara Alegria Hudes. The film is produced by Lisa Stewart, Michelle L.M. Wong, and Rich Moore.
Its production companies are Columbia Pictures, Sony Pictures Animation, and One Cool Films. Two-time Oscar-winning cinematographer Roger Deakins (1917, Blade Runner 2049) served as a visual consultant, a task he previously performed for such beautifully designed animated films as Wall-E and the How to Train Your Dragon trilogy.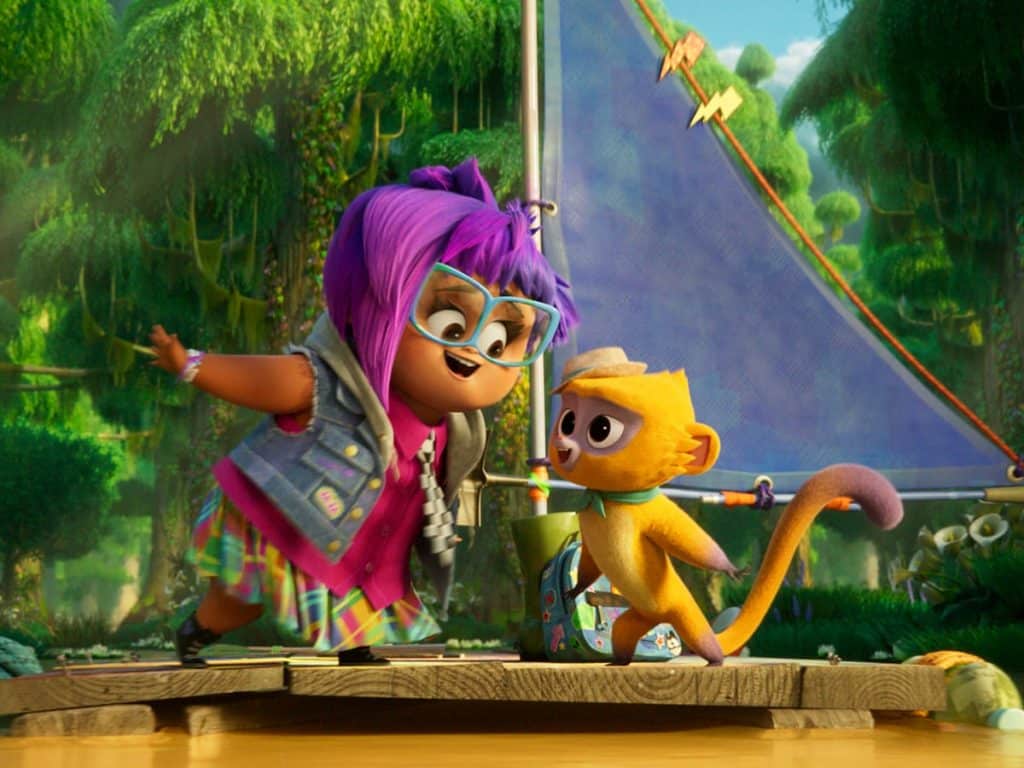 Trailer and Synopsis
Netflix has revealed its official trailer for Vivo one week ago and along with that it also has announced the release date. The film's development has started a decade ago. Vivo's release date has shifted its release date for numerous times for the Covid-19 pandemic. Finally, Sony licensed the film to the streaming platform and Netflix is all set to release it.

The film revolves around the titular kinkajou named Vivo, who became friends with a local Havana aged musician named Andres and spends their days together playing music. In the trailer, we have seen that Vivo came to know about the regret of Andres never expressing his love to her former musical partner.
Andres was invited by the famous singer Marta Sandoval, her former musical partner to her farewell concert in Miami, Florida. The night before he is supposed to depart has unfortunately died. Therefore Vivo is the only one who can go to Miami and deliver his farewell message as well as the song that was written by him for her, which he never be able to express her. So, in the trailer, we have seen that Vivo has set off on a journey to her farewell concert in Miami, Florida to deliver the love song Andrés wrote for her with the help of energetic tween Gabi.
Here we present the trailer:-
Cast
The film Vivo's voice cast includes Lin-Manuel Miranda as Vivo, Ynairaly Simo as Gabi Hernandez, Zoe Saldana as Rosa Hernandez, Juan de Marcos Gonzalez as Andres Hernandez, Michael Rooker as Lutador, Brian Tyree Henry and Nicola Byer as Dancarino and Valentina, Gloria Estefan as Marta Sandoval, Leslie David Baker as a Florida bus driver, Katie Lowes, Olivia Trujillo, and Lidya Jewett as the Sand Dollars, a trio of well-meaning but overzealous scout troopers.
Release Date
Vivo was initially set to release in selected theatres on 30th July 2021, it is going to release tomorrow on 6th August on Netflix. After a limited bow in theatres, is not receiving its intended theatrical opening for more audiences, because it boasts gorgeous, eye-popping visuals that would have benefited from the big screen.