Realme's foray into new product segments has been one of the boldest moves we've witnessed in consumer tech products in recent years. In the coming weeks, it will be entering another hot segment, one that has witnessed exponential growth over the past year or so, laptops.
The Realme Book, the brand's first laptop will be the first laptop from BBK group, the parent company of smartphone giants such as Oppo, OnePlus, Vivo, iQOO, and more.
It is expected to carry a mid-range price tag as that segment does not have as many competitive options despite high demand.

Official demand around the launch date and specs is scarce as of now, but we have been noticing a barrage of teasers and leaks that suggest the unveiling is not too far now.
Some other revelations have stated that it will be quite a unique device with features that are new to this segment.
It has been a few weeks since the laptop's existence was confirmed, it was followed up by some teasers that revealed the design, steps like this are usually done only close to the launch.
We can expect a mid-August or September launch, this timeline also coincides with the launch of the RedmiBook 15 Series and Xiaomi's upcoming high-end laptops. Realme has also scheduled a couple of other launches in August, where we expect to learn more in detail about the Realme Book.
Coming to the pricing, we can expect the device to carry a price tag of 40,000 INR, a very popular segment these days, with the increase in eLearning, work-from-home culture, and digitalization of almost every activity. Realme has been competitive with the pricing of its other products, and the laptop segment is in dire need of some new players so Realme has a great opportunity here.
The Realme Book laptop aims to provide high-end features at a lower price point. From the design to the color variants, it is similar to a MacBook as it is that sleek. Realme has confirmed that it will come in Silver and Blue colorways.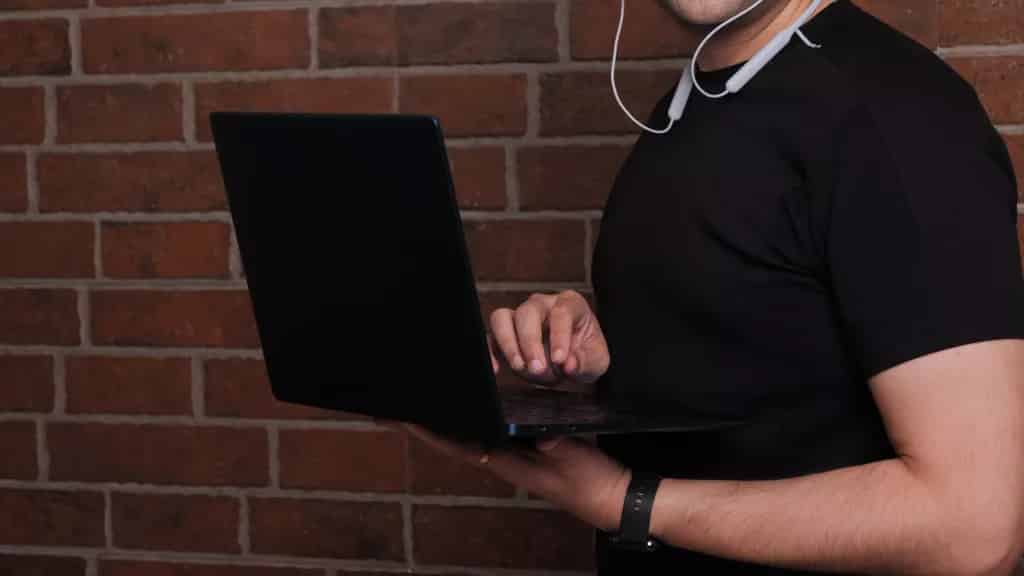 Based upon the leaks we have seen so far, the laptop will have a slim metal body with a spacious keyboard and trackpad. It appears as it will have 2, USB Type-C Ports on the left side, with a full-sized USB and a 3.5mm audio jack on the right. It will most likely support Type-C charging.
Hopefully, we get to see the Super Dart fast charging in Realme's laptops, a recent report suggested that Realme is working on a new magnetic wireless charging tech that attaches to the bottom of a laptop and charges at high speeds. It is not clear if we will see that on the Realme Book but if we do, it will be one of the first computers to support wireless charging.
The Realme Book will have a tall 3:2 screen, a rare feature for most budget laptops. It does appear to be made for productivity-related tasks rather than gaming or watching movies.
The Realme Book has a big power button that will most likely also be a fingerprint scanner, an integrated webcam above the display, downwards facing speakers, and very slim bezels on three sides. We can expect the screen to span 13.3″ across.
So far that is all we know about the Realme Book, coming to the chipset, we can expect it to have an Intel 11th gen i3 or i5 processor along with Intel Evo certification and Irish Graphics, but that is just speculation. We will have to wait till the official specs come out.
Also read: