OPPO has always been a commercial smartphone maker, with their focus being more on what's going in the market and playing it safe. Though both Vivo and Oppo are run by BBK, each company has its own philosophy; although both are camera-focused, their methodologies are different.
While their sub-brands like Realme, iQOO are more focused to give the absolute bang-for-the-buck smartphones loaded with top-notch features, Oppo and Vivo continue to target the offline market and, of course, their heavy marketing.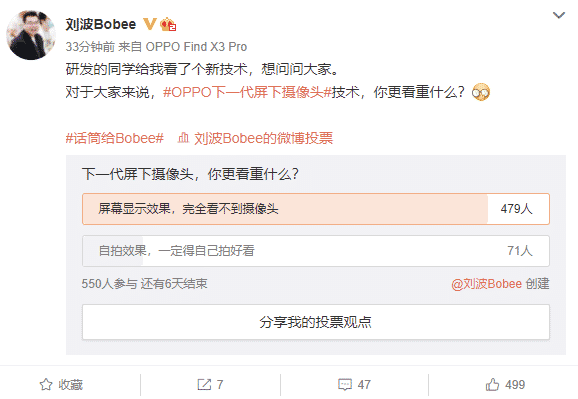 So, though Oppo has a lot of R&D going on, they will not be the first to bring anything rather see how it's going with other brands and then bring its own next-gen technology to market. Now, to confirm that OPPO China's president revealed that OPPO's next-generation off-screen camera technology had taken shape.
ZTE has already released two under-display selfie camera phones already, and both Samsung and Xiaomi will be following. Meanwhile, Oppo China's president also asked netizens for their views on off-screen phones, and at present, most users prefer manufacturers to focus on on-screen displays rather than selfie effects.
Both ZTE Axon 20 and Axon 30 sport such unique cameras, and it seems Oppo is also planning to bring such cameras on their upcoming flagship phones soon.