Amazon is all set to bring its annual Prime Day sale for two days starting this coming Monday, shop all the products at an attractive rate, only for Prime members!
Also, it has shared an exclusive deal with us to share with our readers, yes you can shop up to Rs. 1000, get up to Rs. 1000 back on Amazon Fashion. To avail of it you don't have to do much, just be an Amazon Prime member and collect this coupon: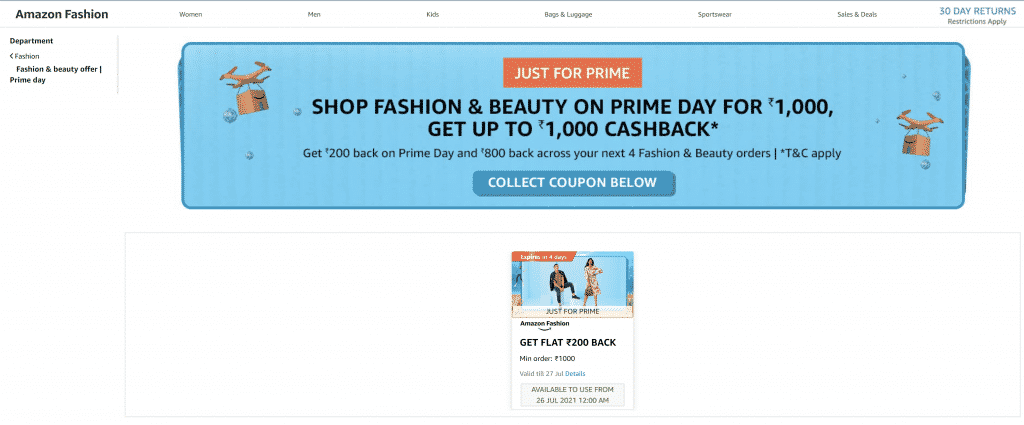 Having availed of this coupon for free, you can shop Amazon Fashion products from 26th July and shopping Rs. 1000 and more products will give you a chance to up to Rs. 1000 back. At first, you will get Rs. 200 back on Amazon Prime Day, then get Rs. 800 back on your next four Amazon Fashion & Beauty orders.
Head over to Amazon India to know more: https://amzn.to/3zxd2KJ