The Games of the XXXII Olympiad are finally here! It was scheduled to be held in 2020 but due to the COVID-19 pandemic, it was postponed to 2021 and now finally it is upon us.
However, depending on your location during Tokyo Olympics 2020, you might find it challenging to stream the Olympics due to geo-restrictions. 
ClearVPN launches Watch The 2020 Summer Olympics shortcut to help users enjoy the championship with the best speed regardless of their location.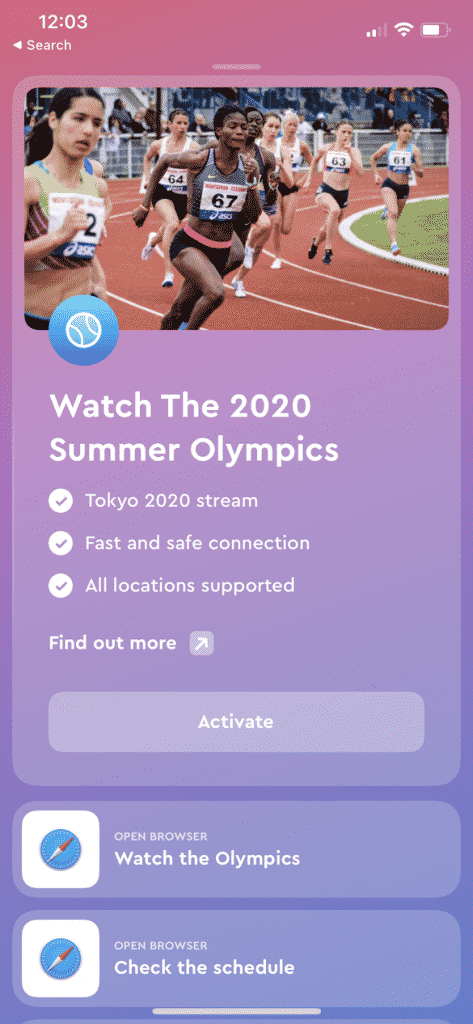 This shortcut will be available in the app only on the days of the Olympics, according to the official schedule (23rd of July – 8th of August).
Here's how you can activate the shortcut:
Install ClearVPN on your device.
Launch it and open the All Shortcut menu
Open 2020 Olympics (Watch The 2020 Summer Olympics) shortcut
Activate the shortcut
Choose the quick action: Watch the Olympics
Enjoy the games!
The shortcut is available for all users on all devices. So enjoy the Summer Olympics from wherever you are right now.