Sweden, which eliminated the United States from the 2016 Olympic Games in Rio, defeated them in the group's first match. The last time they met in the quarterfinals, they lost on penalties; this time, it was not nearly as close. Before their next match on Saturday, the Americans will have to regroup.
USA defender Kelley O'Hara said before the match, "it feels like a big deal. It feels like the Olympics. It's what we've waited now five years for, to be back here."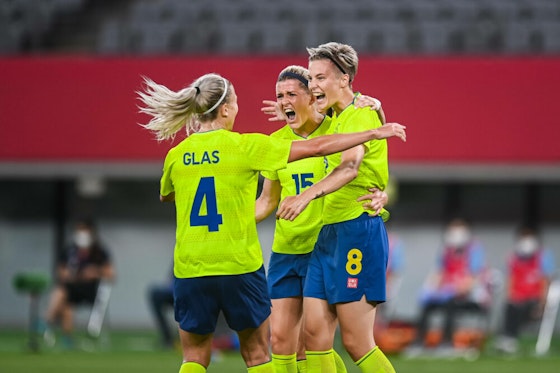 Stina Blackstenius scored a goal in each half for Sweden, a glancing header in the 25th minute and a point-blank finish in the 54th minute, which felt like due recompense for a commanding performance at the spearhead of a Sweden attack that had the Americans on their heels practically from the start.

The US tried everything it could to turn the tide. Positional changes to help a midfield were frequently overdone. Substitutions to reshape an ineffective attack Reinforcements to shore up a defence that had been stretched and subsequently dismantled.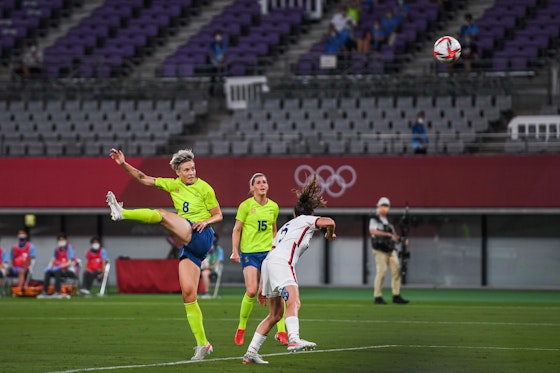 Even the most dependable veterans didn't seem to have much of an impact. Carli Lloyd and Julie Ertz, who were introduced at halftime, were unable to prevent Sweden from doubling their lead. Megan Rapinoe was brought in to add some threat to the wing, but it never developed. Even Blackstenius' thankfully departing in the 64th minute was not a balm in the eyes of the Americans. Lina Hurtig, her replacement, just continued where she left off by claiming an open header and scoring Sweden's third goal eight minutes later.
Rapinoe said, "I thought we were a little tight, a little nervous, just doing dumb stuff."
The setback was the Americans' first in 24 games under new coach Vlatko Andonovski, and their first against any opponent since a January 2019 loss to France. It will also force them to scramble in the Olympic tournament to recuperate.